Regular price
Sale price
$12.99 USD
Unit price
per
Sale
Sold out
Add a splash of vibrant colors to your garden with our Variegated Weigela Live Plant. This stunning shrub showcases eye-catching foliage with variegated leaves, featuring a beautiful blend of green and creamy-white tones. As the seasons change, the plant produces clusters of charming pink blooms that attract pollinators and add a touch of elegance to your outdoor space.
The Variegated Weigela is known for its easy care and adaptability, making it a perfect choice for both experienced gardeners and beginners. It thrives in a variety of soil types and is relatively low maintenance, making it an excellent addition to any garden or landscape.
Enhance the beauty of your outdoor space with this vibrant live plant. Watch as the Variegated Weigela transforms your garden into a colorful oasis, providing year-round interest with its striking foliage and delightful blooms. Elevate your gardening experience with this charming shrub - order your Variegated Weigela Live Plant today and enjoy a burst of color in your garden!
WEIGELA PLANT INFO 
Name: Variegated Weigela
Other Names: 

Weigela florida 'Variegata'
Grow Zone: 5 to 9
Growth Speed: Fast
Light Requirements: Likes Full Sun
Average Full-Grown Height: 4' ft
Average Full-Grown Width: 5' ft
Deciduous (loses Leaves) Or Evergreen (Holds Foliage All Year): Deciduous
Average Lifespan: 30 years
ESTIMATED SIZE
Sizing can vary, but the average height of the plant according to the pot size they are growing in is below. A larger pot size does not always prove a much taller plant, but you will have a larger root system.
Quart Pot — Up To 6" inches tall
Trade Gallon Pot 
— 6-12" inches tall
Shipping

All of our trees ship Bareroot which means they will ship with no soil and no pot. This allows the plants to have a safer trip through the mail as well as to cut down on shipping costs majorly. The roots will be carefully removed from the pot they are growing in, and then wrapped in moist material with the roots sealed up to keep them moist during transit. 
Shipping Restrictions

To follow your state regulations, we can not ship this plant to California, AZ, AK, HI

Deliveries to WA, UT, ID, NV, MT, ND, and SD MUST be shipped Bareroot.
View full details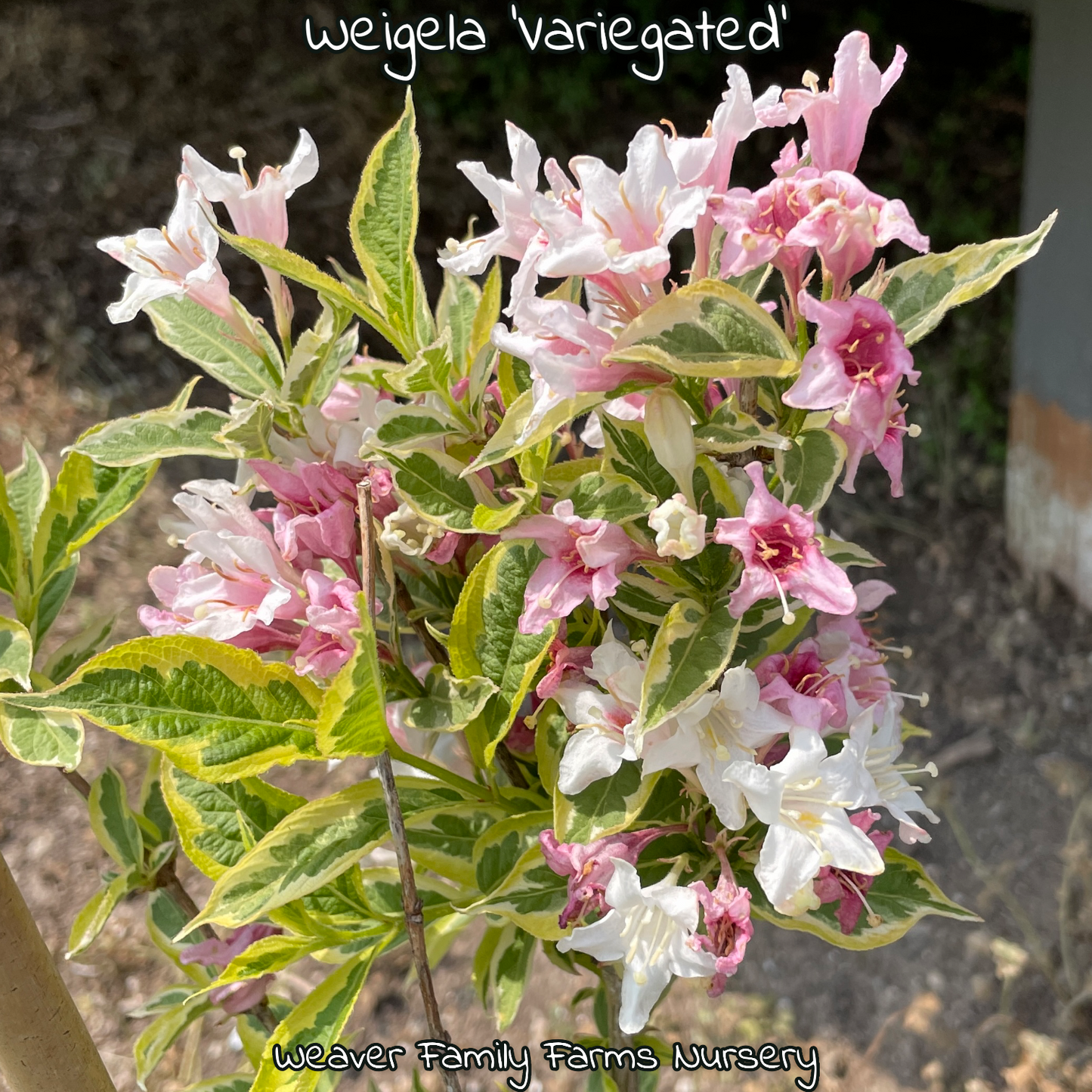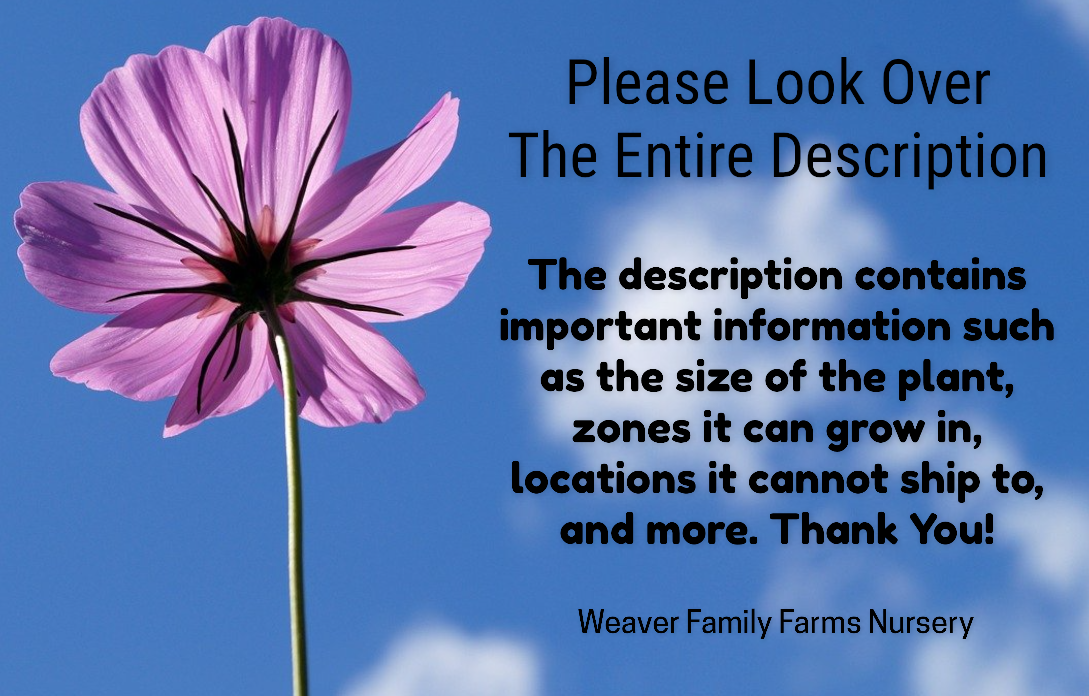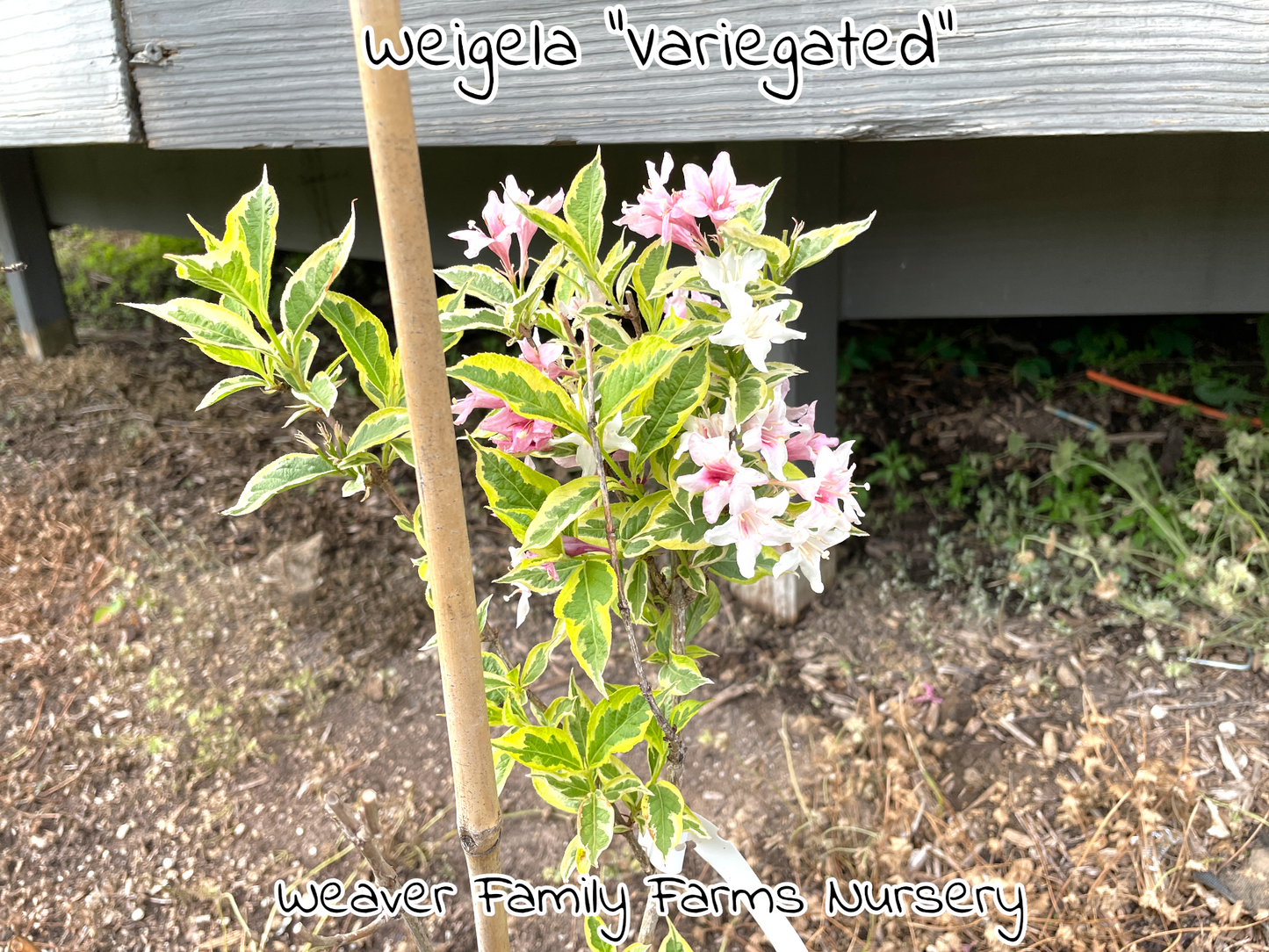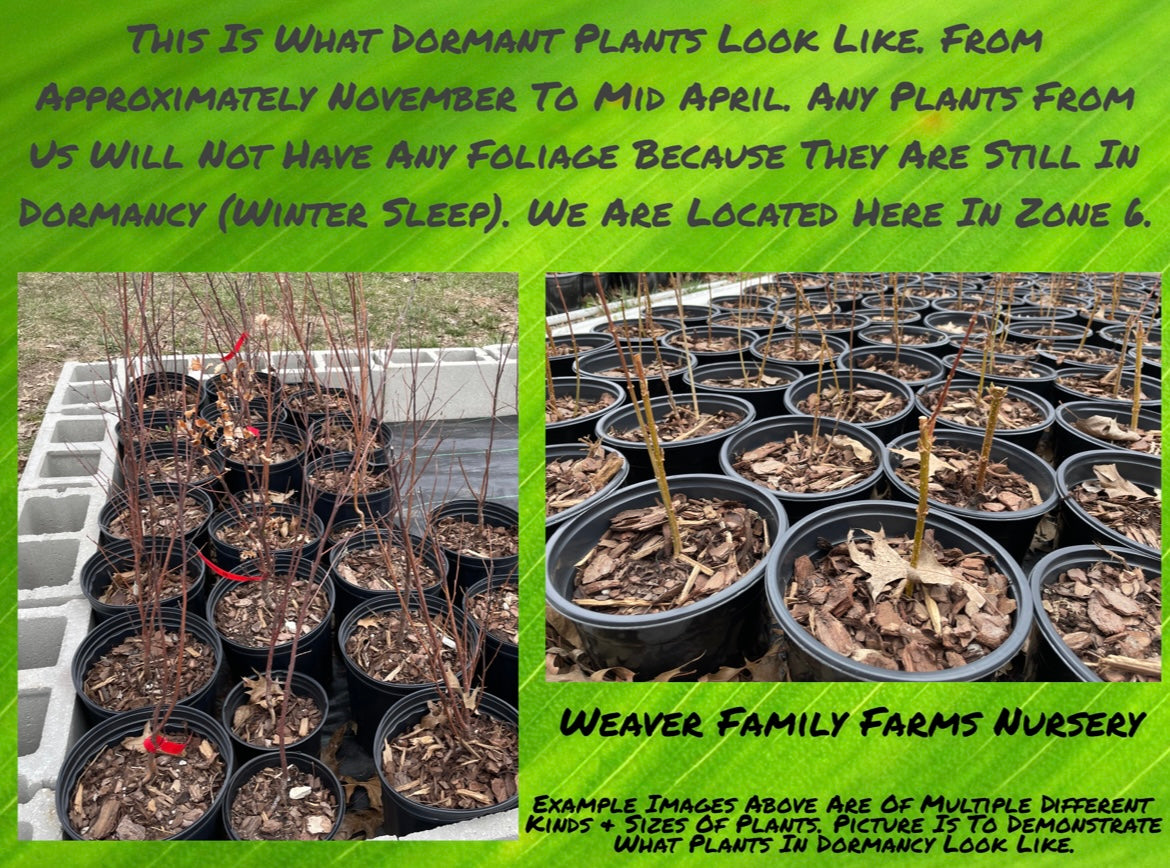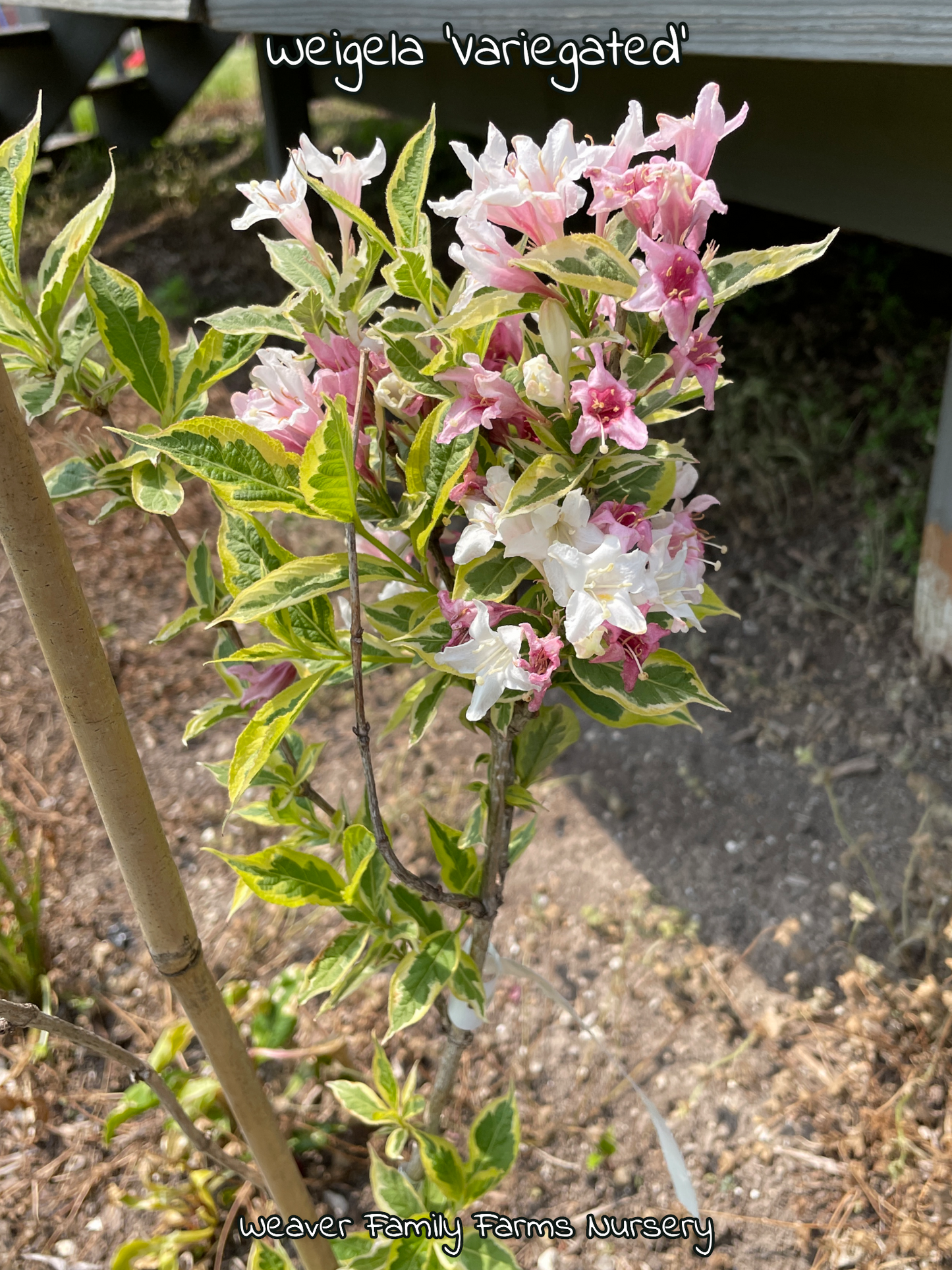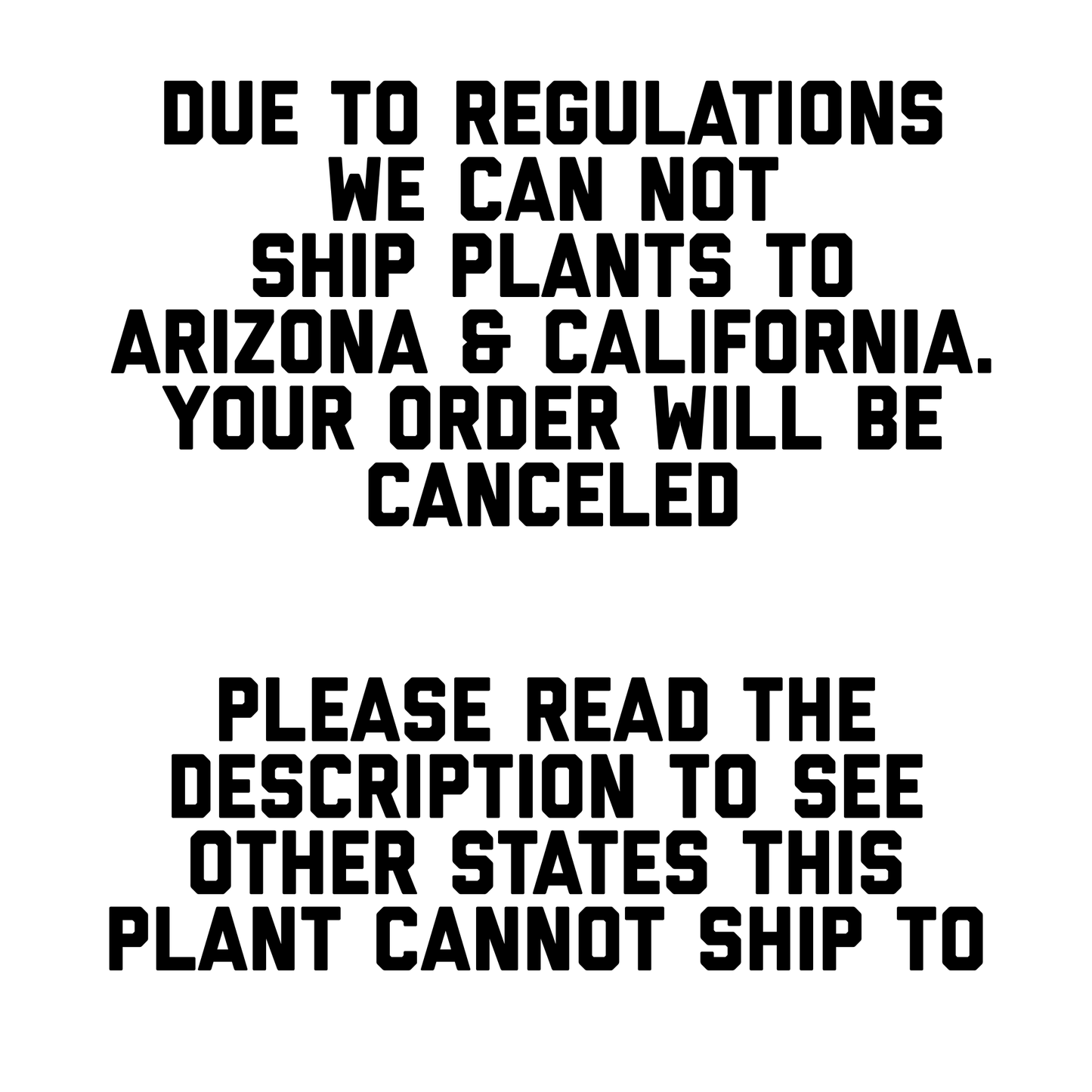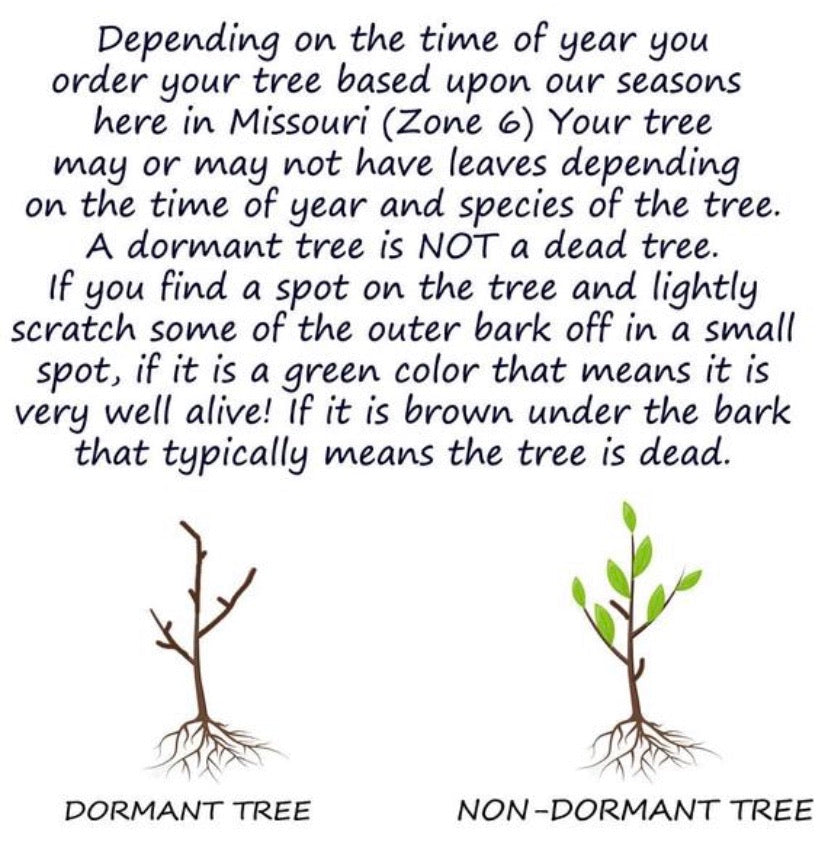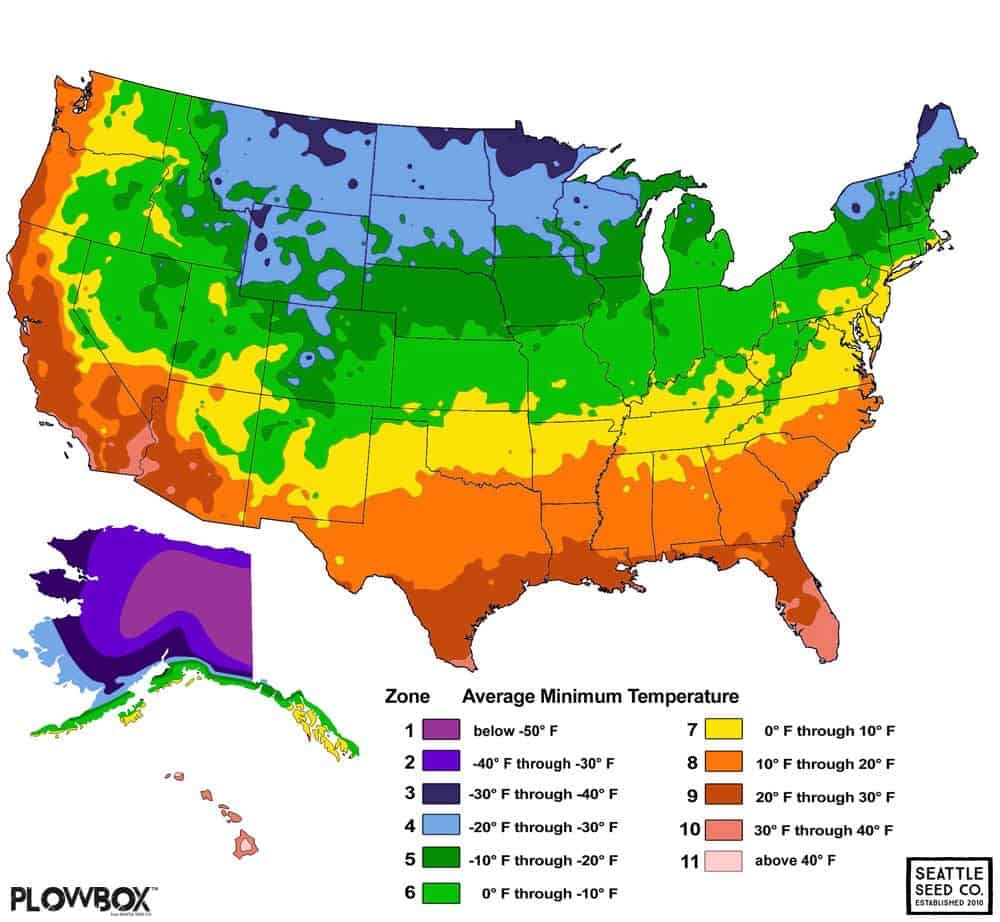 What Grow Zone Are You In? It Is Very Important To Know Your Grow Zone Before You Plant Anything In The Ground. If The Plant Cannot Tolerate Your Grow Zone, It Will Not Live.