Regular price
Sale price
$22.99 USD
Unit price
per
Sale
Sold out
We have 1 in stock
 You can never go wrong with a redbud tree! The redbud tree is also known as Cercis canadensis. It is by far one of the best, most beautiful native trees you can grow and in the spring you will be happy that you did! They have a beautiful pink/red color in the spring that is jaw-droppingly beautiful! These are smaller trees that do not get huge. They can live to be 80 years or more on average. They don't seem to like direct hot sun all day or droughts. They like a good drink of water now and then and can prefer some shade some of the day or the leaves can get burnt a little, however, they can and will grow in full sun. Great small beautiful landscaping tree that works even in smaller areas. Rosy pink flowers appear in April. Reddish-purple leaves change to dark green, then to yellow. Forms a spreading, graceful crown. Full sun or light shade. Partial shade is preferred in windy, dry areas. A very popular native tree to the United States and grows in nearly all areas of the United States. Usually grows naturally as an understory tree which means in a natural forest it can grow under some other trees but still likes a decent amount of sunlight. 
REDBUD TREE INFO
Name: Redbud 
Other Names: Cercis canadensis, American redbud
Grow Zone: 4 to 9
Growth Speed: Slow To Moderate
Light Requirements: Likes Full Sun to partial shade
Average Full-Grown Height: 20' to 30'
Average Full-Grown Width: 20' to 30'
Deciduous (loses Leaves) Or Evergreen (Holds Foliage All Year): Deciduous
Average Lifespan: 50 to 70 years
ESTIMATED SIZE
Sizing can vary, but the average height of the plant according to the pot size they are growing in is below. A larger pot size does not always prove a much taller plant, but you will have a more extensive root system.

Trade Gallon Pot — Up To 18" inches tall (fewer roots than two-gallon size)
Two Gallon Pot — 18-30" inches tall (more roots than trade gallon size)
Shipping

All of our trees ship Bareroot which means they will ship with no soil and no pot. This allows the plants to have a safer trip through the mail as well as to cut down on shipping costs majorly. The roots will be carefully removed from the pot they are growing in, and then wrapped in moist material with the roots sealed up to keep them moist during transit. 
Shipping Restrictions

To follow your state regulations, we can not ship this plant to California, AZ, AK, HI

Deliveries to WA, UT, ID, NV, MT, ND, and SD MUST be shipped Bareroot.
View full details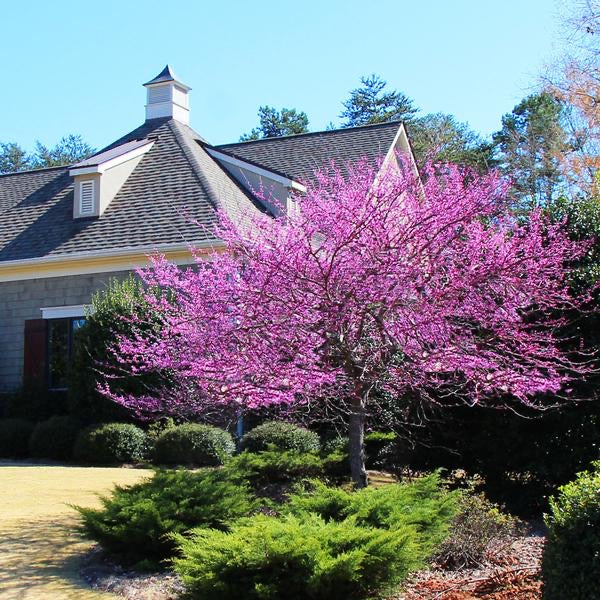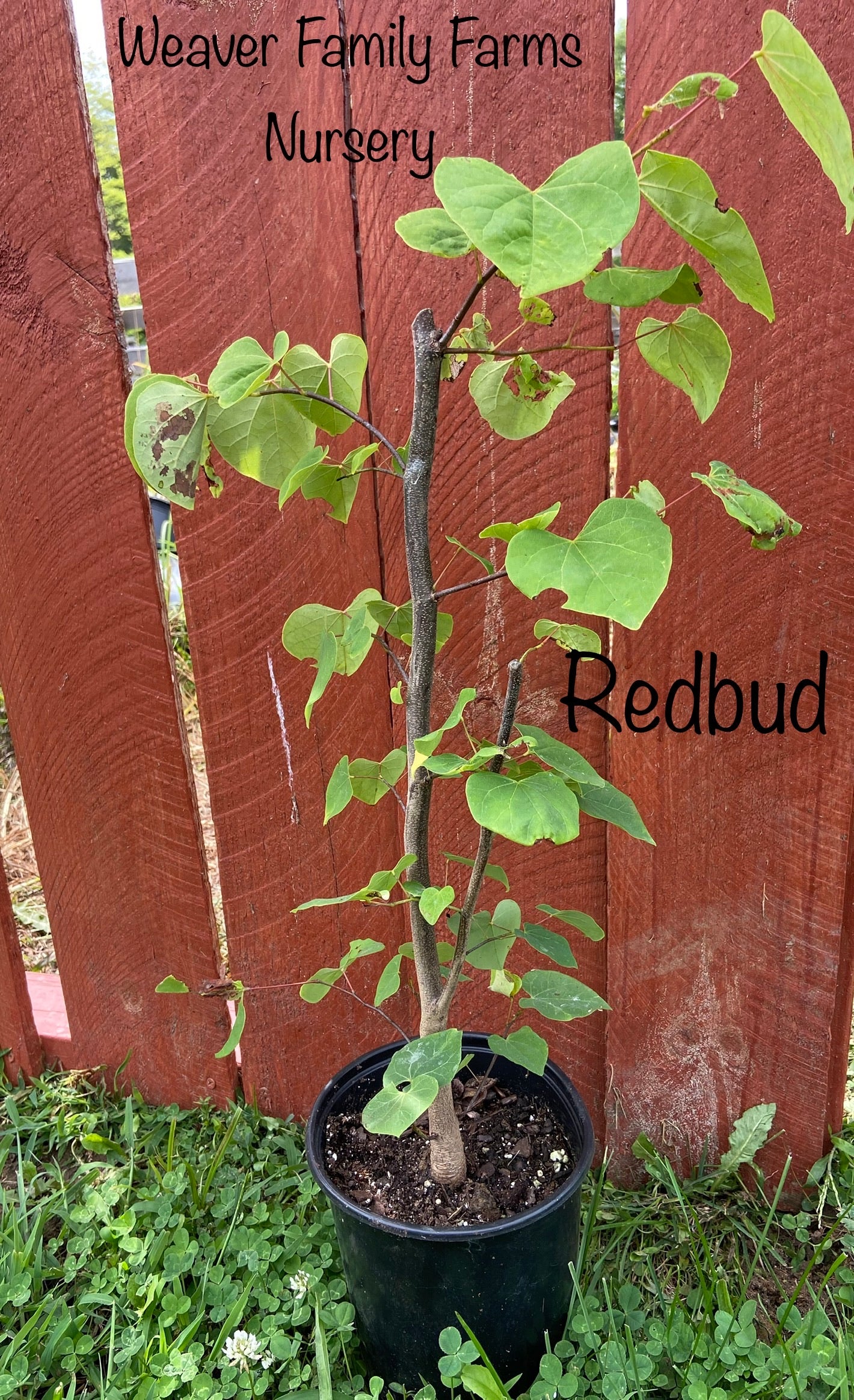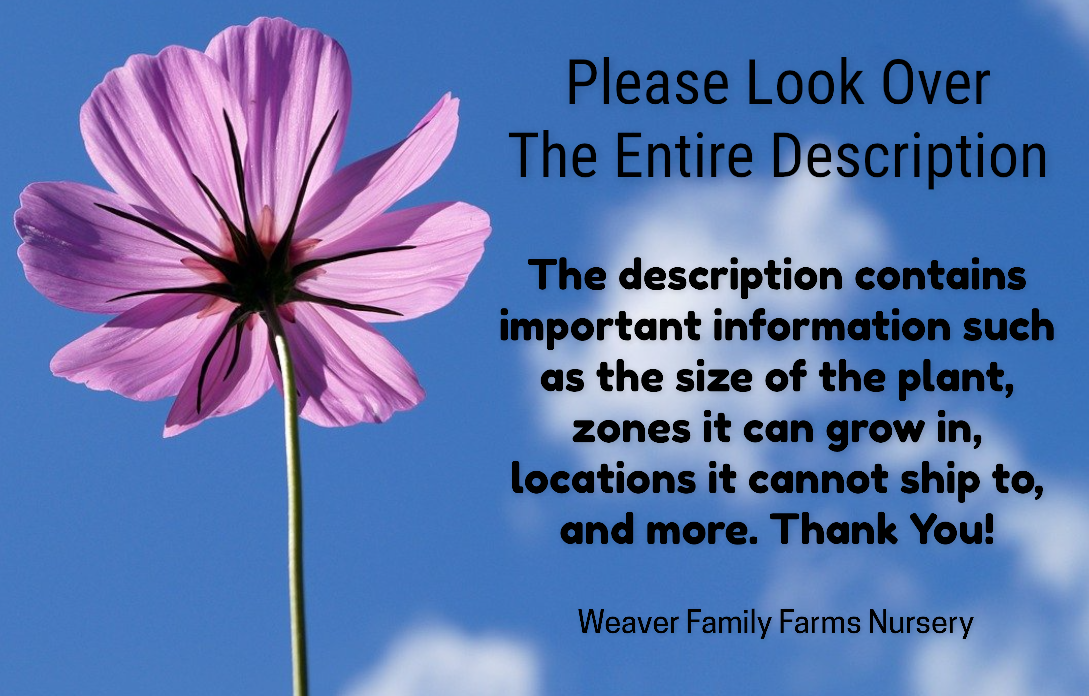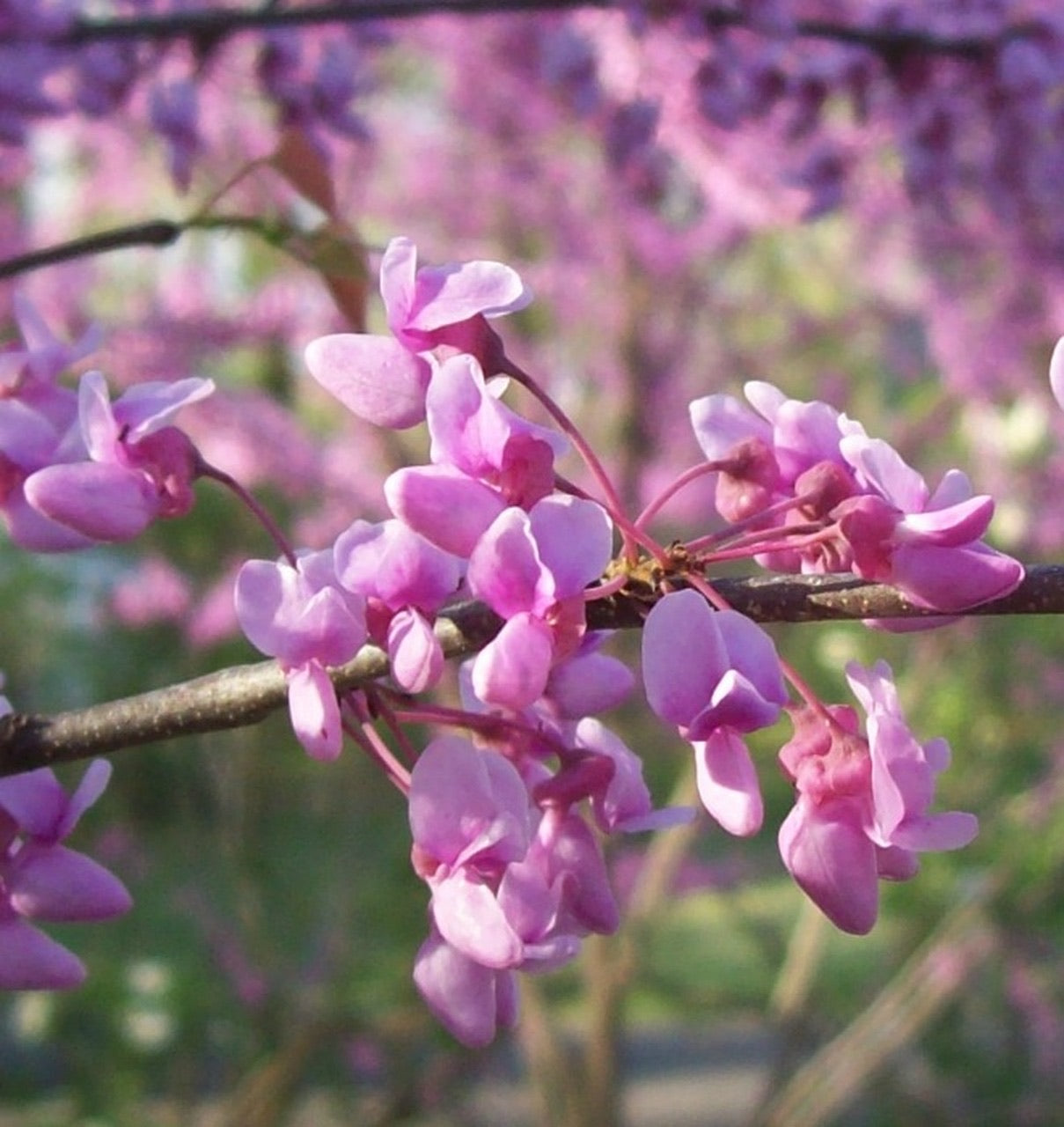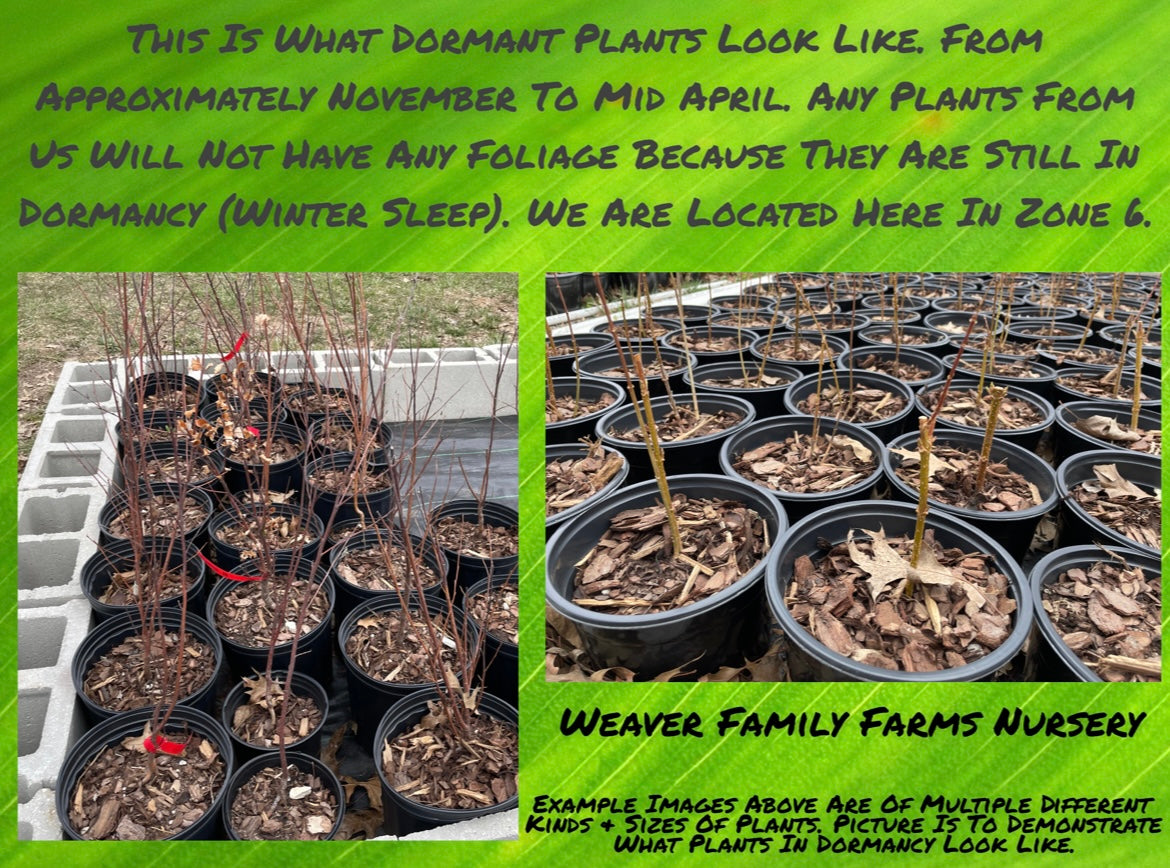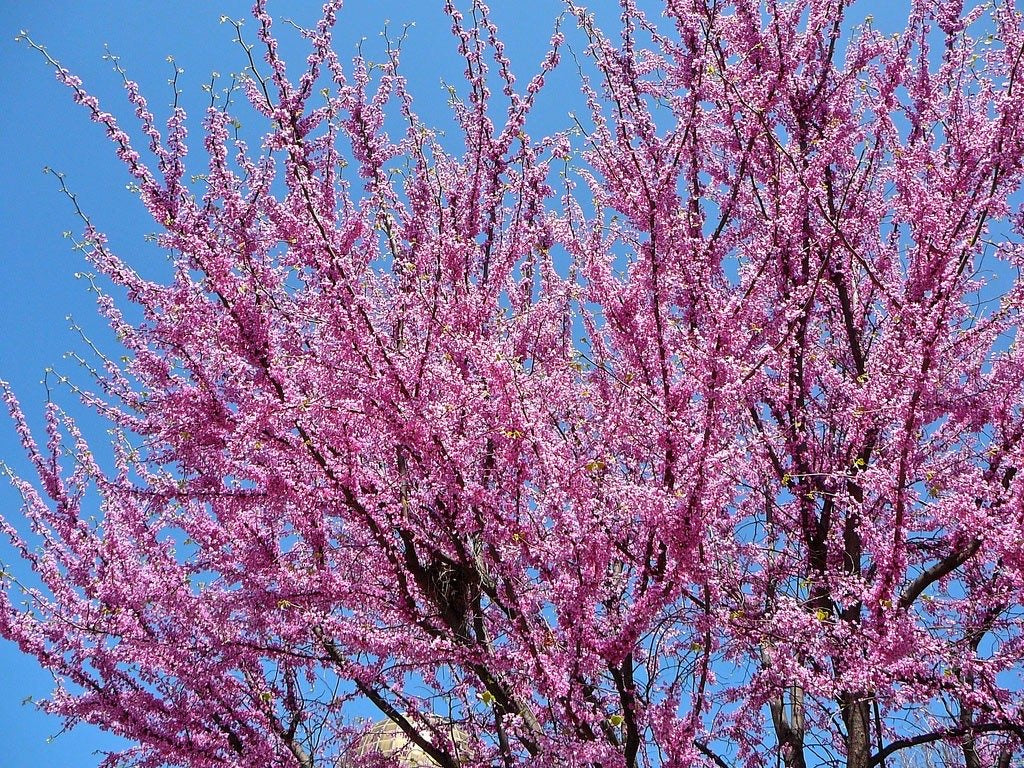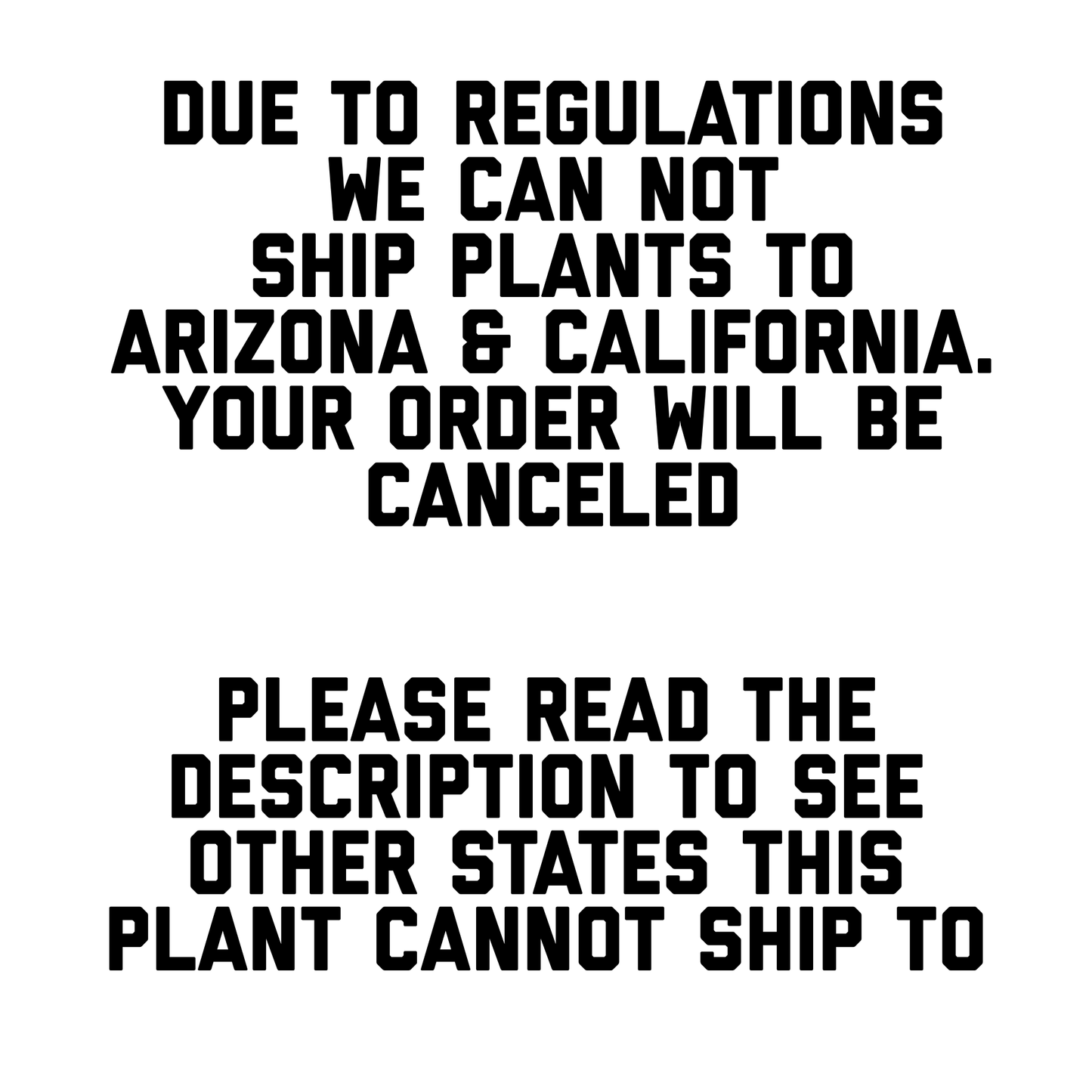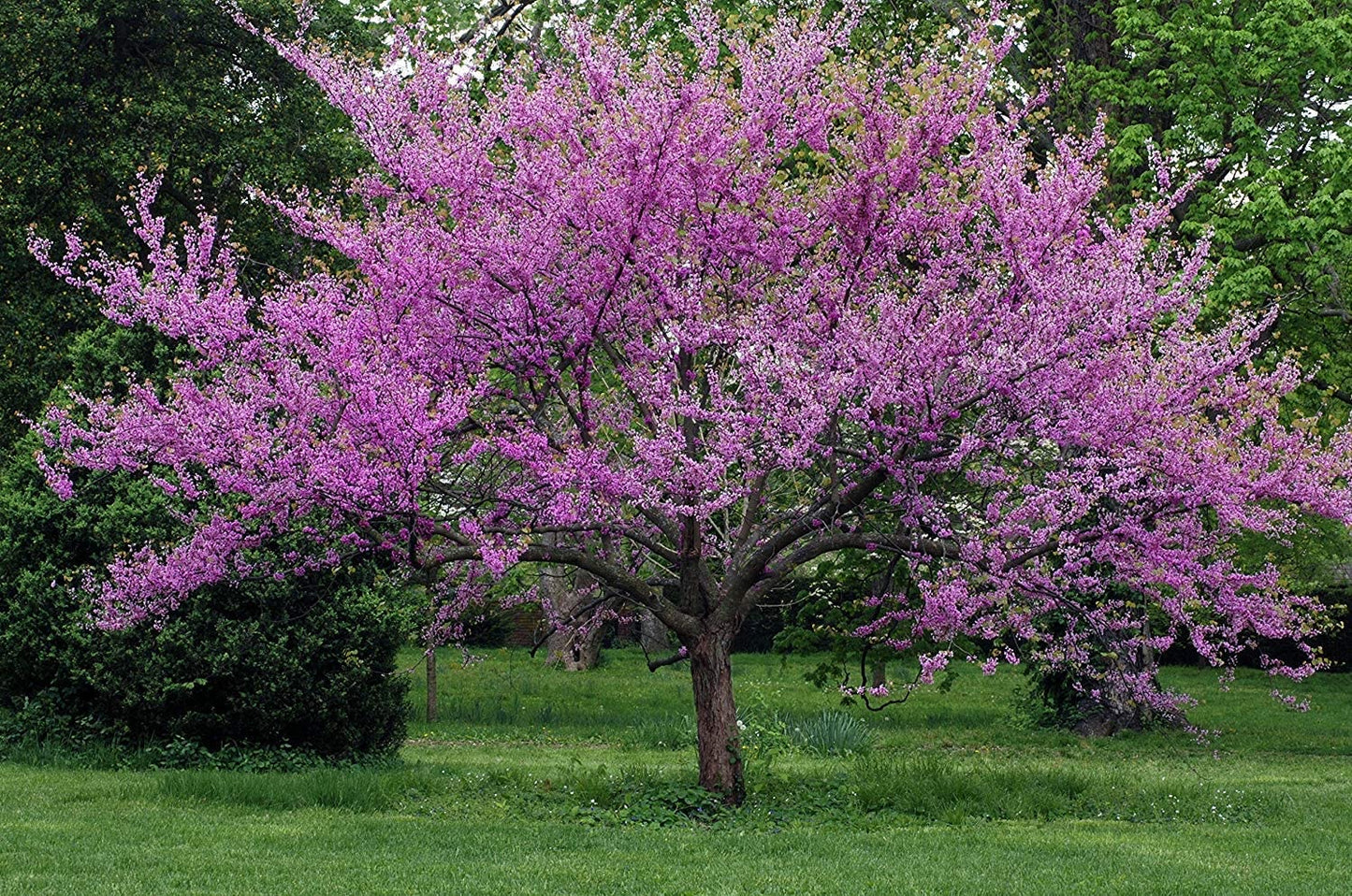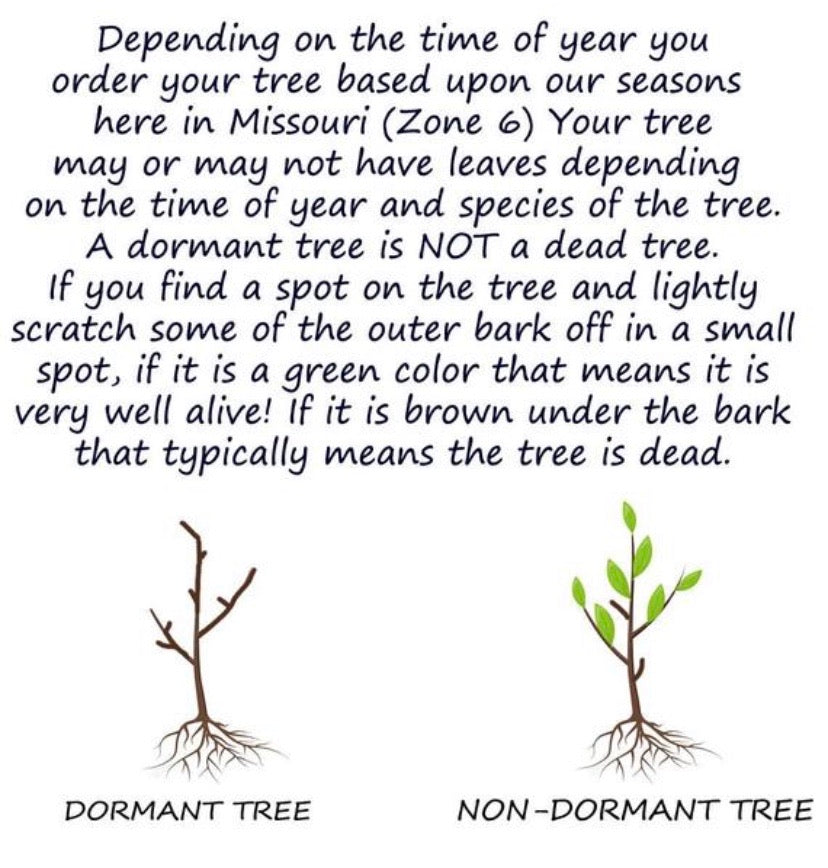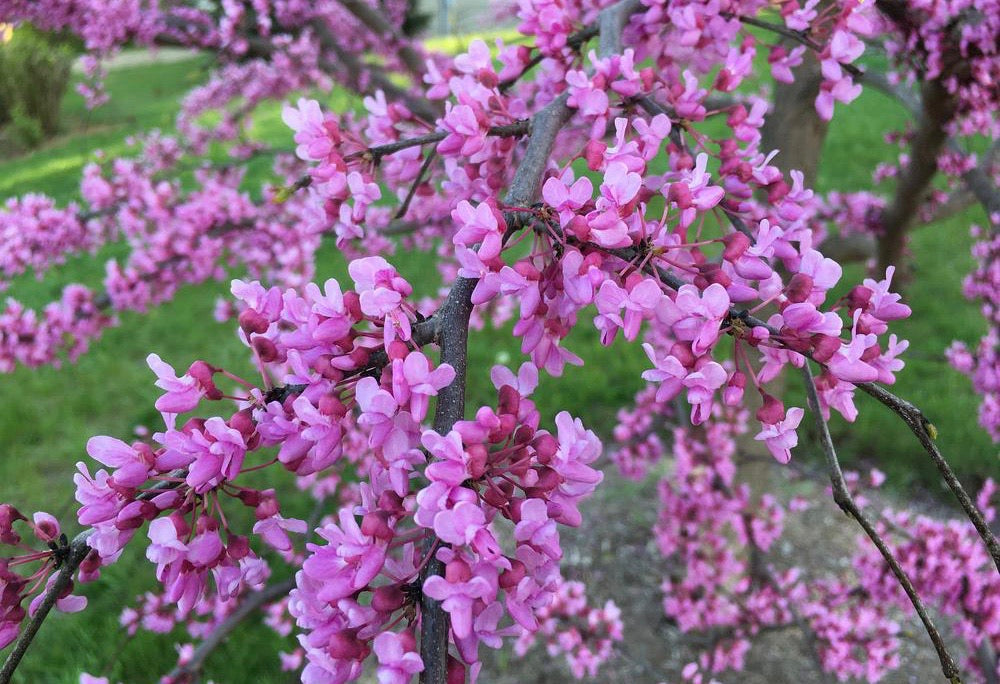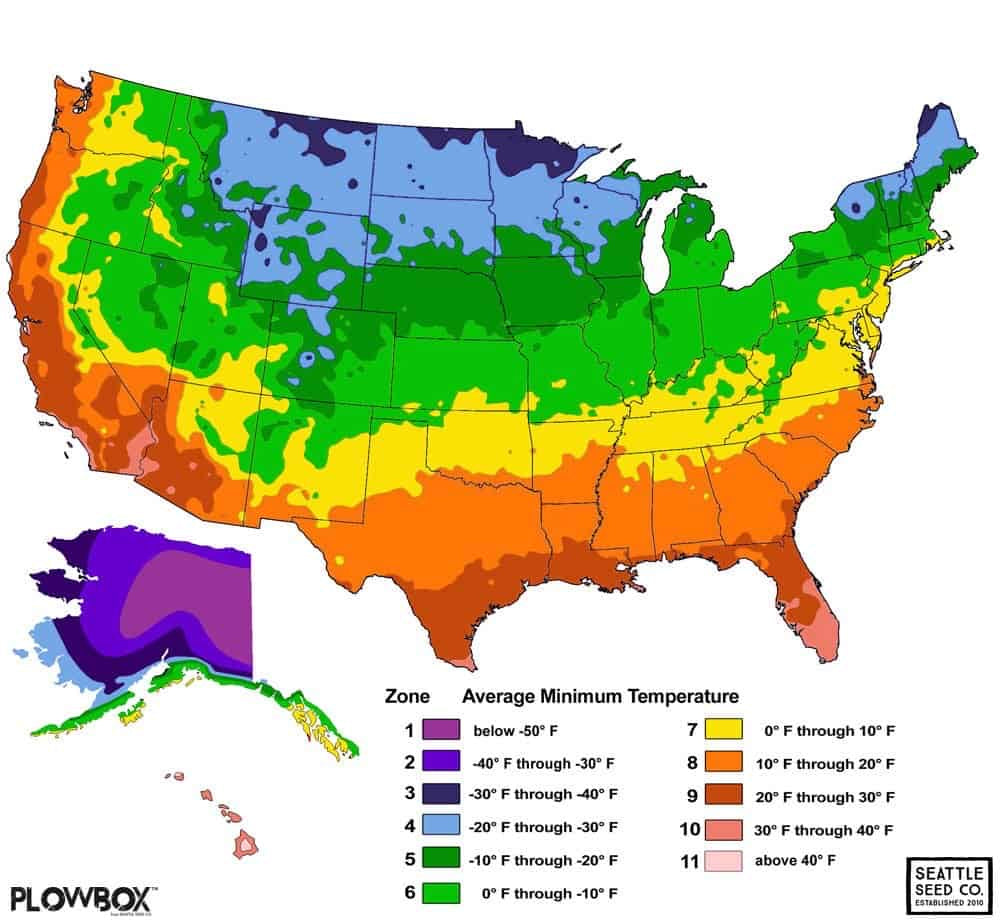 What Grow Zone Are You In? It Is Very Important To Know Your Grow Zone Before You Plant Anything In The Ground. If The Plant Cannot Tolerate Your Grow Zone, It Will Not Live.
Redbud Tree
Arrived carefully packed. Nice root system. it should do well
Thank you very much! We appreciate your business! Have a great week!
Nice tree
I am happy with the tree I received. I followed the instructions sent by Weaver Family Farms, and after two weeks in the ground, it appears to being adjusting well. My only complaint is that the tree could have been packaged better. I've bought trees from another nursery and their trees were sent with better cushioning/protection around the tree. The box my tree was sent it got flattened during shipping and several of the limbs were contorted as a result. Since the tree is small and the branches are still somewhat flexible, no permanent damaged accrued. They have since recovered but if it had been an older tree, the branches probably would have arrived broken.
Thank you very much for your feedback.
Red Bud Tree
My tree is planted and looks great!! It came well protected, thank you!!
perfect!
Exactly what I was expecting! Excellent quality and price
I didn't receive my trees.
I'm in Europe and my neighbor who was waiting for them said they never arrived ?
I will contact you when I arrive back in the USA.
May 15th
*****UPDATE: As of 6/19/2022 we still have not heard any information from this customer and the tracking number does show the package has been delivered, we have tried to reach out to this customer to help, with no success unfortunately. *****
Hello Diane,
We are very sorry to hear this and to see a one start review, we really wish you would of reached out to us before leaving a one star review. The tracking number is showing the package as delivered on April 21st. We ask that you reach out to your local post office for the town the package was going to and they can possibly help locate it. If they are sure they delivered it, it will most likely require a police report as the only other logical explanation is that the package was stolen. I'm very sorry for the inconvenience, please reach out if we can help in any way.
Thank you.