Regular price
Sale price
$19.99 USD
Unit price
per
Sale
Sold out
 The beautiful Northern Red Oak Tree can be found all around the United States and especially here in our state of Missouri. These long-lived, strong native trees are sometimes looked over when it comes to being a shade tree, usually because most big box stores do not sell these along with many other native trees. Not only can Northern red oak trees grow somewhat quickly, but they are also really strong and will provide you with good shade. This is not a tree you will have to worry about cutting down or dying off in your lifetime, the average lifespan of a northern red oak is 150 years! Bristle-tipped leaves turn red in the fall. The leaves have 7 to 11 waxy lobes. A good street tree tolerates pollution and compacted soil. Grows as much as two feet a year for 10 years. Northern Red Oak Is such a beautiful large tree!
NORTHERN RED OAK TREE INFO
Name: Northern Red Oak
Other Names: Quercus rubra, Oak Tree, Red Oak Tree
Grow Zone: 3 to 8
Growth Speed: Fast
Light Requirements: Likes Full Sun
Average Full-Grown Height: 60' to 75'
Average Full-Grown Width: 45'
Deciduous (loses Leaves) Or Evergreen (Holds Foliage All Year): Deciduous
Average Lifespan: 150 years 
ESTIMATED SIZE
Sizing can vary, but the average height of the plant according to the pot size they are growing in is below. A larger pot size does not always prove a much taller plant, but you will have a larger root system.
Trade Gallon Pot——— 12-24" inches tall (fewer roots than two-gallon size)
Two Gallon Pot ——— 24-36" inches (more roots than trade gallon size)
Shipping

All of our trees ship Bareroot which means they will ship with no soil and no pot. This allows the plants to have a safer trip through the mail as well as to cut down on shipping costs majorly. The roots will be carefully removed from the pot they are growing in, and then wrapped in moist material with the roots sealed up to keep them moist during transit. 
Shipping Restrictions

To follow your state regulations, we can not ship this plant to California, AZ, AK, HI

Deliveries to WA, UT, ID, NV, MT, ND, and SD MUST be shipped Bareroot.
View full details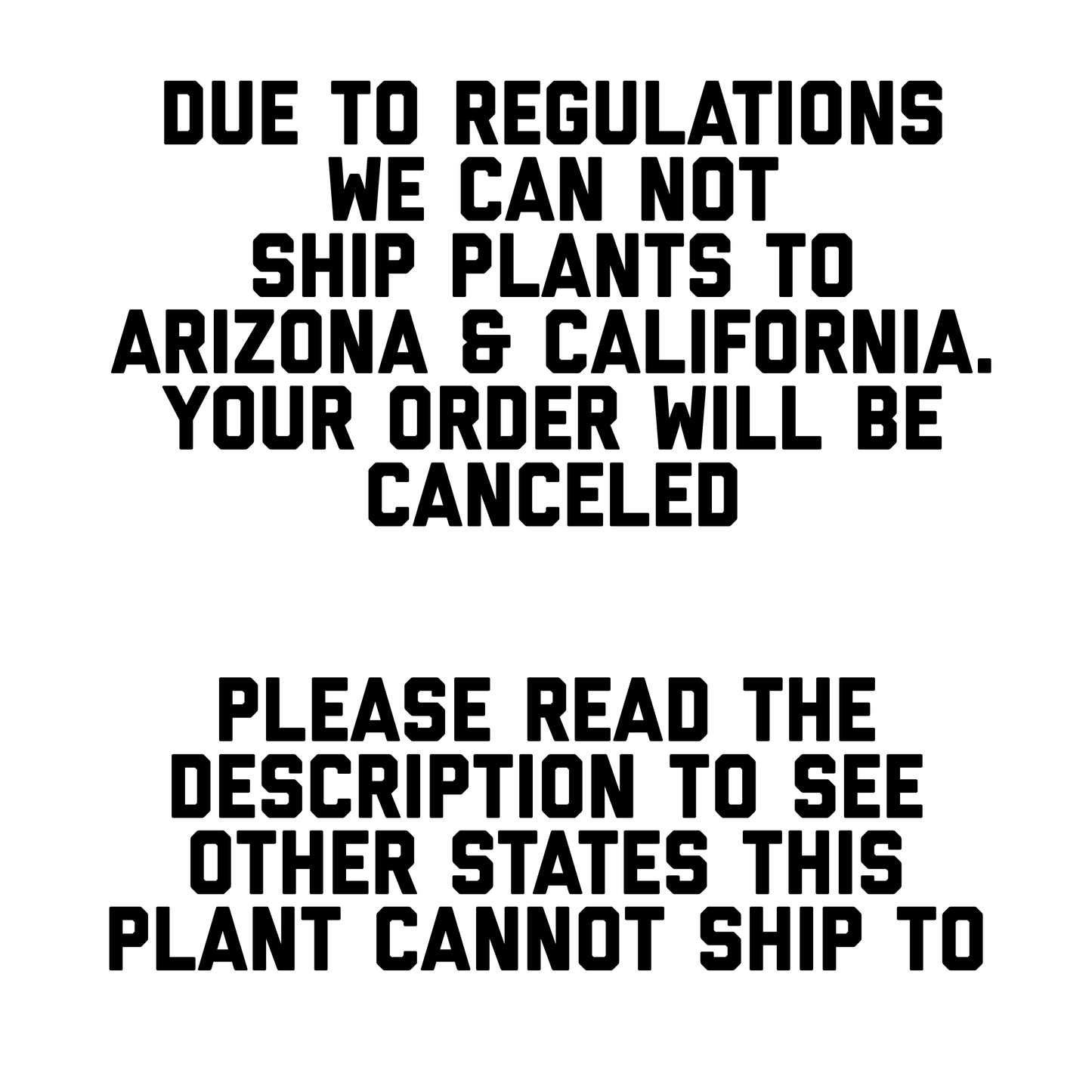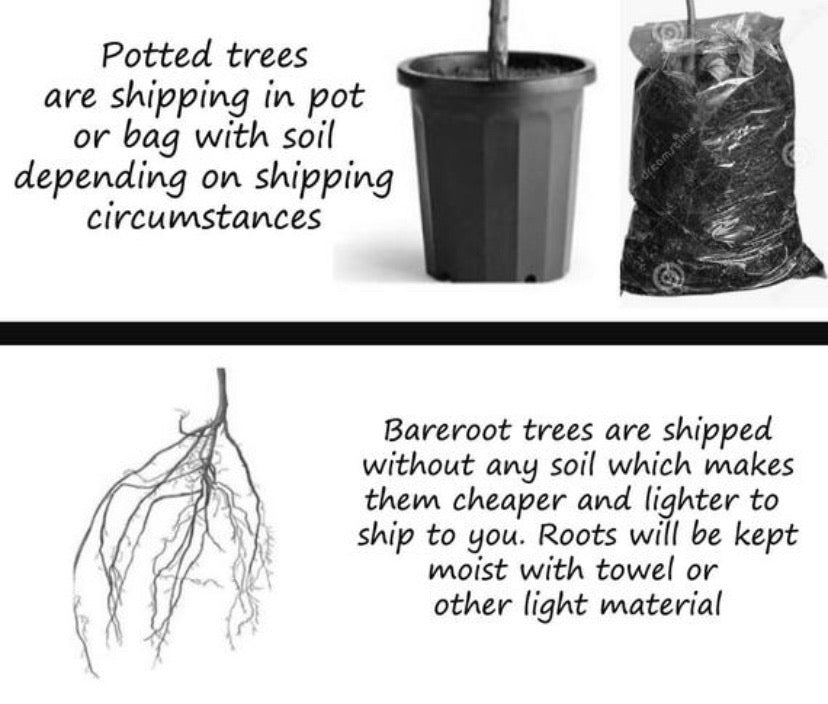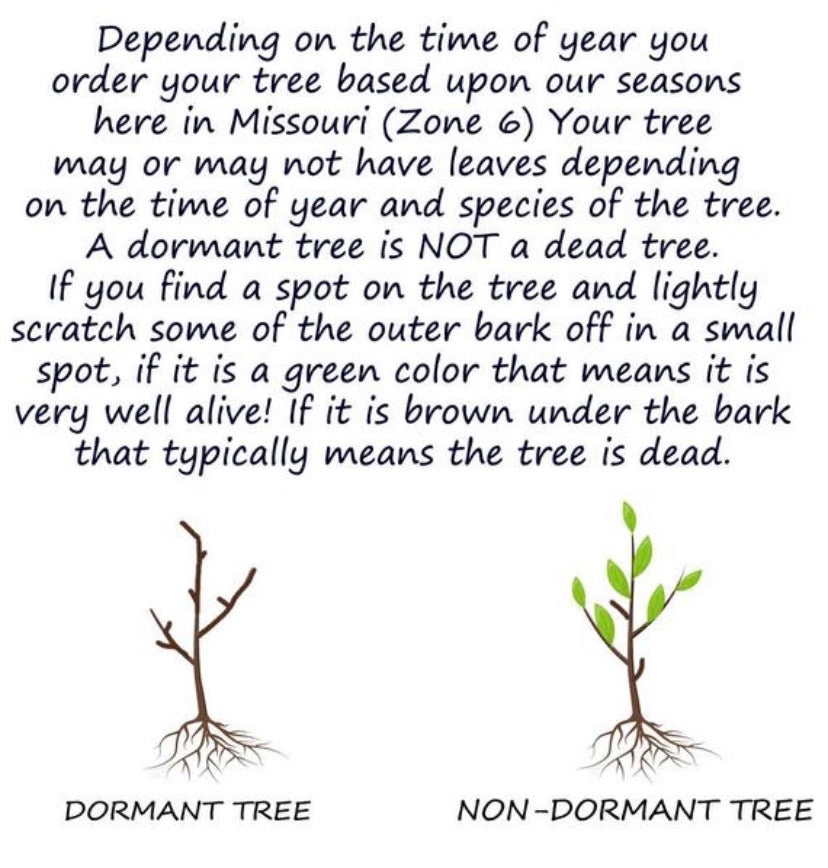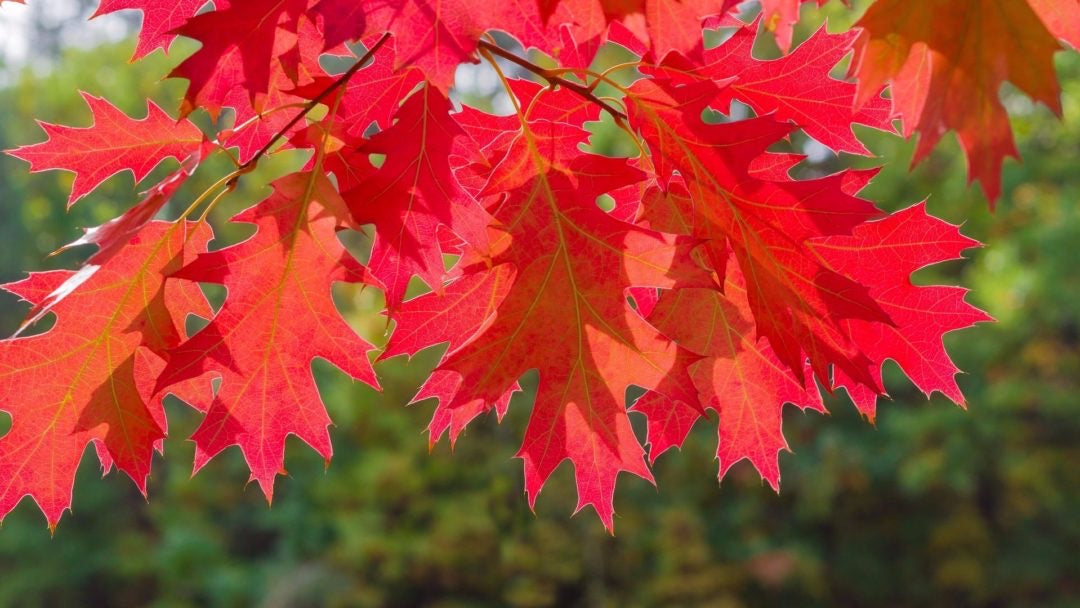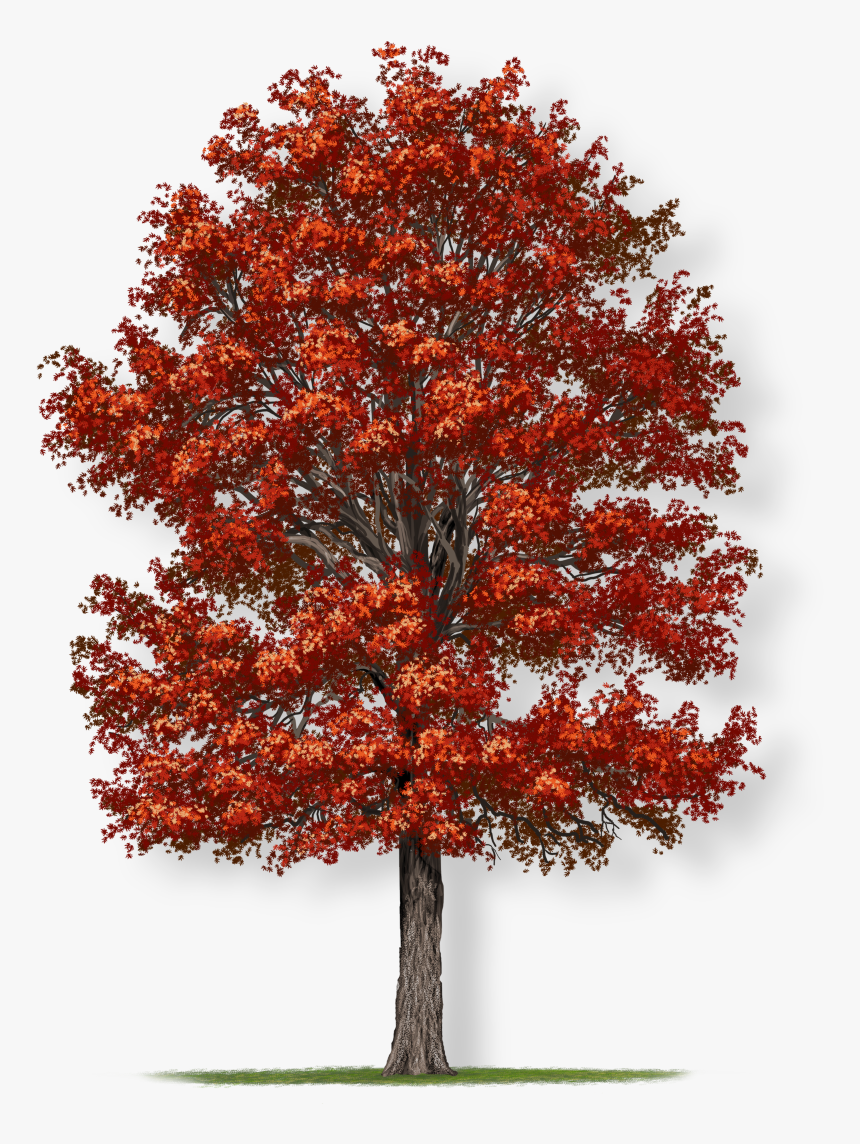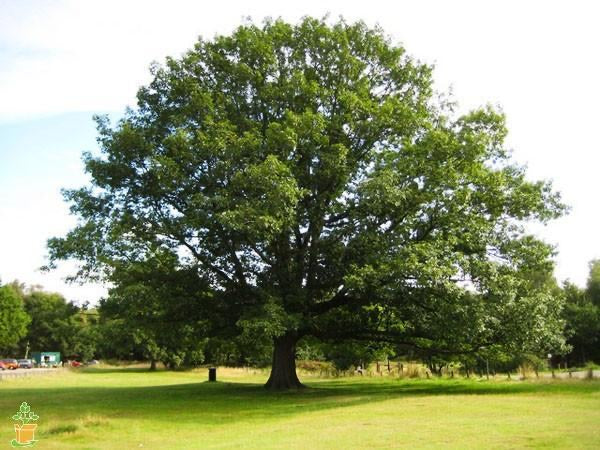 What Grow Zone Are You In? It Is Very Important To Know Your Grow Zone Before You Plant Anything In The Ground. If The Plant Cannot Tolerate Your Grow Zone, It Will Not Live.
Very good
I am really impressed with the red oak tree you sent me. It looked like you dug out the entire root system (12" tall). The triangular shipping container and packaging were very robust and short of crushing the container there was no way for the tree to arrive damaged (USPS handled it well). The root system was packaged with moist paper and plastic wrapped perfectly. The leaves are all green, healthy and in very good color. The trunk is green. Its condition rivals any potted tree or bush I have purchased from a local nursery and easily beats out the bare root condition of trees purchased from any other mail order nursery I have ever purchased from including Arbor Day Foundation. Going forward I will be checking your site first for nursery stock I wish to purchase. Thank you for the great experience!
NRO tree
I used to have a northern red oak as a child and my friends and I would always climb it. It was such a strong tree and probably 75ft tall and 100 years old or so. I don't live there anymore as I'm now 30 of course but wanted one of my own on our land. I ordered one from weaver family farms nursery and it arrived looking beautiful! Very excited Thanks weavers
Thank you very much! We appreciate you! Thank you for supporting our small family business! God Bless
-Weaver Family Farms Nursery
WeaverFamilyFarmsNursery.com
Oak tree
Only had 3 little leaves on it Purchased March 28 2020
Hello. I'm sorry to see a 3 star review from you, please understand that time of year the tree was just barely coming out of dormancy in our area. We are in zone 6, and this was even a earlier spring than normal here. Typically it would of not had any leaves at all yet. I'm sure by now it should have many more full size leaves and be thriving well under good care and good conditions. Don't hesitate to reach out to us on Facebook or email if you have any questions! Thanks
-Daxon (Owner)
Nice looking oak seedling
Nice looking oak seedling
Great to hear. Thank you!
Healthy red oak
Got our healthy red oak today. You can't ever go wrong with an oak tree! Long lived and make great shade in future!
Thank you for your business!