Regular price
Sale price
$14.99 USD
Unit price
per
Sale
Sold out
We have 10 in stock
 Tardiva Hydrangea is a unique hydrangea that has pointed flowers that are white in color. The flowers turn a purple/pink color with age. This is one of the coldest Hardy hydrangeas you will find, Hardy all the way up to zone 3! This Tardiva hydrangea isn't the typical hydrangea look that comes to mind when most think of a hydrangea flower, the Tardiva flowers are looser/spaced and together form more of a cone shape rather than a rounded shape. Many hydrangeas like more shade, but this hydrangea grows in full sun to part shade, it will not do as well if it gets full shade.  This beautiful easy-to-grow hydrangea is easy to grow and it grows quickly once established! It will grow to around 6 to 8 feet tall when fully grown. Tardiva can be grown as single-stem or multi-stem depending on how you choose to prune it while young if you prefer more of a shrub look or a tree look. This is a beautiful hydrangea that sets itself apart from the rest that you should have somewhere in your landscape! Tardiva flowers later in the year during fall.
 HYDRANGEA PLANT INFO
Name: "Tardiva" Hydrangea
Other Names: hydrangea paniculata
Grow Zone: 3 to 8
Growth Speed: Fast
Light Requirements: Partial Shade Full Sun
Average Full-Grown Height: 6' to 8'
Average Full-Grown Width: 8'
Deciduous (loses Leaves) Or Evergreen (Holds Foliage All Year): Deciduous 
Average Lifespan: 50 Years
ESTIMATED SIZE
Sizing can vary, but the average height of the plant according to the pot size they are growing in is below. A larger pot size does not always prove a much taller plant, but you will have a larger root system.

Quart Pot — Up To 6" inches tall
Trade Gallon Pot 

— 6-12" inches or taller
Shipping

All of our trees ship Bareroot which means they will ship with no soil and no pot. This allows the plants to have a safer trip through the mail as well as to cut down on shipping costs majorly. The roots will be carefully removed from the pot they are growing in, and then wrapped in moist material with the roots sealed up to keep them moist during transit. 
Shipping Restrictions

To follow your state regulations, we can not ship this plant to California, AZ, AK, HI

Deliveries to WA, UT, ID, NV, MT, ND, and SD MUST be shipped Bareroot.
View full details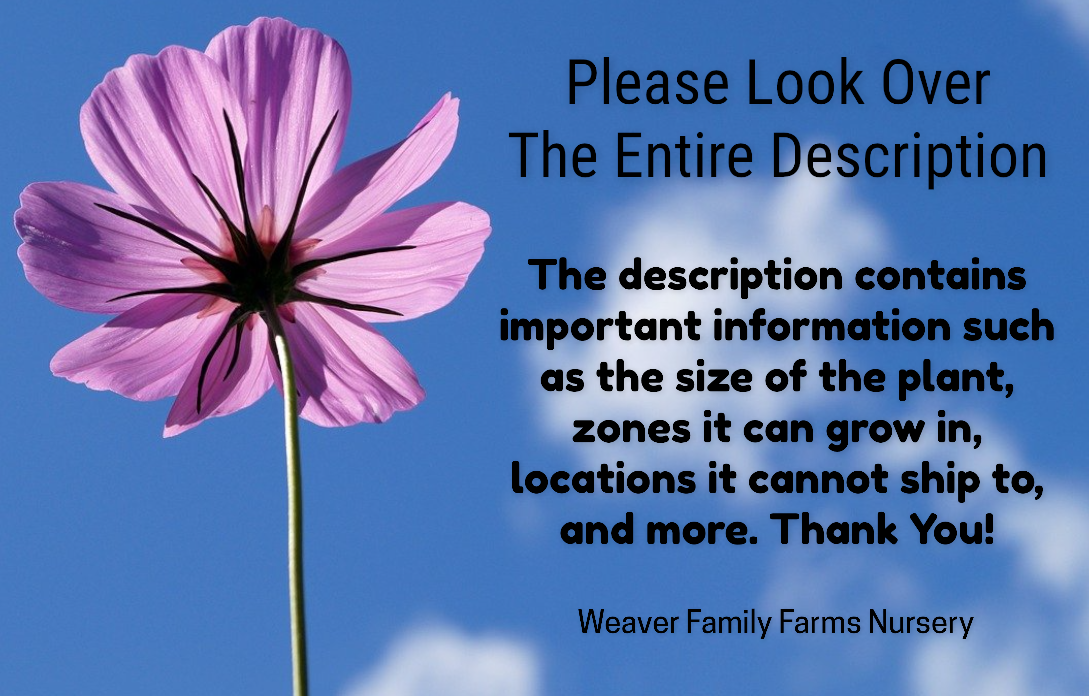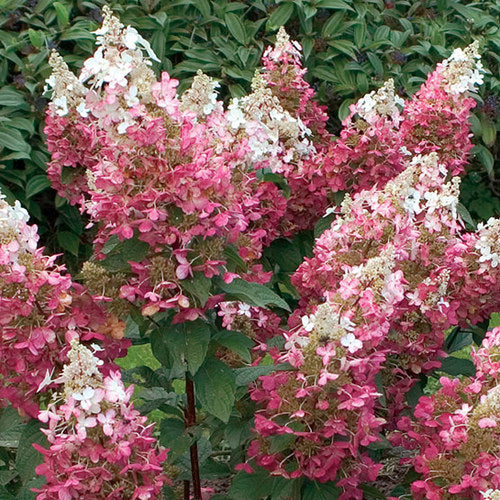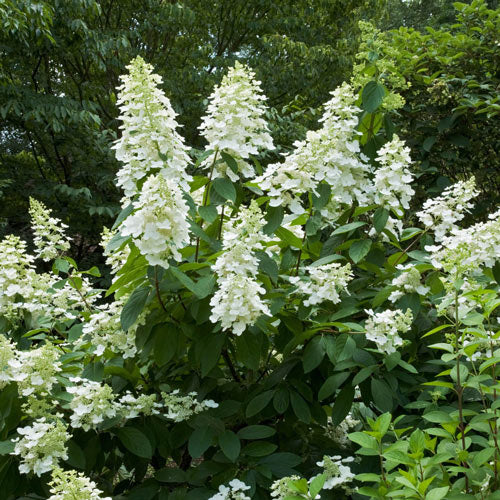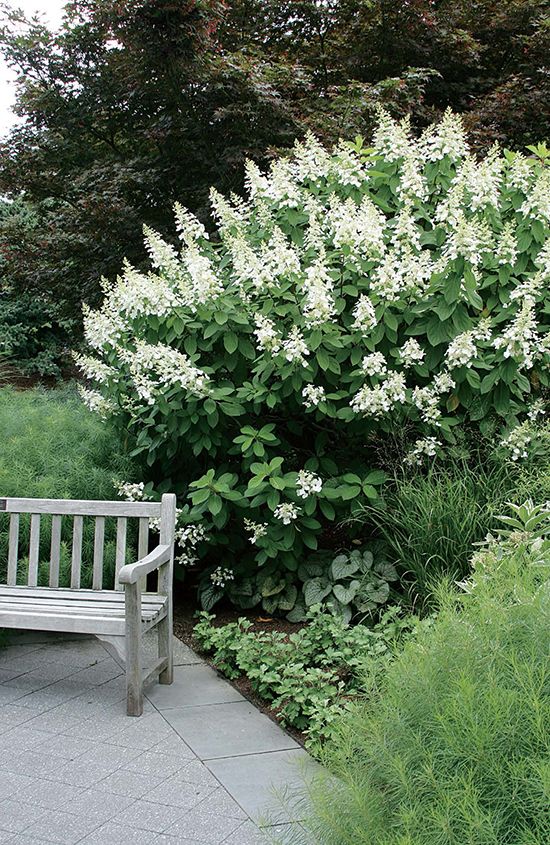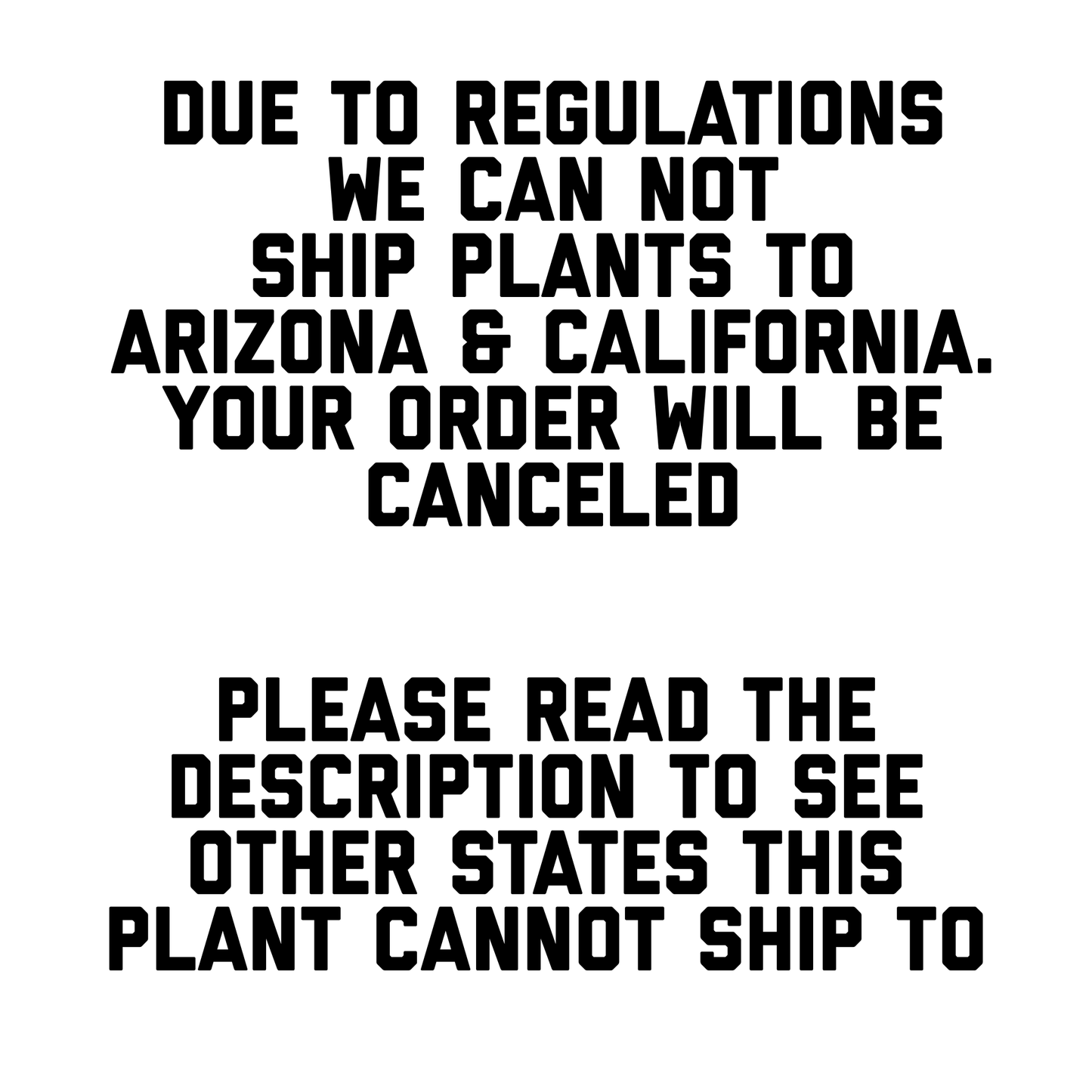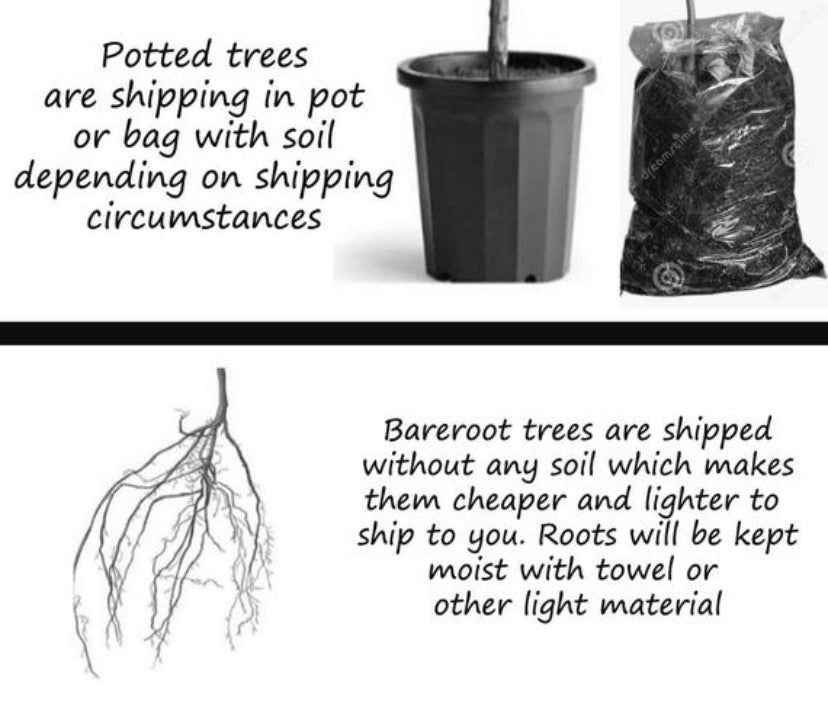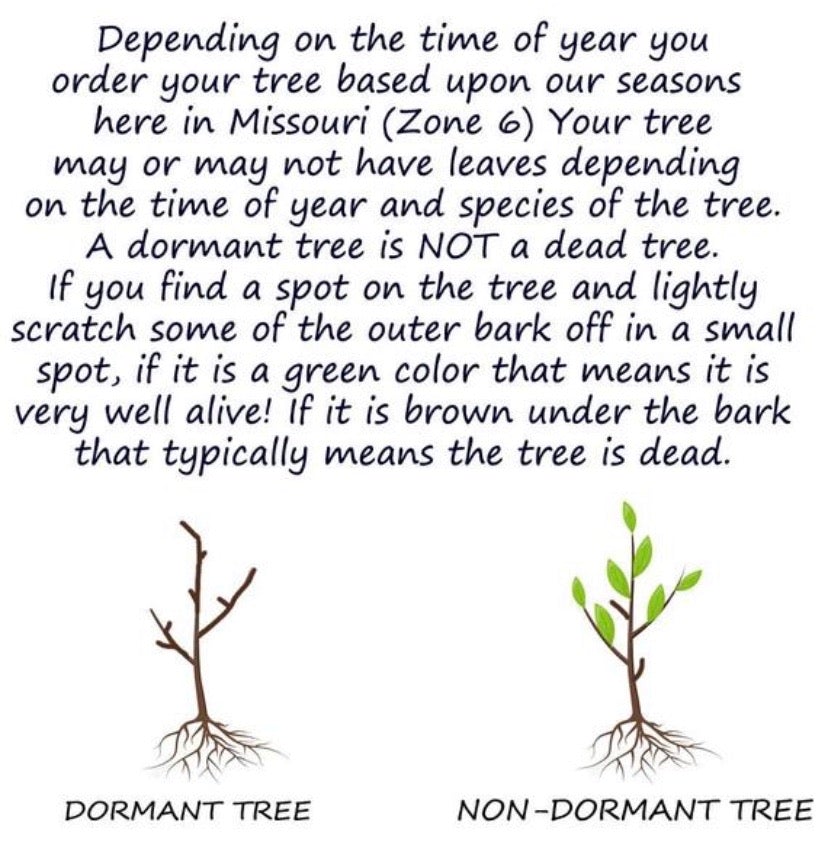 What Grow Zone Are You In? It Is Very Important To Know Your Grow Zone Before You Plant Anything In The Ground. If The Plant Cannot Tolerate Your Grow Zone, It Will Not Live.
Tardiva panicle hydrangeas
Received ours. Mail took 5 days to get them to us, not the nursery fault though. Good plants. Good prices offered. Will return happily
Thank you very much! We appreciate your repeat business! Happy it is doing well for you.
Tardiva hydrangea review
hi, this is Howie. My wife and I are very happy with the Sycamore and the tardiva hydrangea we got from you in the mail today. You have very reasonable prices and healthy plants.
Thank you very much! We appreciate your business and support! Without you, we would not exist!
-The Weaver Family