Regular price
Sale price
$21.99 USD
Unit price
per
Sale
Sold out
We have 2 in stock
 Willow Oaks are a widely used shade tree around the United States. It grows pretty quickly and it provides great shade. Not to be confused with a weeping willow, this tree is indeed an oak tree, but the leaves of the willow oak tree look like willow leaves. In good conditions the willow oak tree will grow pretty quickly once established. A handsome oak with willow-like leaves. Foliage is light to bright green in summer and yellow, yellow-brown and russet in fall. Relatively fast-growing, it tolerates poorly drained soil. Prefers acid soil and full sun. Grows to 40'-60' with a 35' spread. These willow oak trees are typically found growing near rivers and creeks, they can grow in wet areas and do tend to soak up a lot of water like a weeping willow does! Once established, they are very drought resistant. These made a great hard shade tree that is beautiful. 
WILLOW OAK TREE INFO
Name: Willow Oak
Other Names: Quercus phellos
Grow Zone: 5 to 9
Growth Speed: Medium to Fast
Light Requirements: Likes Full Sun
Average Full Grown Height: 40' to 60'
Average Full Grown Width: 35'
Deciduous (loses Leaves) Or Evergreen (Holds Foliage All Year): Deciduous
Average Lifespan: 100 years
ESTIMATED SIZE
Sizing can vary, but the average height of the plant according to the pot size they are growing in is below.
Trade Gallon Pot — Up To 12" inches tall
Two Trade Gallon 
— 12-24" inches tall
Shipping

All of our trees ship Bareroot which means they will ship with no soil and no pot. This allows the plants to have a safer trip through the mail as well as to cut down on shipping costs majorly. The roots will be carefully removed from the pot they are growing in, and then wrapped in moist material with the roots sealed up to keep them moist during transit. 
Shipping Restrictions

To follow your state regulations, we can not ship this plant to California, AZ, AK, HI

Deliveries to WA, UT, ID, NV, MT, ND, and SD MUST be shipped Bareroot.
View full details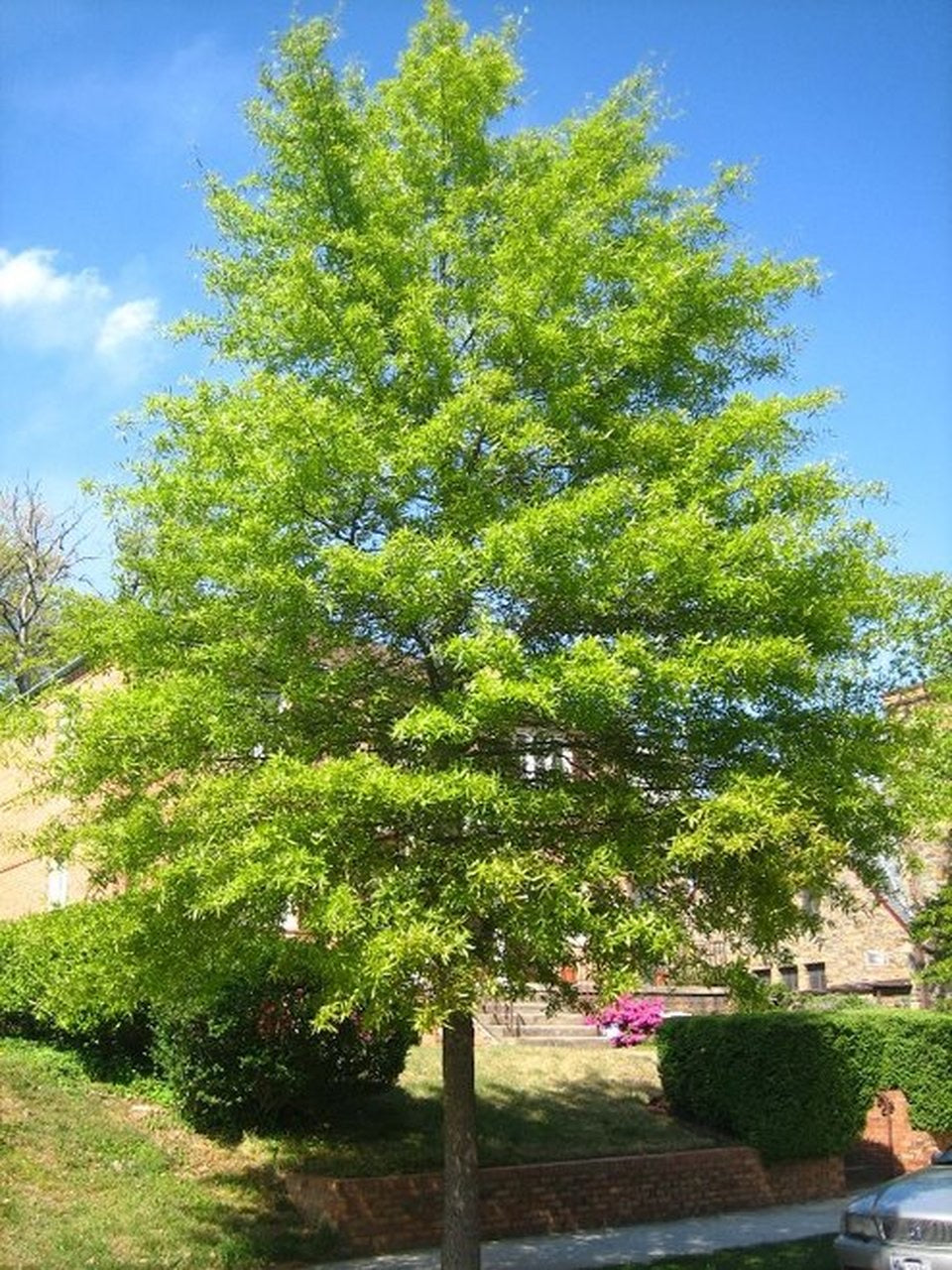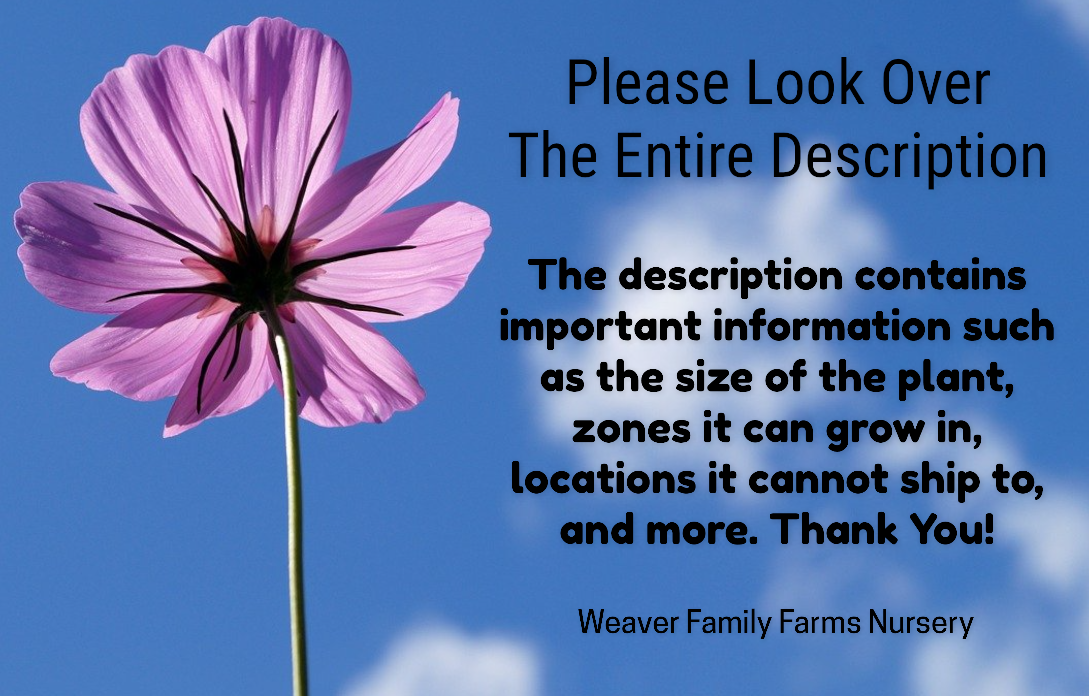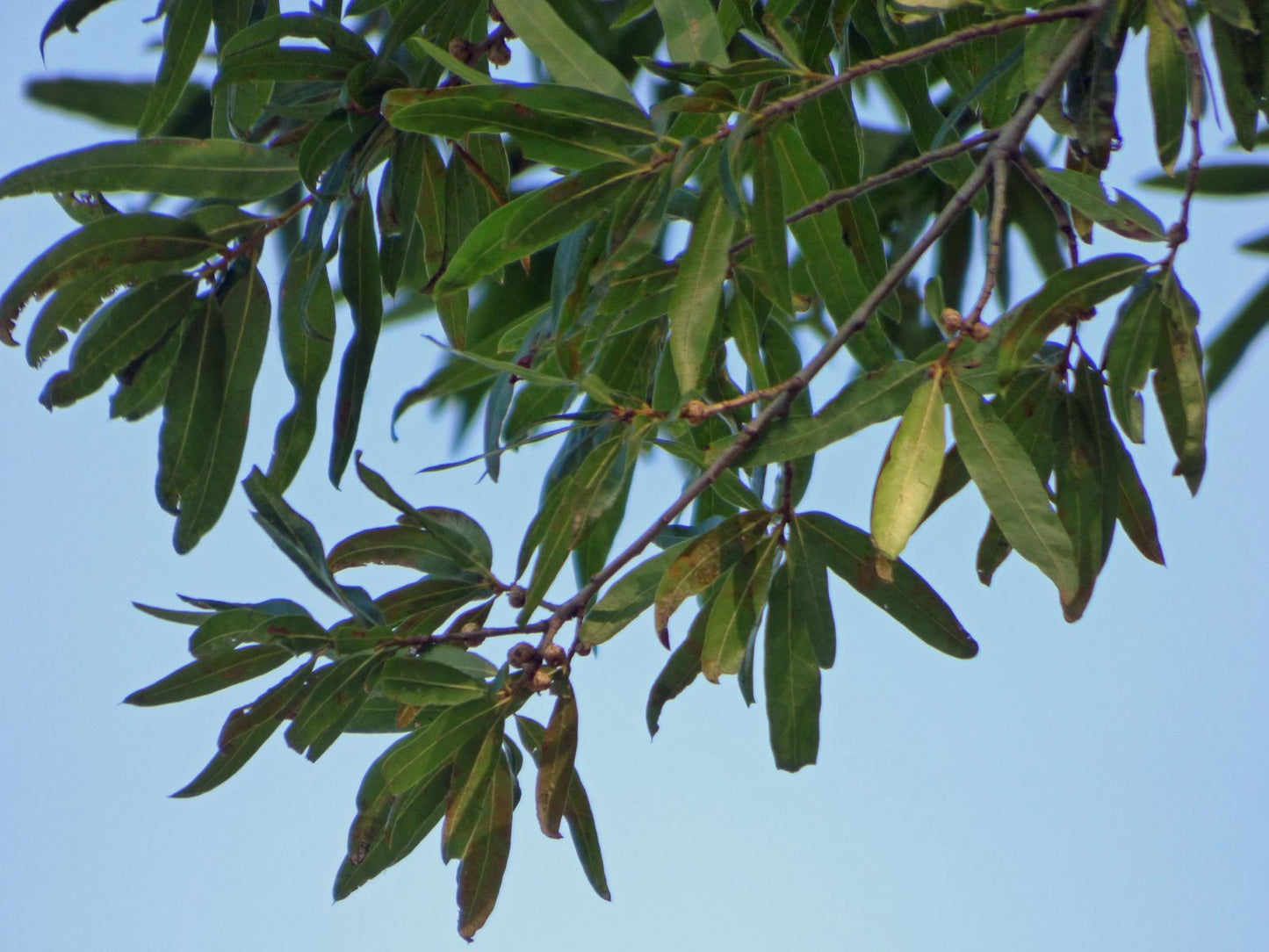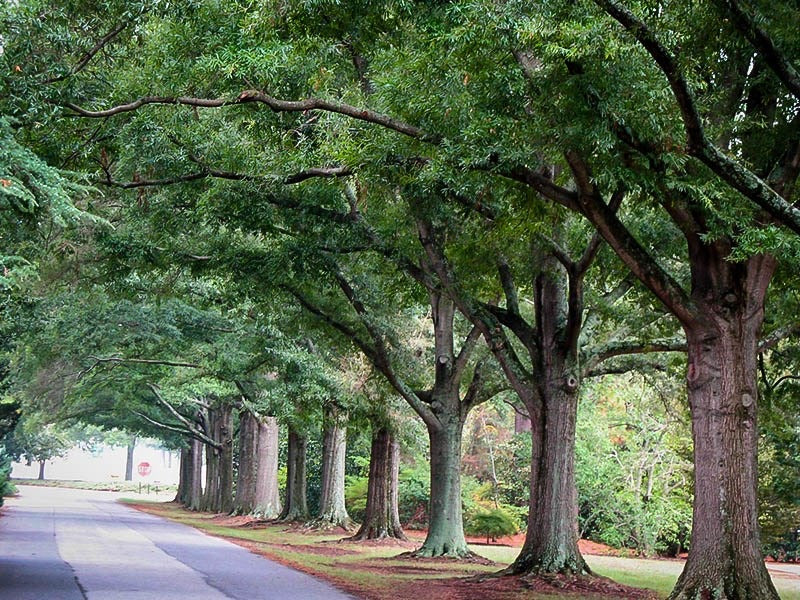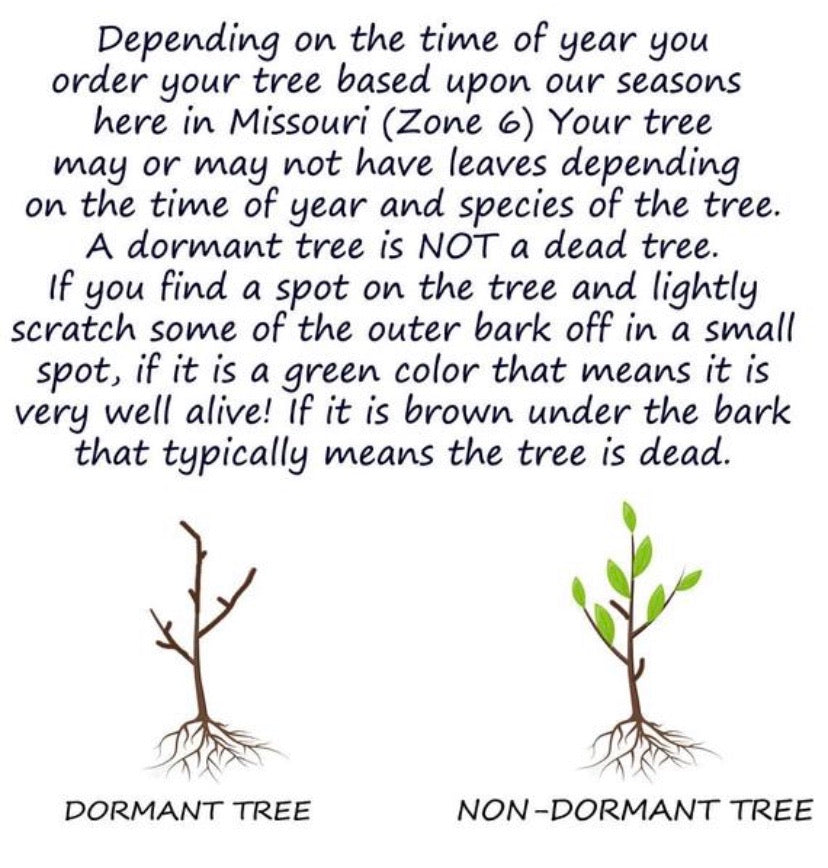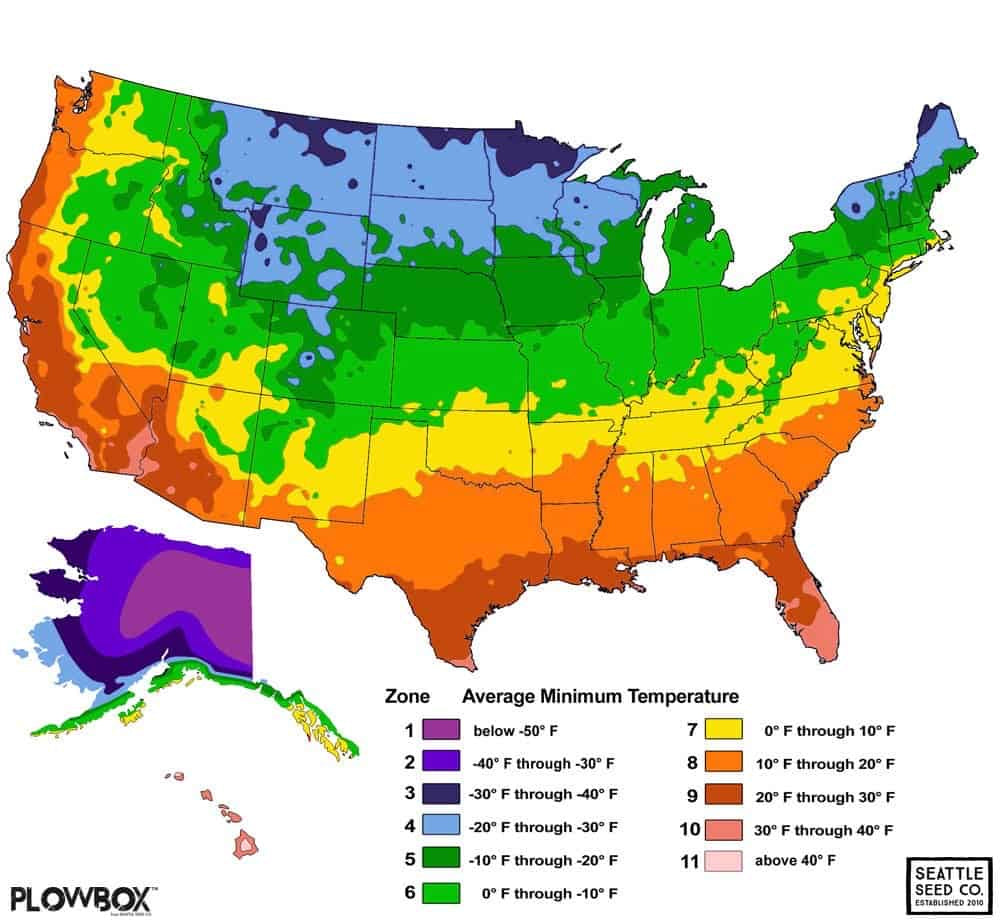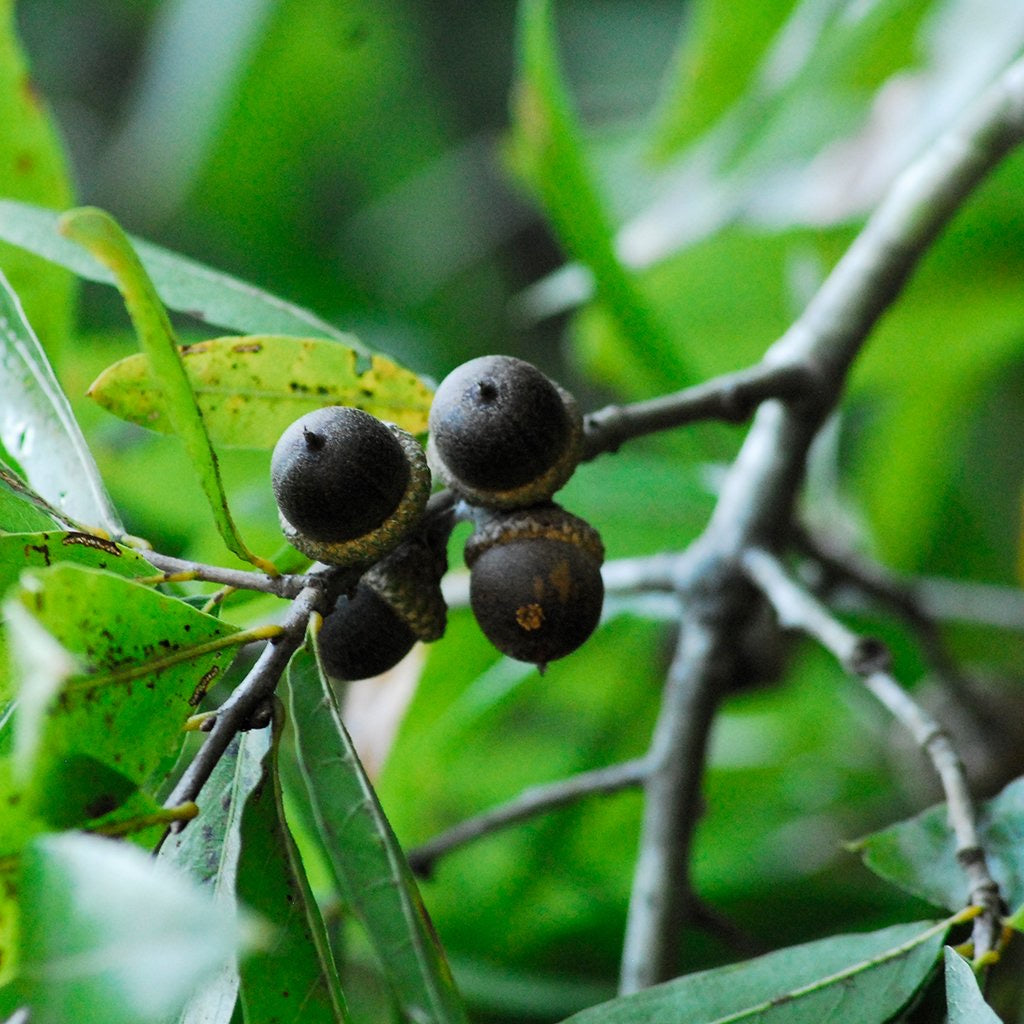 What Grow Zone Are You In? It Is Very Important To Know Your Grow Zone Before You Plant Anything In The Ground. If The Plant Cannot Tolerate Your Grow Zone, It Will Not Live.
Slow starter
I planted the tree within a day of arriving and it's just now starting to bud, hopefully will see some foliage soon.
Willow oak
Good customer service when I emailed with my order asking about any planting tips. Good planting tips came with in the package. Pretty Willow oak
Thank you very much! We appreciate you! Thank you for supporting our small family business!
-Weaver Family Farms Nursery
WeaverFamilyFarmsNursery.com
Willow oak (review from Etsy)
We planted our little willow oaks today. We received them yesterday. They were carefully packaged and arrived safely with detailed planting instructions. Can't wait to see our little trees grow, come Spring. I would definitely do business again with this seller.
Thank you very much! We appreciate you! Thank you for supporting our small family business!
-Weaver Family Farms Nursery
WeaverFamilyFarmsNursery.com
Willow oak tree for sale
Willow oak trees seem hard to find anymore. In fact many I have talked to didn't even have a clue what it is! It is a native oak that grows in many areas and is a quick grower with a long lifespan and make a perfect shade tree! Trust me on this one folks, this is a tree you want! Be happy the weavers offer this beautiful tree, I am!
Thank you very much! We appreciate you! Thank you for supporting our small family business! God Bless
-Weaver Family Farms Nursery
WeaverFamilyFarmsNursery.com
Why are these so hard to find?
Willow oak must be hard to grow when they are tiny seedlings or something because I could not find a willow oak tree anywhere! We have 4 local nurseries. None of them had willow oak, they said they never carry willow oak! I looked all over online and the few I found they wanted $80 plus $40 shipping for one 3ft willow oak. Luckily I found weaver family farms nursery. You guys are my hero. I ordered 3 of them from you for less than the $80 one cost. Of course these are about 16" so about half as tall but your price is much lower and the willow oaks you sent us were nearly flawless. Most plants you buy have some kind of bug bites or discolored leaves etc which is normal. We are very happy with these willow oak trees and will be back very soon. Also happy to find out after reading more about you guys that you are a small licensed nursery in missouri on a small 4 acre farm and it's your family selling these are a hobby in spare time and you ended up getting pretty popular for offering native trees that others don't have like my willow oaks! Again thanks a million!
Thank you very much! We appreciate you! Thank you for supporting our small family business! God Bless
-Weaver Family Farms Nursery
WeaverFamilyFarmsNursery.com