Regular price
Sale price
$14.99 USD
Unit price
per
Sale
Sold out
We have 5 in stock
 The Blue Gold Blueberry plant is a lovely blueberry producer that you need in your backyard right away! It offers the best quality berries for midseason berries. It is also very productive and you can typically harvest all of the fruit in one or two picks. Typically gets between 4ft and 6ft tall and grows in zones 4 to 7. These blueberries are perfect for freezing and offer large berries that you won't be able to resist. Blueberry plants bear fruit typically only 1 year after you plant them. Blueberries are extremely healthy for your body and what better way to get free healthy food than to have a blueberry plant in your very own yard. The Blue Gold Blueberry plant is also self-pollinating which means you do not have to purchase multiple kinds, just to get berries, this plant will be able to produce berries when planted alone. However, cross-pollination when near other blueberry plants help you get bigger berries and larger crops per plant. 
BLUEBERRY
 PLANT INFO

Name: "Blue Gold" Blueberry
Other Names: 
Vaccinium sect. Cyanococcus
Grow Zone: 4 to 7
Growth Speed: Slow To Moderate
Light Requirements: Full Sun
Average Full Grown Height: 4' to 6' ft
Average Full Grown Width: 4' to 6' ft
Deciduous (loses Leaves) Or Evergreen (Holds Foliage All Year): Deciduous
Average Lifespan: 40 to 50 years
Pollination: Self Pollinating 
ESTIMATED SIZE
Sizing can vary, but the average height of the plant will vary. Plants (perennials) such as this one grow all new foliage every year so these are not judged on how tall they are when shipped, instead, they are judged solely on how big the roots are based upon the size of the pot they are growing in. The larger the root ball, the larger the plant will be right from the start.

Quart Pot - Under 6" Inches Tall (Fewer Roots Than Trade Gallon Size)
Trade Gallon Pot - 6-12" Inches Tall (Larger Roots Than Quart Size)
Shipping

All of our trees ship Bareroot which means they will ship with no soil and no pot. This allows the plants to have a safer trip through the mail as well as to cut down on shipping costs majorly. The roots will be carefully removed from the pot they are growing in, and then wrapped in moist material with the roots sealed up to keep them moist during transit. 
Shipping Restrictions

To follow your state regulations, we can not ship this plant to California, AZ, AK, HI

Deliveries to WA, UT, ID, NV, MT, ND, and SD MUST be shipped Bareroot.
View full details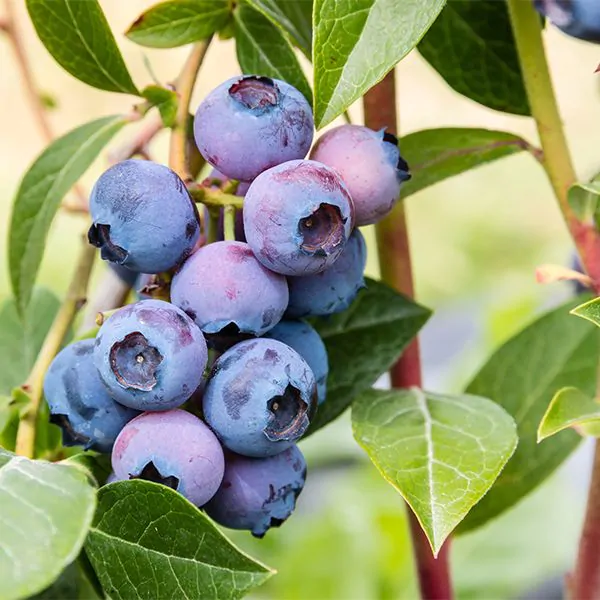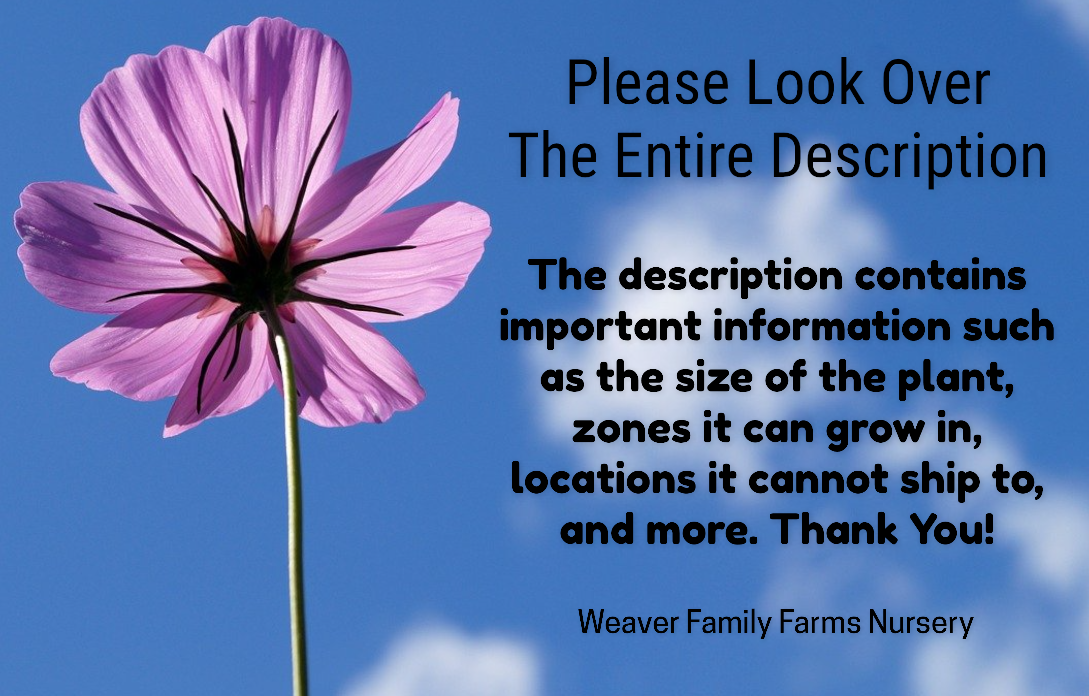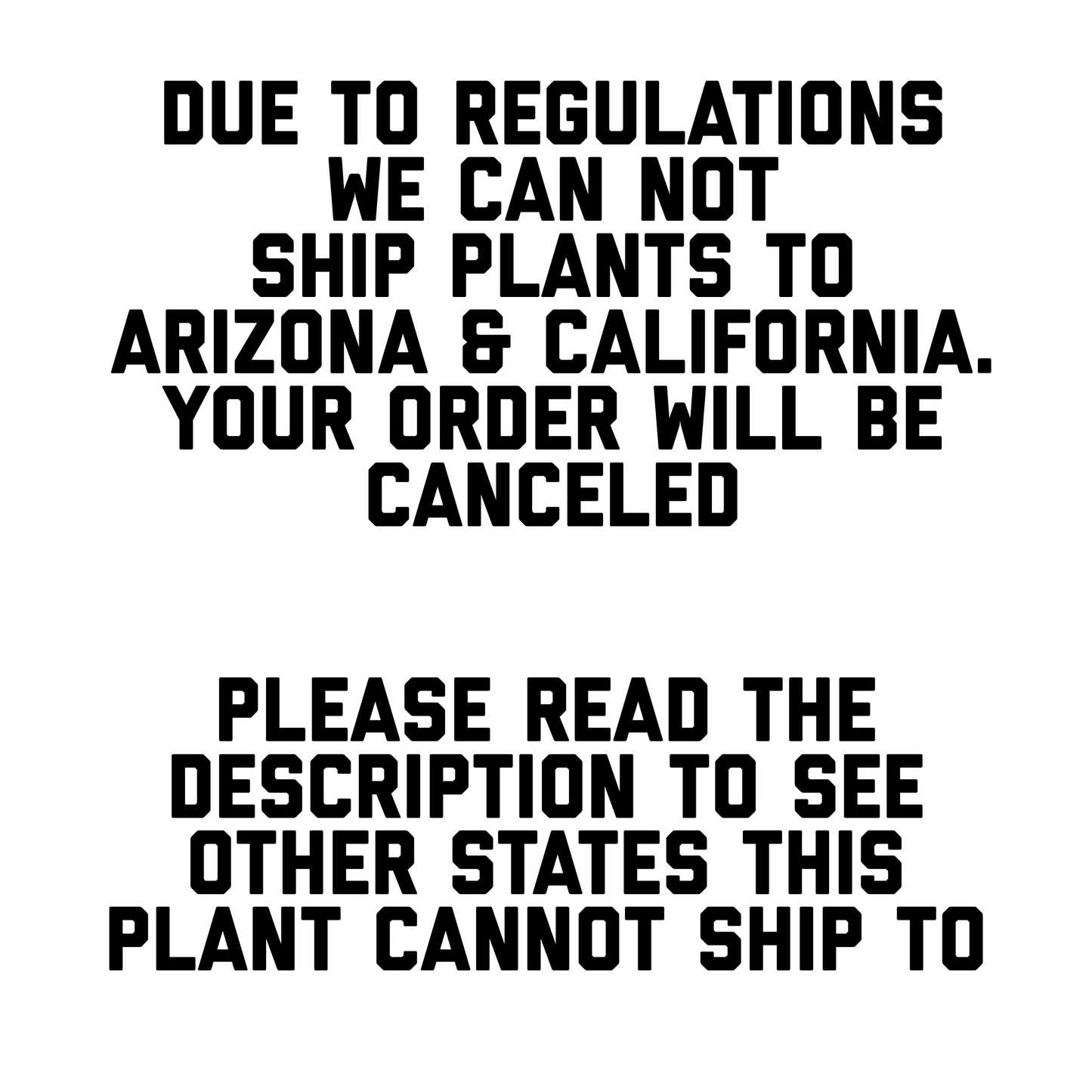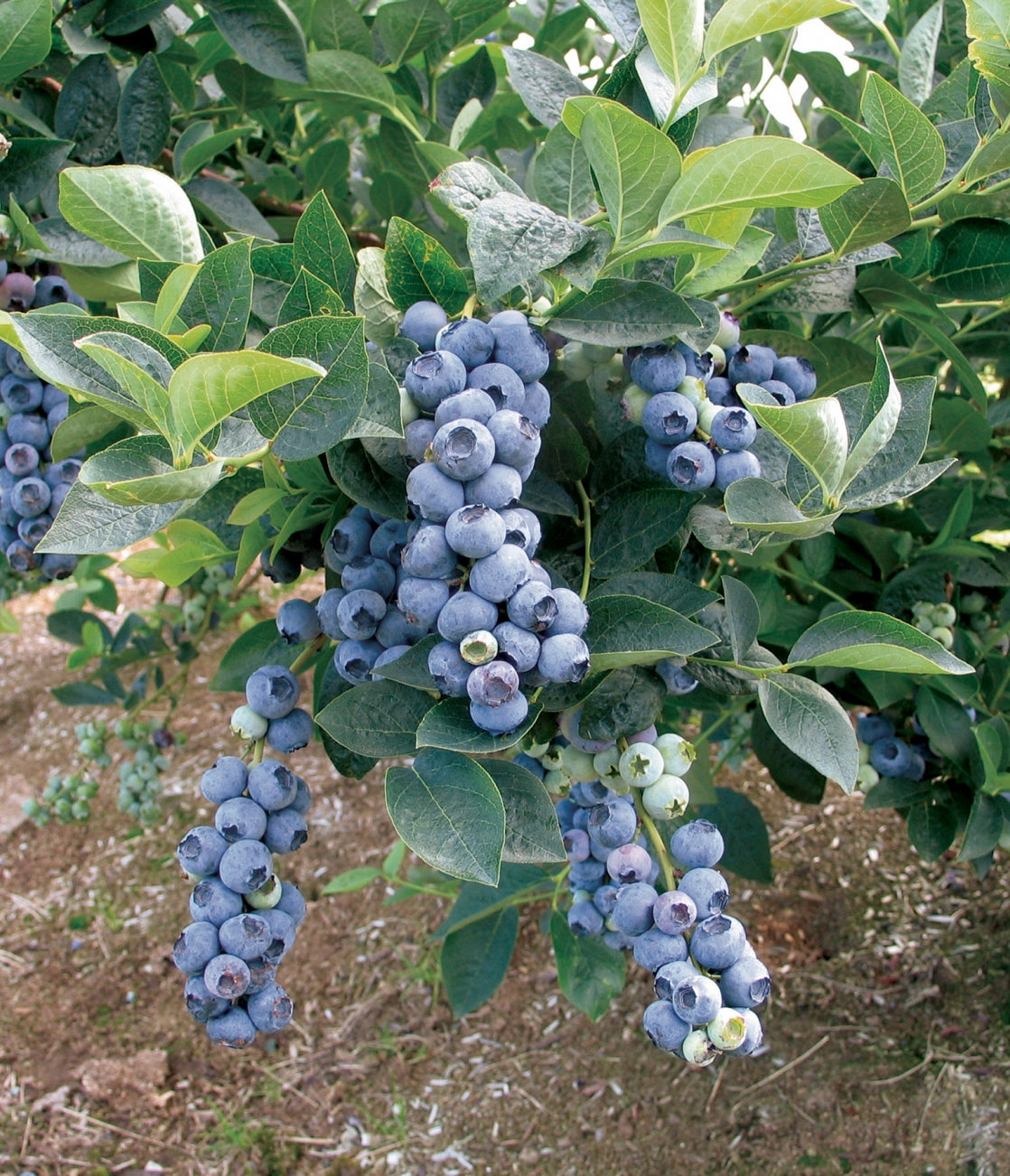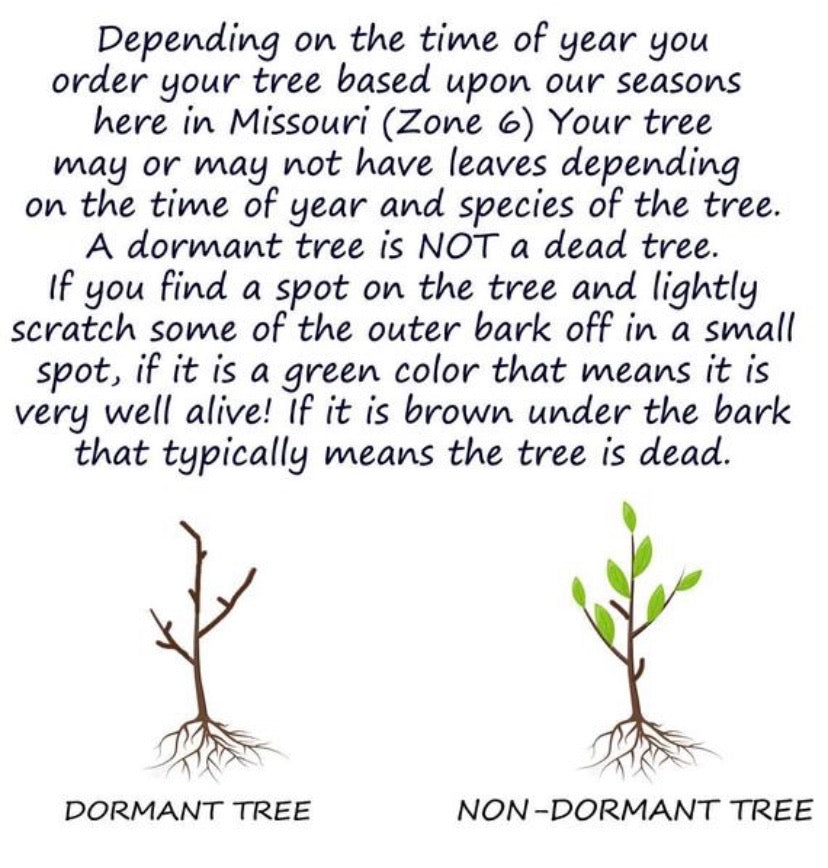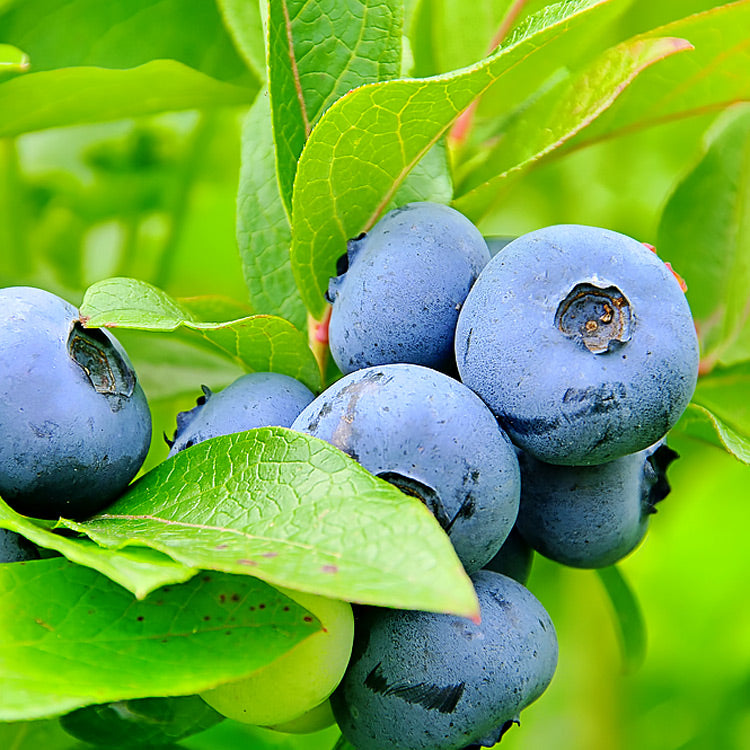 What Grow Zone Are You In? It Is Very Important To Know Your Grow Zone Before You Plant Anything In The Ground. If The Plant Cannot Tolerate Your Grow Zone, It Will Not Live.
Great
Got our healthy little blueberry plants. All three are doing good. These plants are hard to come by anywhere local so happy to find some. Excited to see the fruit from them.
Thank you very much! We appreciate you! Thank you for supporting our small family business!
-The Weaver Family
Healthy blueberry
Arrived today. Healthy little blueberry plant. Thank you!
excellent service and plant quality
very beautiful little blue berry plant arrived, I did order a small size one here, but it is very healthy and has nice new white roots starting already for this year, I know it will grow well and so far its doing good. I am pleased.