Regular price
Sale price
$9.99 USD
Unit price
per
Sale
Sold out
 Yellow Potentilla (Potentilla fruticosa) is a compact, deciduous shrub that belongs to the rose family. It is also commonly known as Shrubby Cinquefoil. This hardy plant is known for its profuse yellow flowers that bloom from late spring to fall, providing a cheerful splash of color to any landscape. The small, bright yellow flowers have a simple, five-petaled form and are held above dark green foliage that is divided into five leaflets. Yellow Potentilla is low-maintenance, drought-tolerant, and can thrive in a variety of soil types. It is a popular choice for borders, mass plantings, and rock gardens, and attracts pollinators such as bees and butterflies. With its vibrant flowers and ease of care, Yellow Potentilla is a versatile and charming addition to any garden.

This plant is VERY cold hardy, down to zone 2!
POTENTILLA PLANT INFO 
Name: Yellow Flowering Potentilla
Other Names: Potentilla, Silverweed, Five-Finger, Cinquefoil, Tundra Rose
Grow Zone: 2 - 7
Growth Speed: Moderate
Light Requirements: Likes Full to partial sun
Average Full-Grown Height: 3' ft
Average Full-Grown Width: 3' ft
Deciduous (loses Leaves) Or Evergreen (Holds Foliage All Year): Deciduous
Average Lifespan: 15+ Years
ESTIMATED SIZE
Sizing can vary, but the average height of the plant according to the pot size they are growing in is below. A larger pot size does not always prove a much taller plant, but you will have a larger root system.
Quart Pot — Up To 6" inches tall
Trade Gallon Pot 
— 6-12" inches tall
---
---
---
View full details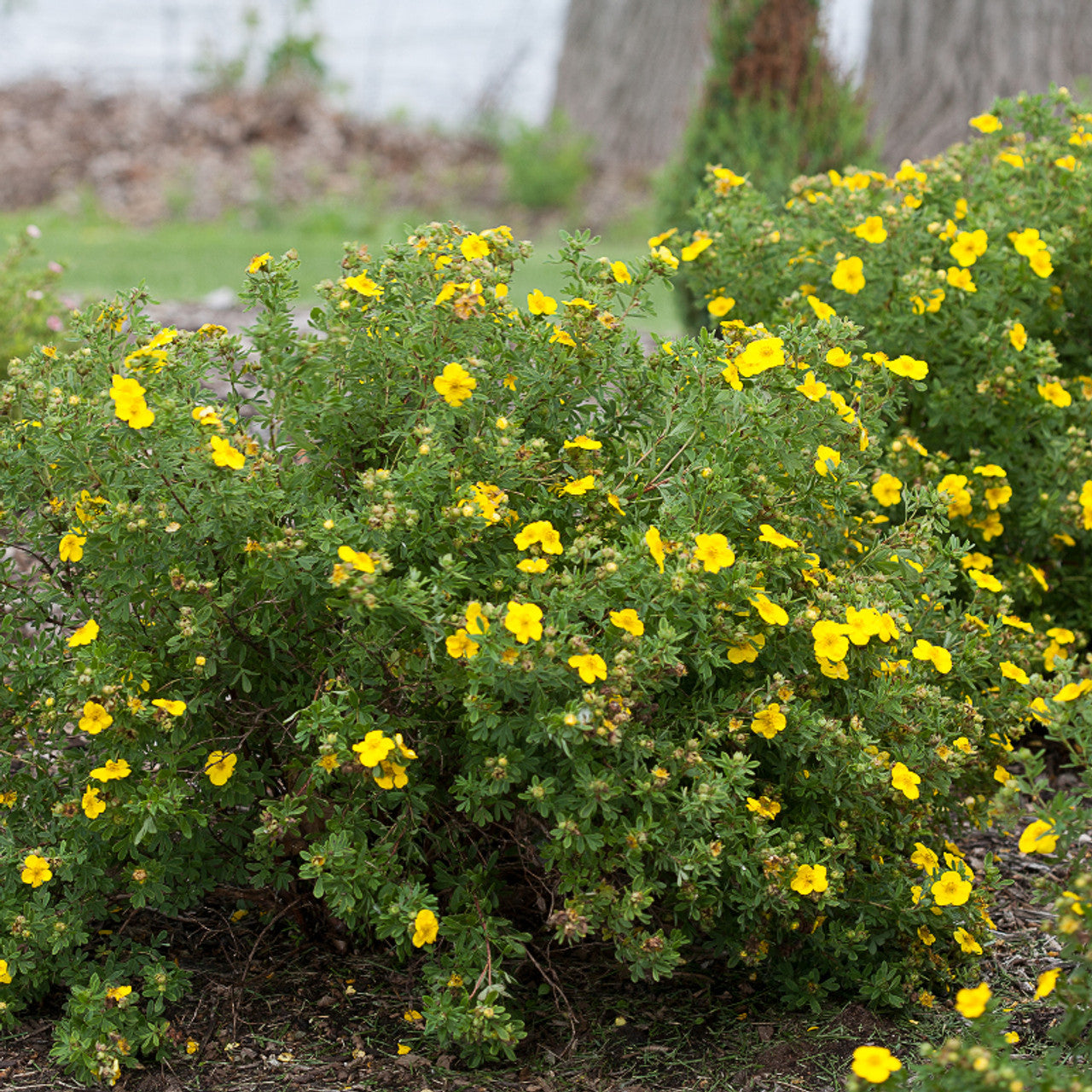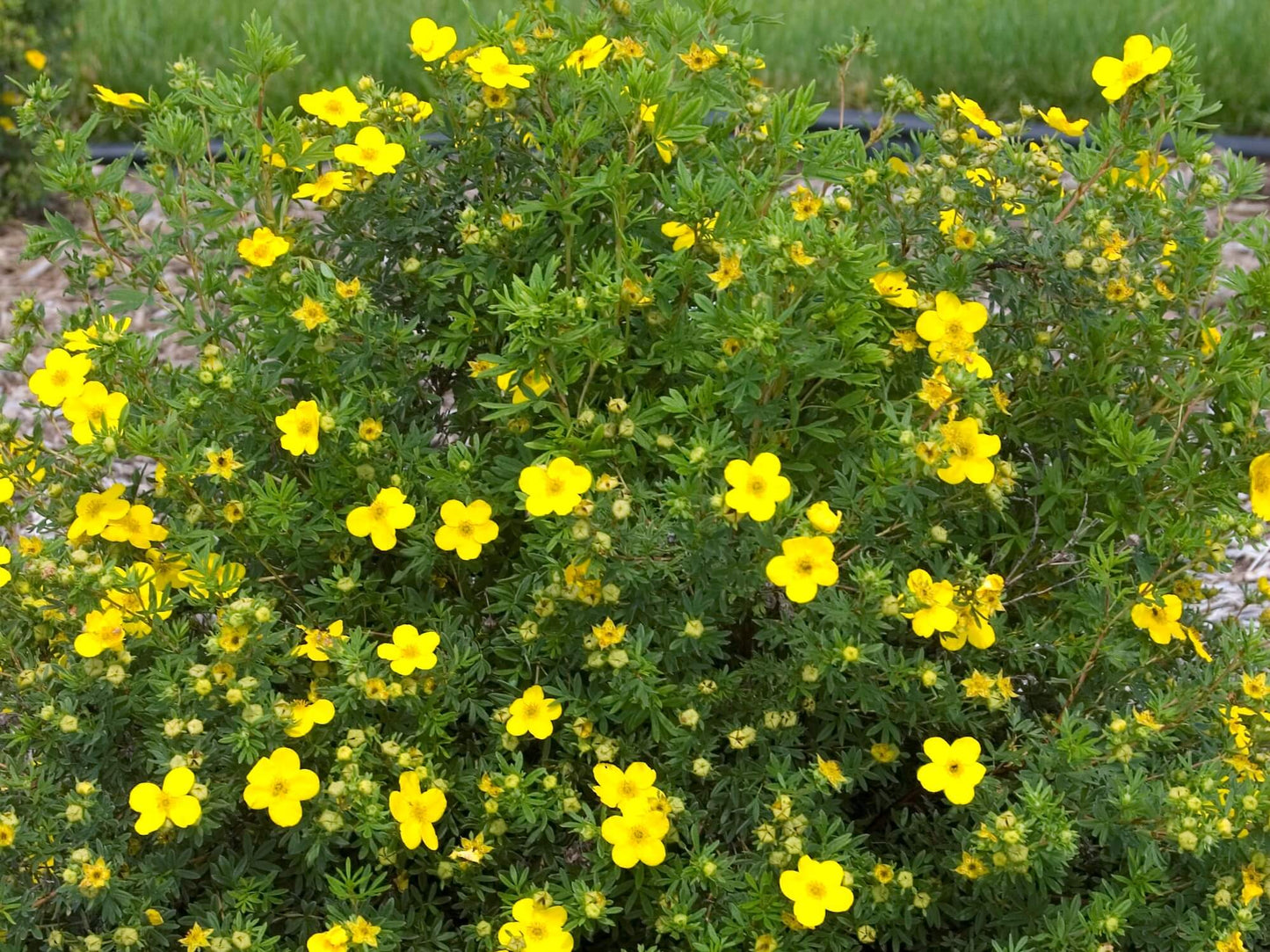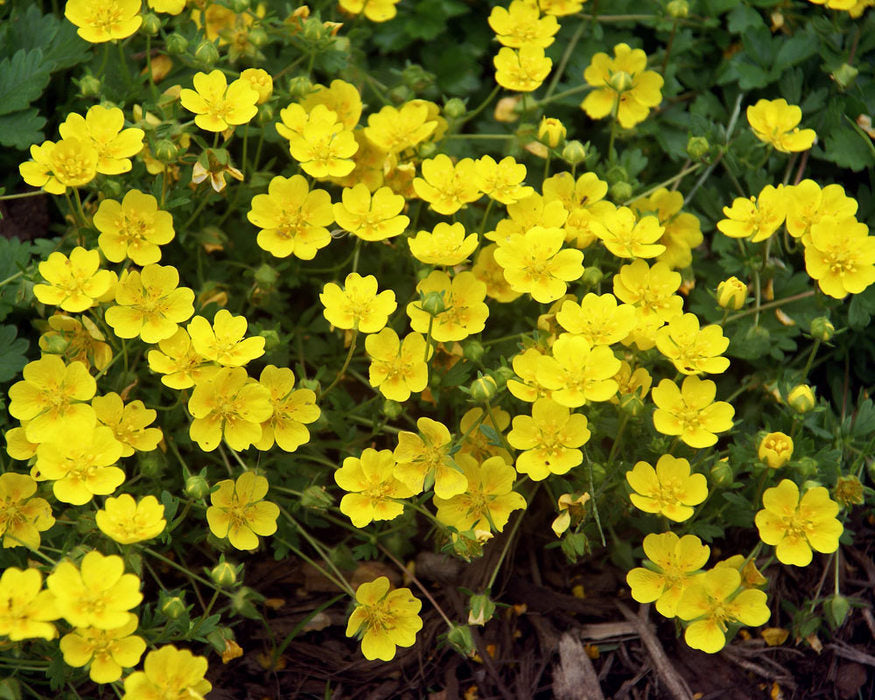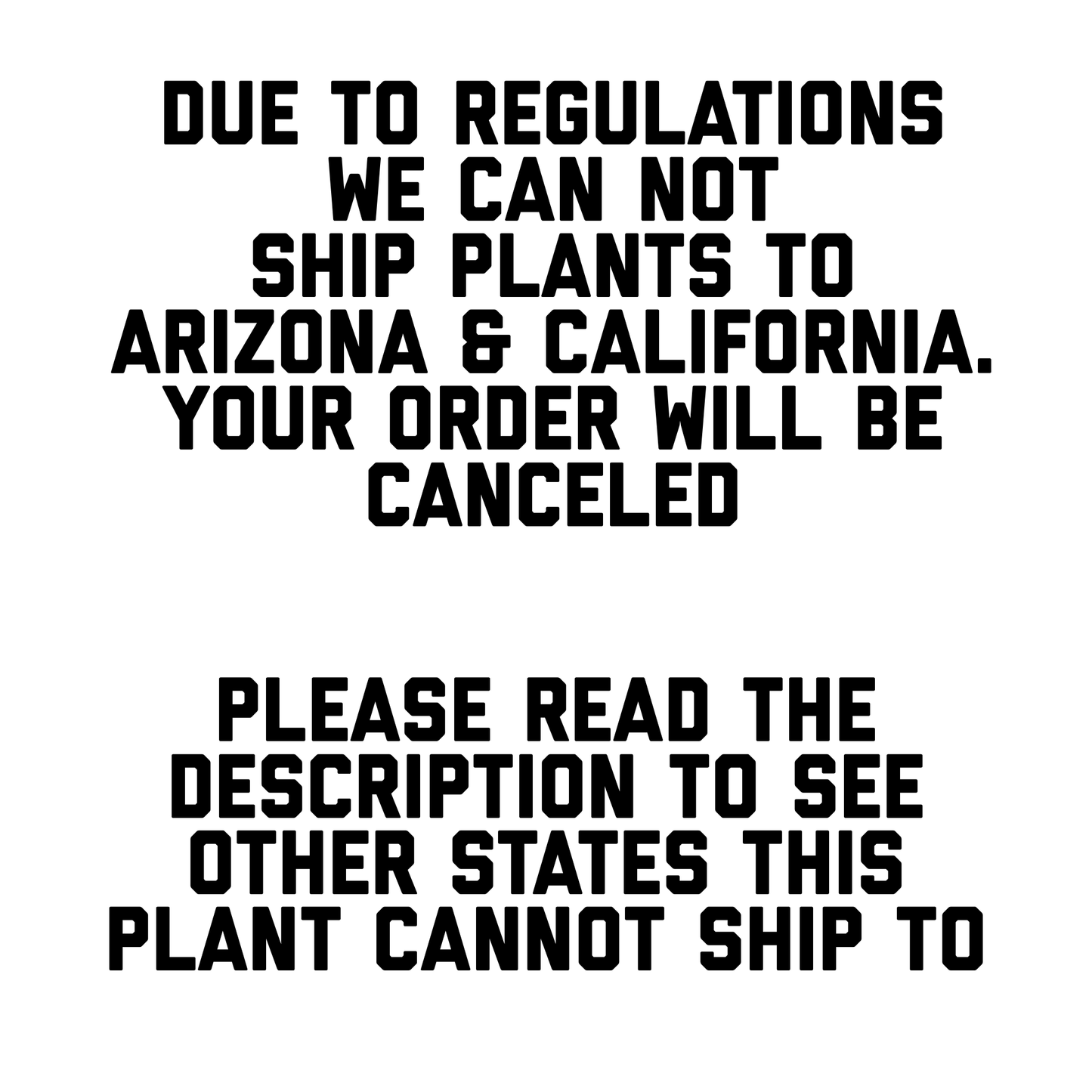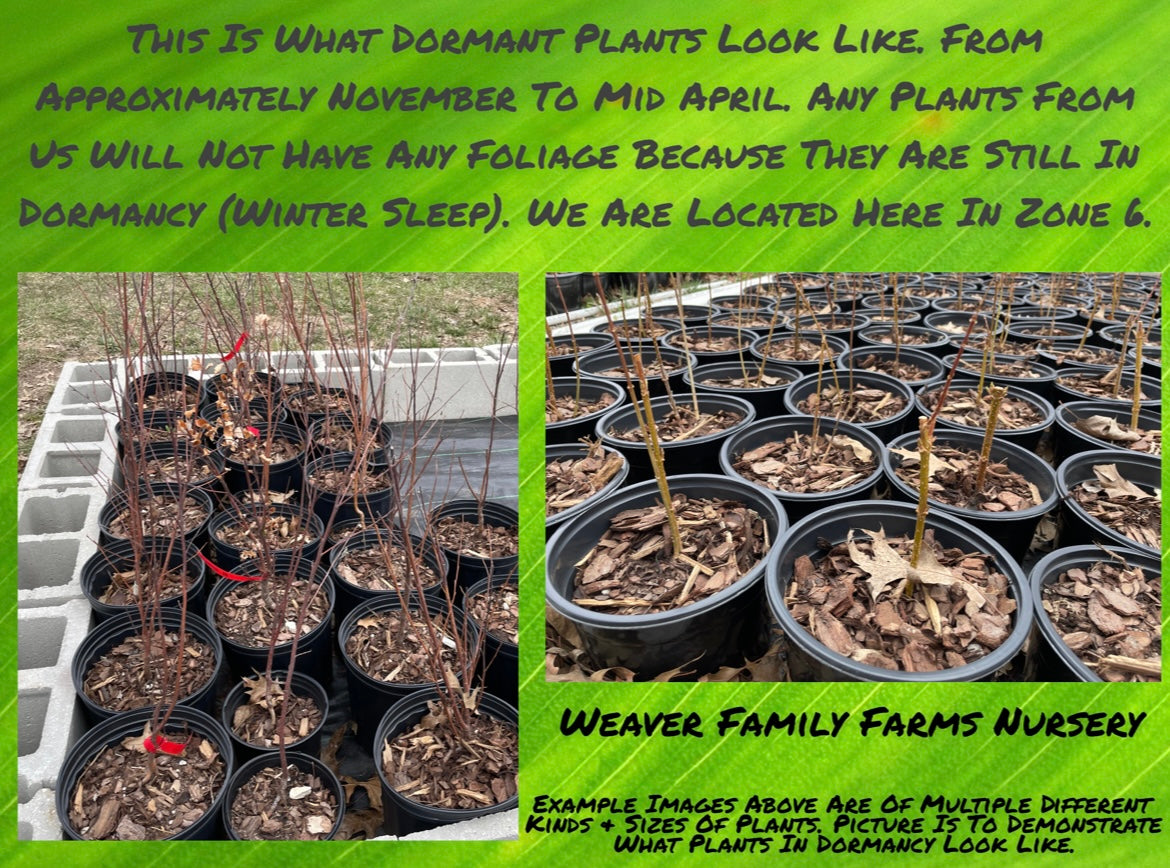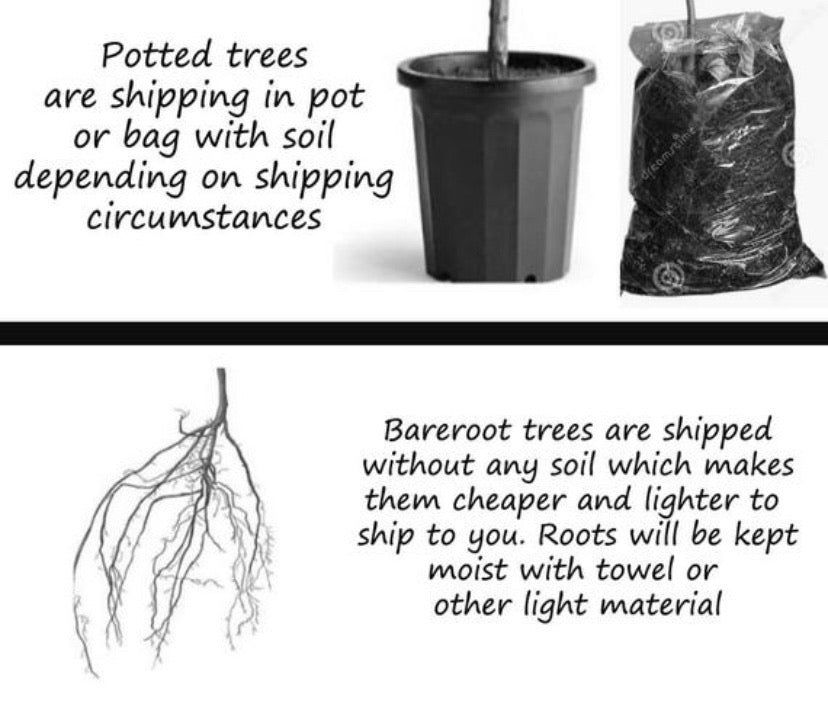 Potentilla yellow flowering plant
The Potentilla Yellow Shrub is a fantastic addition to my garden. It's low-maintenance and the yellow blooms really brighten up the space. Plus, it's super hardy, even in cold weather.
Recommend highly
Easy ordering, good and extended service and although plants were small, I didn't mind at all. Very healthy and good good root systems. Arrived well watered and plants were completely in fine shape. Thanks for the whole transaction guys!!!