Regular price
Sale price
$21.99 USD
Unit price
per
Sale
Sold out
 Triple Crown Blackberry is one of the best-named blackberry varieties that exist! The Triple Crown Blackberry plant is thornless and is very hardy down to zone 5 and has good disease resistance and offers very large delicious berries. It is named triple crown for three special reasons - flavor, productivity, and vigor. The thornless blackberry ripens from July through August. If you enjoy eating yummy blackberries, but would like to avoid the high costs, but would like to try growing your own and not have to deal with any thorns - the triple crown blackberry is the plant for you! These are self-fruitful, so you do not need to do anything extra for pollination. They prefer to be grown in full sun. In the first year, the cane is called a "primocane" which typically will not bear fruit under normal circumstances. The second-year canes are called "floricanes and they will bear fruit, and then die. You can cut away the floricanes at the end of the season once they have given you fruit. You want to keep most of your first-year growth though, as it will give you fruit next year.
TRIPLE CROWN BLACKBERRY PLANT INFO 
Name: Blackberry "Triple Crown"
Other Names: Rubus subg. Rubus, Triple Crown Blackberry
Grow Zone: 5 to 9
Growth Speed: Fast
Light Requirements: Likes Full Sun
Average Full Grown Height: 4'
Average Full Grown Width: 4' (will continue to spread new plants endlessly if you allow)
Deciduous (loses Leaves) Or Evergreen (Holds Foliage All Year): Deciduous
Average Lifespan: 40 years
ESTIMATED SIZE
Sizing can vary, but the average height of the plant according to the pot size they are growing in is below. For plants such as blackberries, most of the focus will be on the root ball size of the plant, since blackberries grow so incredibly fast, top growth really is not important to have immediately although they should typically be at least some.
Trade Gallon Pot 
— up to 18" inches tall
Shipping

All of our trees ship Bareroot which means they will ship with no soil and no pot. This allows the plants to have a safer trip through the mail as well as to cut down on shipping costs majorly. The roots will be carefully removed from the pot they are growing in, and then wrapped in moist material with the roots sealed up to keep them moist during transit. 
Shipping Restrictions

To follow your state regulations, we can not ship this plant to California, AZ, AK, HI

Deliveries to WA, UT, ID, NV, MT, ND, and SD MUST be shipped Bareroot.
View full details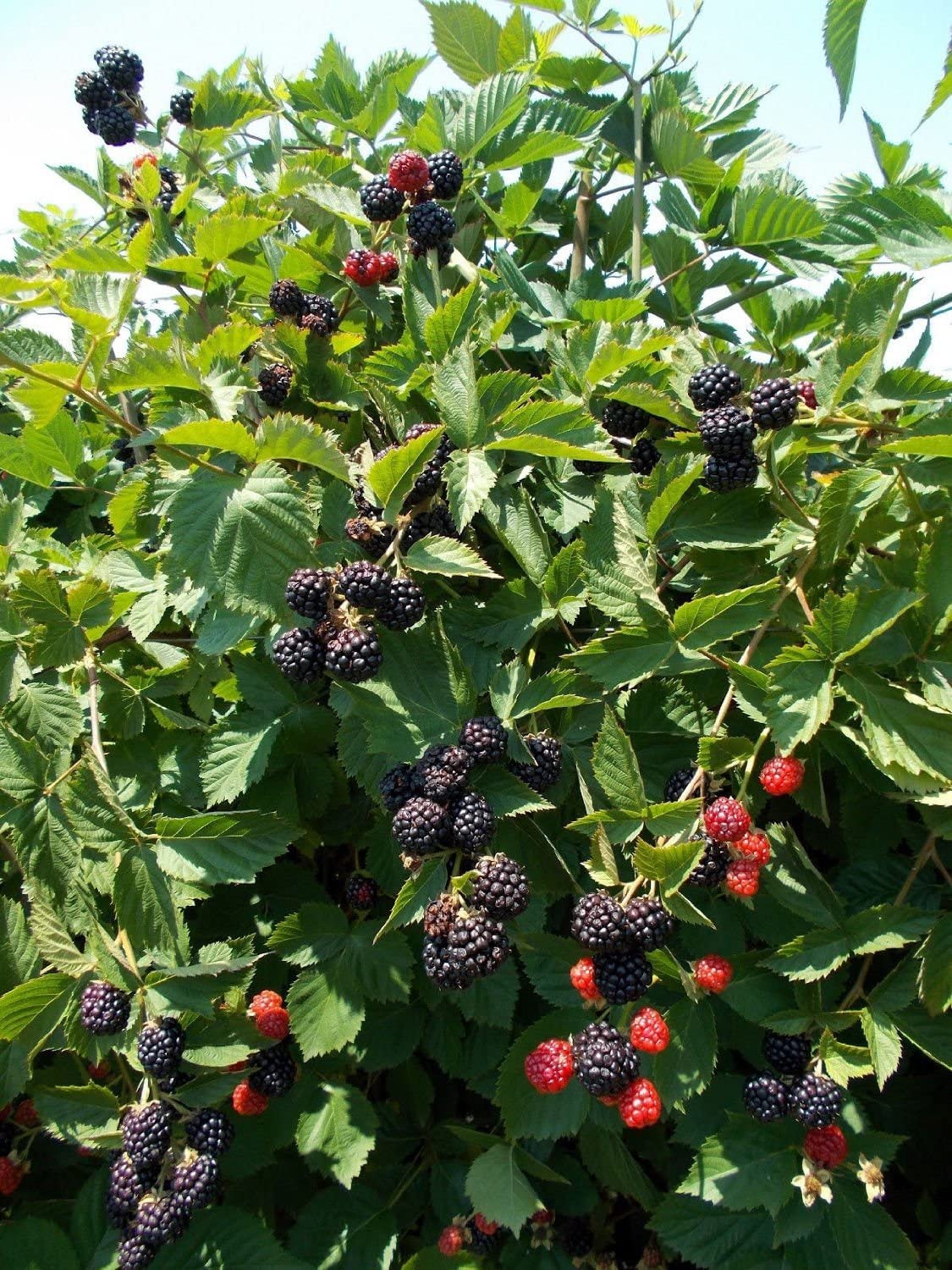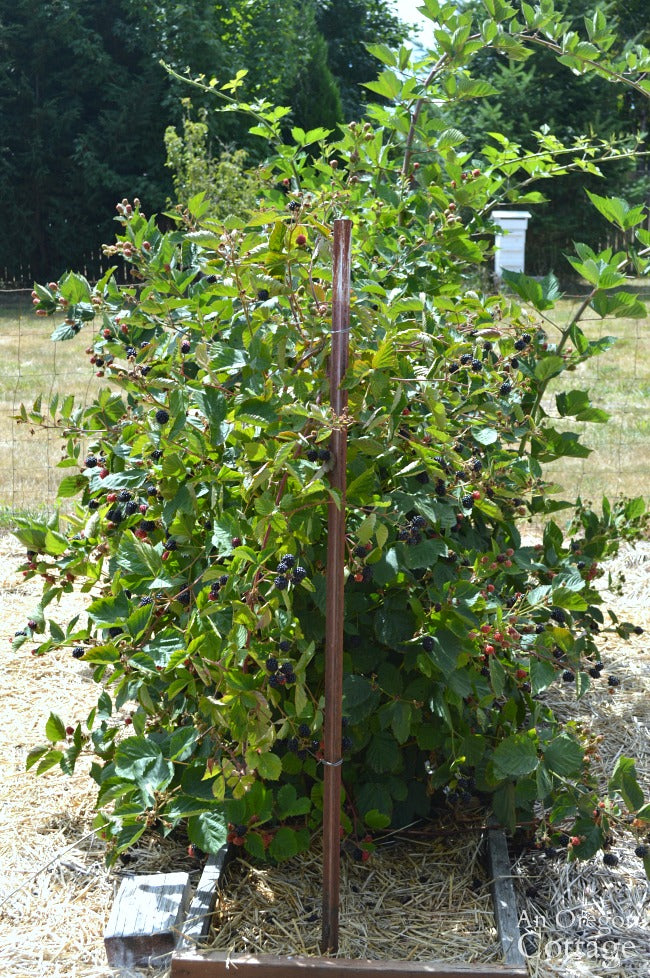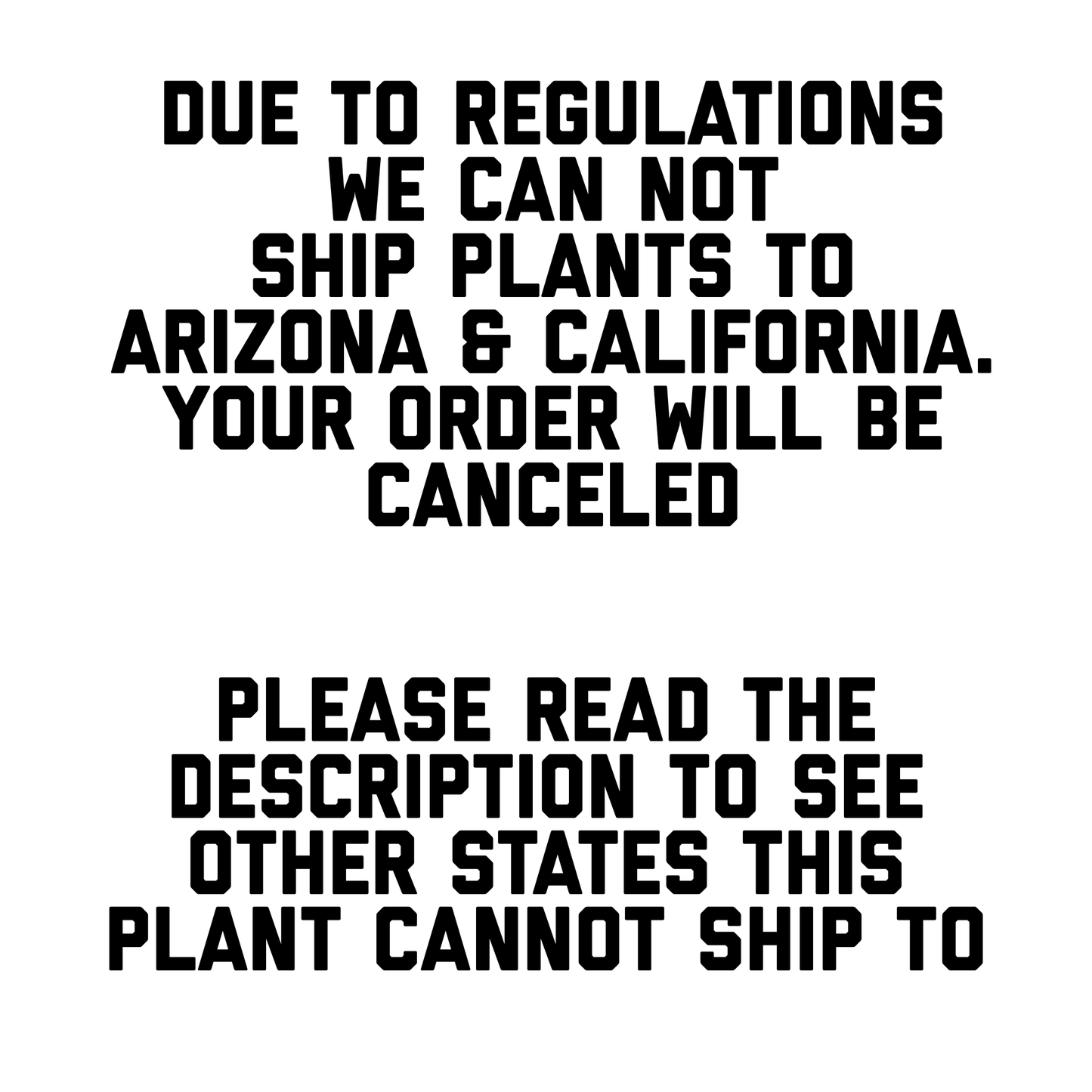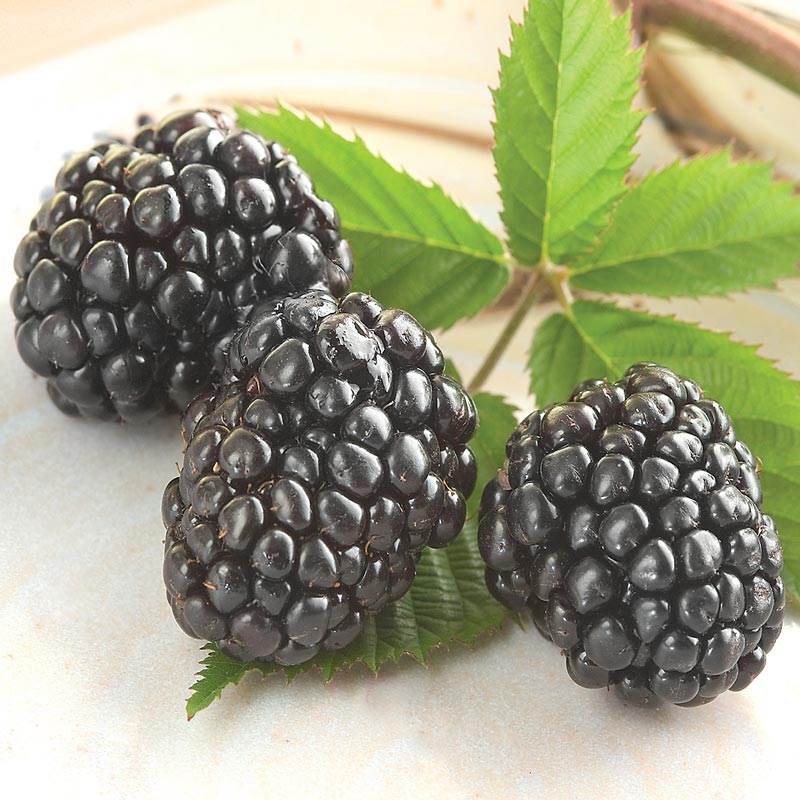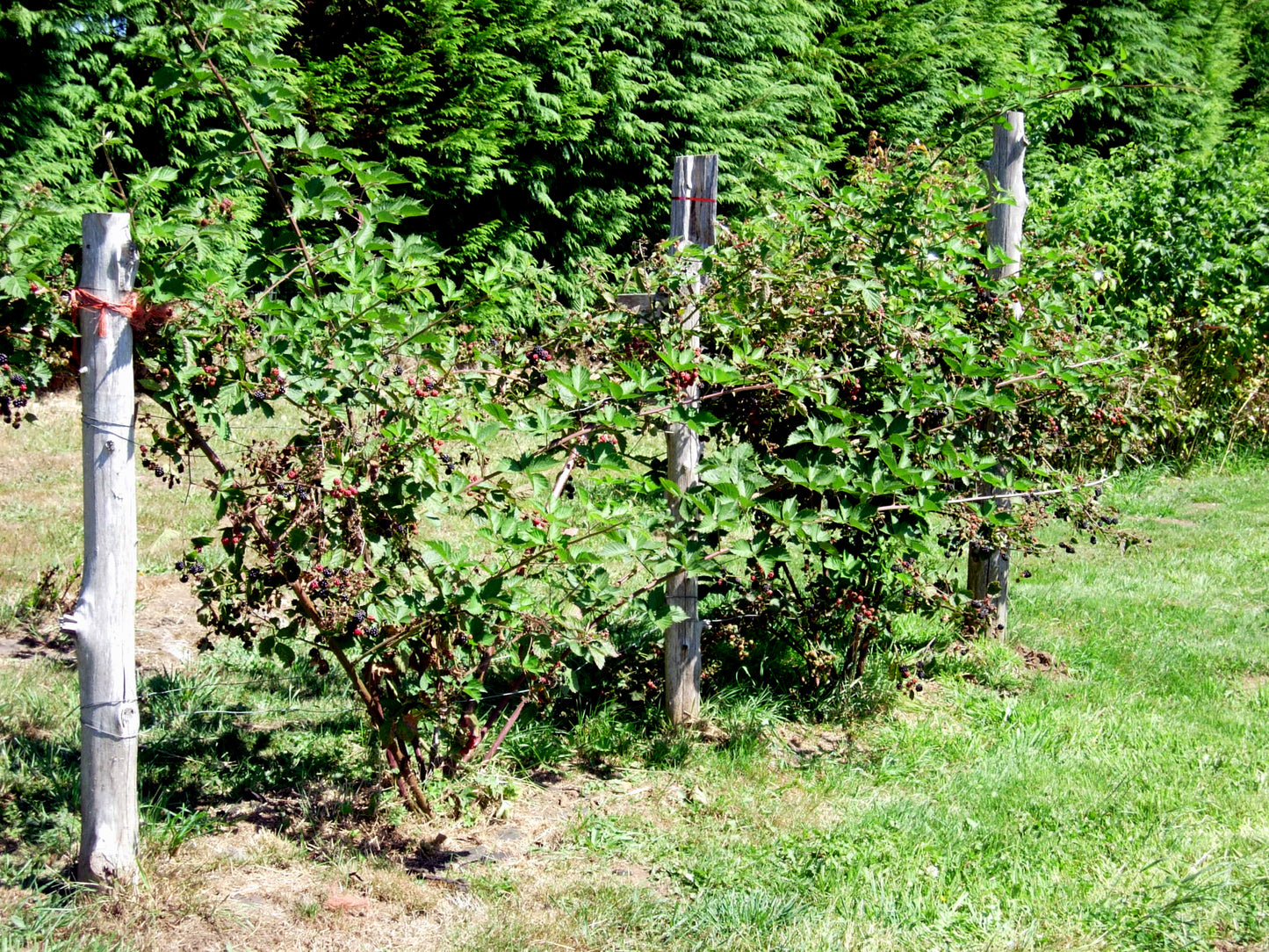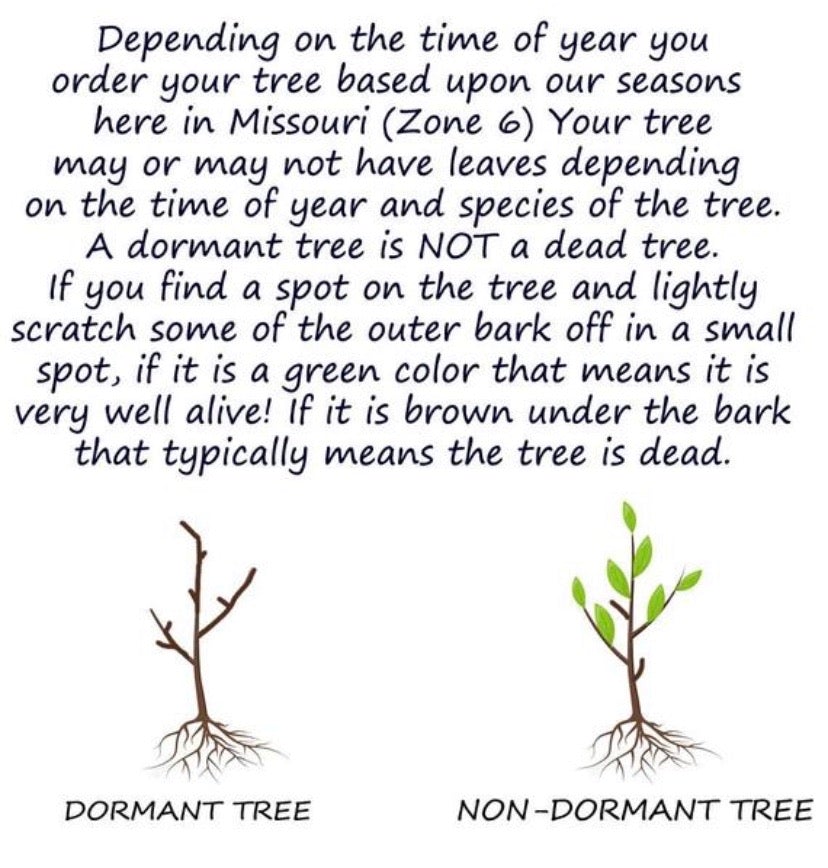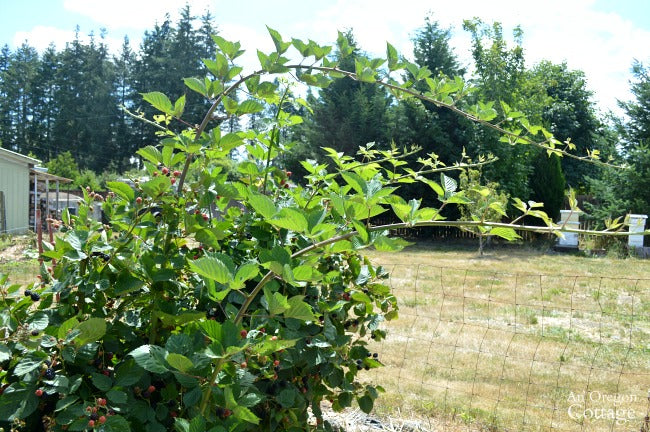 What Grow Zone Are You In? It Is Very Important To Know Your Grow Zone Before You Plant Anything In The Ground. If The Plant Cannot Tolerate Your Grow Zone, It Will Not Live.
triple crown blackberry
was disappointed with the triple crown. not a fan of bare root purchases to begin with. but everything i have from wff has come in packaged nicely and has performed well. the triple crown was tiny and broke off as i was planting
it. i will leave the root in the ground and hope it will come up. i would have given it a one but i like wff and the unusual trees they stock. catalpa tree is on my list. and i will try another blackberry and or raspberry. but wff they need to be about twice as large. wish you a merry Christamas.
Thank you Don for the feedback. These were already into dormancy, so the tops would die back over the winter anyway, as long as you keep those roots alive, they will shoot up in the spring and grow like crazy. Unfortunately, it was the last one we had available, because we do try to send the biggest one available at the time. I'm sorry for the disappointment with this one. Hope to see you next year during the growing season. Merry Christmas to you too
best blackberry plant
triple crown is still my fav black berry plant. Got ours this week in the mail from you with out sand cherries. thx guys!
Thank you very much! We appreciate your business! Have a great week!
blackberry triple crown
healthy black berry plant. nice roots. fast shipping. very pleased!!
Thank you very much! We appreciate your business and support! Without you, we would not exist!
-The Weaver Family
incredible plants
we have had ours for almost a year now, they have grown so much it's almost unbelievable! Very happy with our triple crown black berry plants we ordered from Weaver family farms nursery
Thank you very much! We appreciate you! Thank you for supporting our small family business!
-The Weaver Family