Regular price
Sale price
$12.99 USD
Unit price
per
Sale
Sold out
Discover the enchanting allure of the "No Count Blues" Iris Flower Plant—a live botanical masterpiece for your garden. Known for its stunning blue blooms and elegant foliage, this iris variety adds a touch of grace and charm to any landscape. With its vibrant colors and captivating fragrance, the "No Count Blues" Iris is a must-have for flower enthusiasts and gardening aficionados alike. Enhance your outdoor space with this living beauty that requires minimal maintenance and brings a burst of vibrant color year after year. Order your "No Count Blues" Iris Flower Plant today and create a captivating garden oasis that will leave everyone in awe.
NO COUNT BLUES IRIS INFO 
Name: "No Count Blues" Iris
Other Names: Tall Bearded Iris
Grow Zone: 3-9
Growth Speed: Moderate To Fast
Light Requirements: Likes Full
Average Full-Grown Height: 3'
Average Full-Grown Width: 3'
Deciduous (loses Leaves) Or Evergreen (Holds Foliage All Year): Partially Evergreen
Average Lifespan: 20 years
ESTIMATED SIZE
Sizing can vary, but the average height of the plant according to the pot size they are growing in is below. A larger pot size does not always prove a much taller plant, but you will have a larger root system.
Quart Pot —  smaller roots
Trade Gallon Pot 
—  larger roots
Shipping

All of our trees ship Bareroot which means they will ship with no soil and no pot. This allows the plants to have a safer trip through the mail as well as to cut down on shipping costs majorly. The roots will be carefully removed from the pot they are growing in, and then wrapped in moist material with the roots sealed up to keep them moist during transit. 
Shipping Restrictions

To follow your state regulations, we can not ship this plant to California, AZ, AK, HI

Deliveries to WA, UT, ID, NV, MT, ND, and SD MUST be shipped Bareroot.
View full details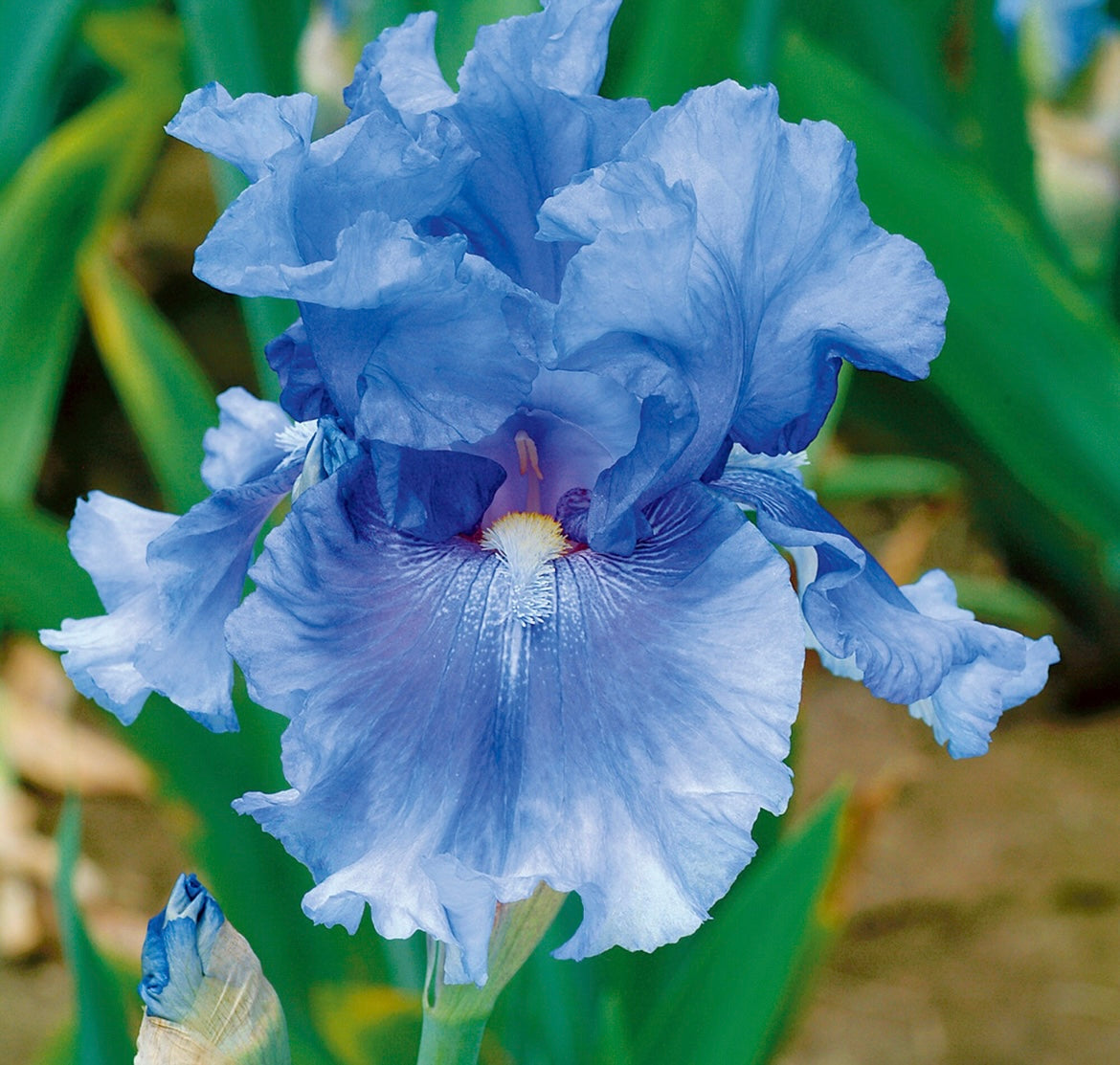 What Grow Zone Are You In? It Is Very Important To Know Your Grow Zone Before You Plant Anything In The Ground. If The Plant Cannot Tolerate Your Grow Zone, It Will Not Live.
iris
I'm absolutely smitten with the Bearded Iris 'No Count Blues' I received from Weaver Family Farms Nursery. The blooms are stunning with their rich blue hues, and they've become the star attraction in my flower bed. They arrived in great condition and have thrived since planting. It's evident that Weaver Family Farms Nursery offers plants of exceptional quality. Can't wait for them to bloom again next season!