Regular price
Sale price
$12.99 USD
Unit price
per
Sale
Sold out
We have 1 in stock
 "Autumn Joy" Pink Sedum is one of the many different types of Sedum. This pink flowering sedum is one of the most popular for many reasons! They can flower for many months in a row starting in summer to fall. The leaves and stems are thick as they are a form of a succulent. These grow fast and they can spread on their own over time! They typically only grow up to 24" tall, so they aren't very tall growing plants. These are considered easy to grow and can survive many conditions once established. You will love this easy-to-grow, Autumn Joy sedum stone crop plant! Hardy Perennial everyone loves! 

Sedums are nearly perfect plants. Quick growing, easy to grow, and look great. They look amazing for up to 6 months of the year. Even the bees and butterflies love sedum!
 SEDUM PLANT INFO
Name: "Autumn Joy" Sedum
Other Names: Pink Flowering Sedum, Stonecrop
Grow Zone: 4 to 9
Growth Speed: Medium
Light Requirements: Likes Full Sun to part shade
Average Full Grown Height: 12" to 24"
Average Full Grown Width: 12" to 24"
Deciduous (loses Leaves) Or Evergreen (Holds Foliage All Year): Deciduous
Average Lifespan: 20+ years
ESTIMATED SIZE
Sizing can vary, and the average height of the plant will vary. Plants (perennials) such as this one grow all new foliage every year so these are not judged on how tall they are when shipped, instead, they are judged solely on how big the roots are based upon the size of the pot they are growing in. The larger the root ball, The bigger the pot means, the larger the plant will be right from the start.
There will not be any flowers growing when you receive your plant, if the plant is flowering during the time of your order, the flowers will be removed so the plant can have the energy to make it through the mail and stay healthy. Some/All Leaves may also be removed for shipping purposes. But no worries, plants like this will grow new leaves as soon as the plant is ready, just take care of it like usual.
Shipping

All of our trees ship Bareroot which means they will ship with no soil and no pot. This allows the plants to have a safer trip through the mail as well as to cut down on shipping costs majorly. The roots will be carefully removed from the pot they are growing in, and then wrapped in moist material with the roots sealed up to keep them moist during transit. 
Shipping Restrictions

To follow your state regulations, we can not ship this plant to California, AZ, AK, HI

Deliveries to WA, UT, ID, NV, MT, ND, and SD MUST be shipped Bareroot.
View full details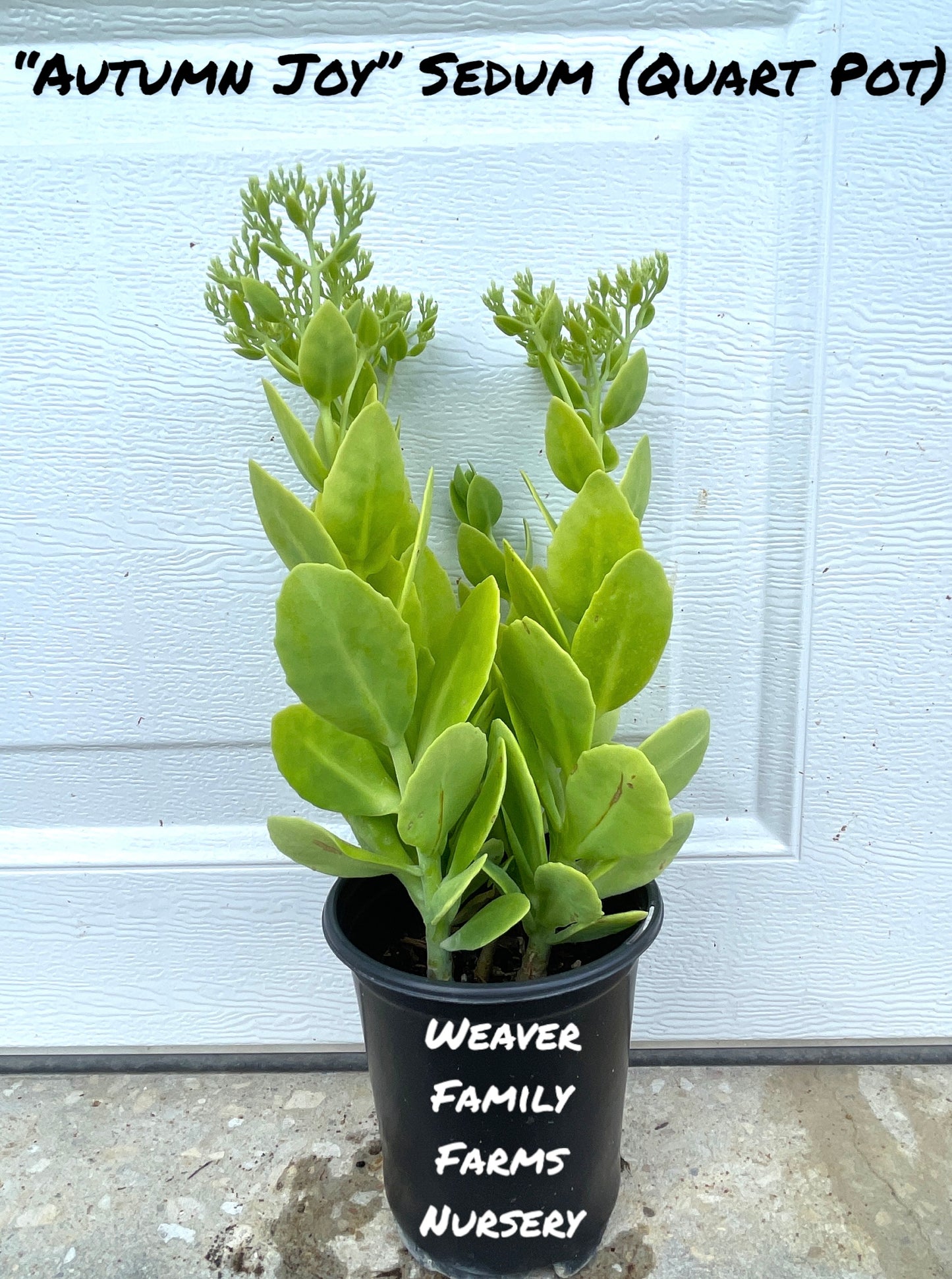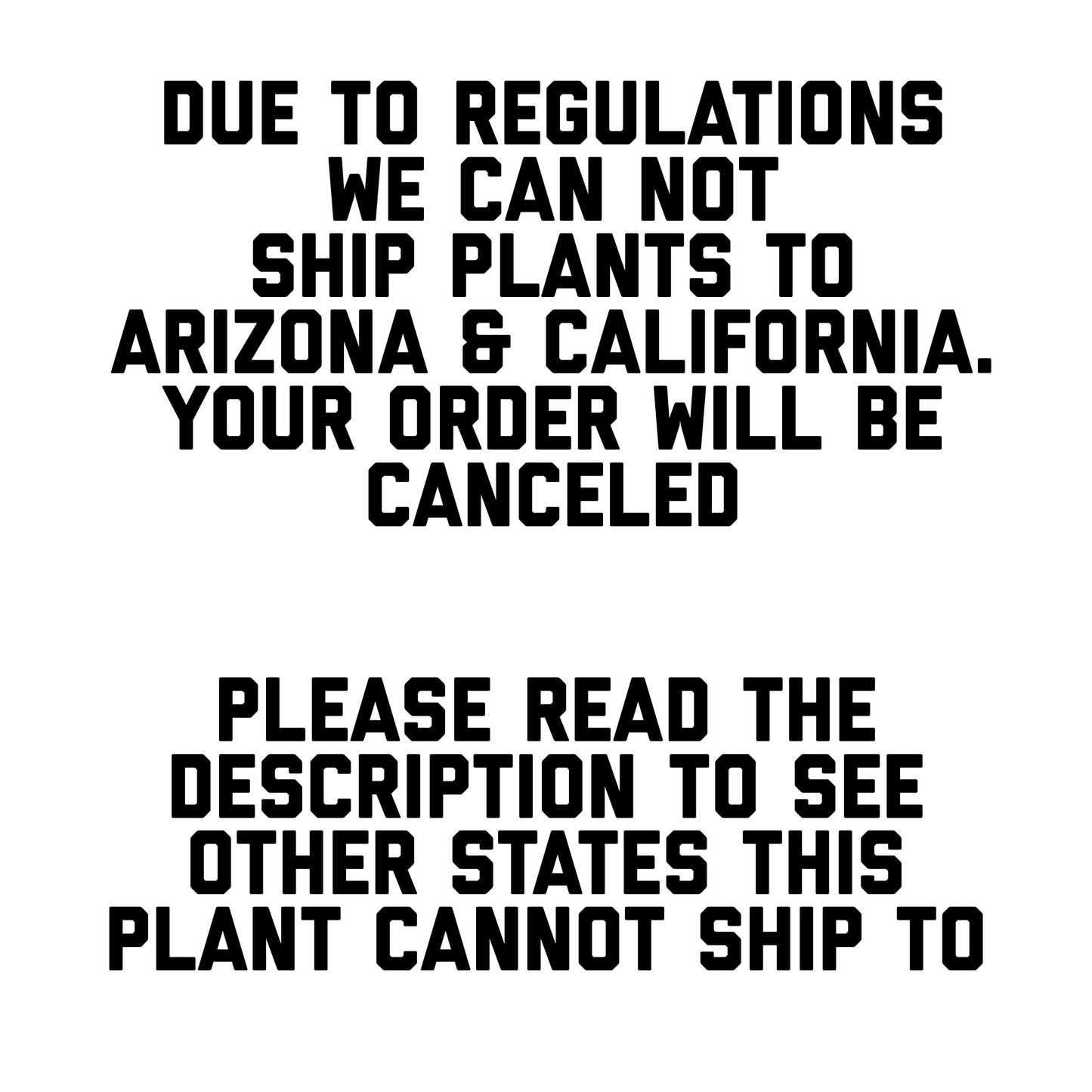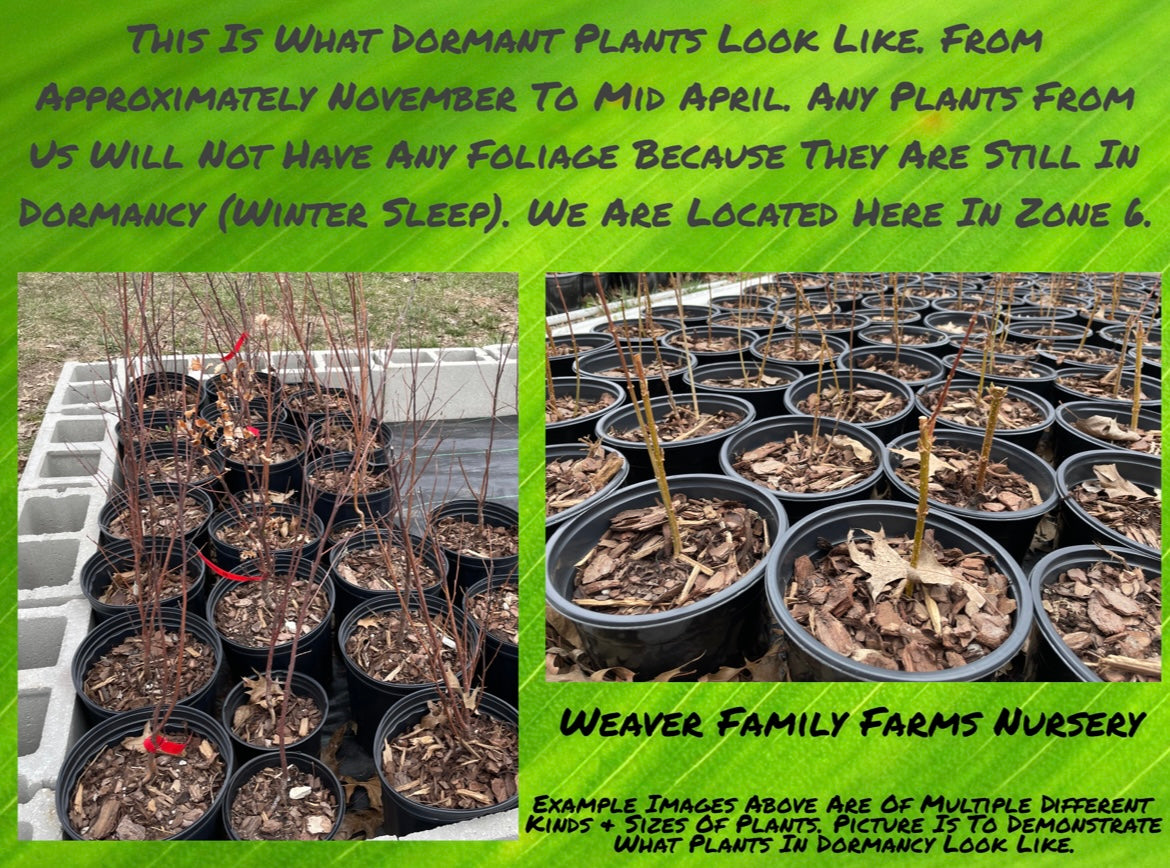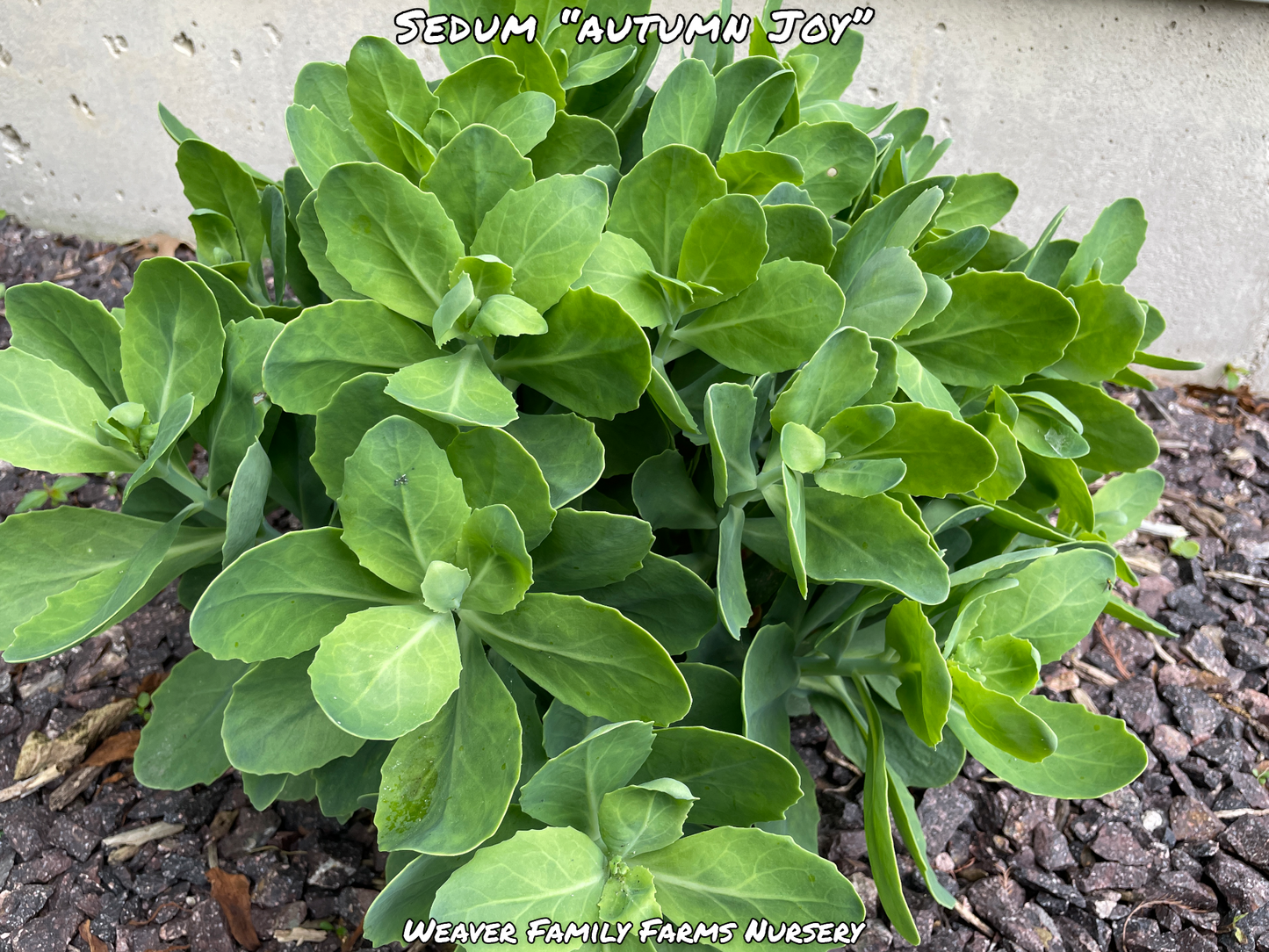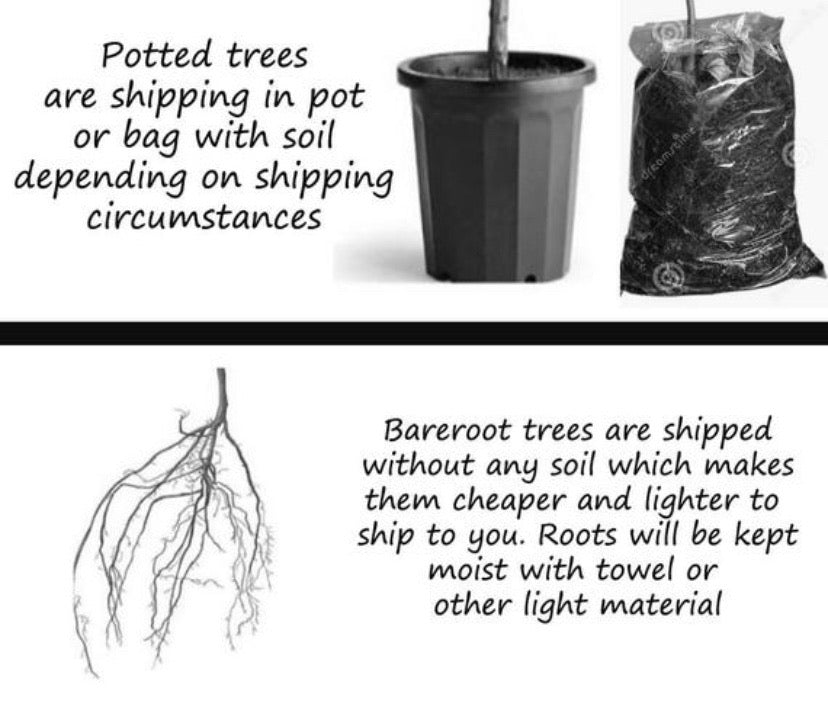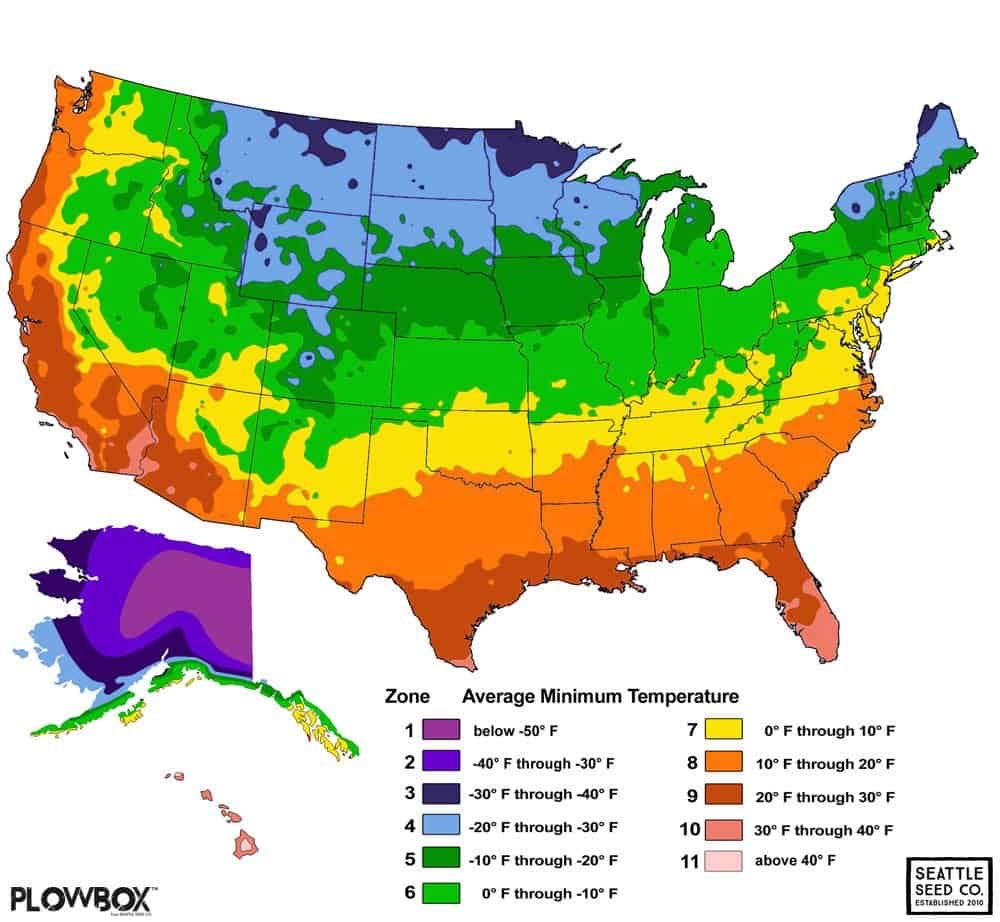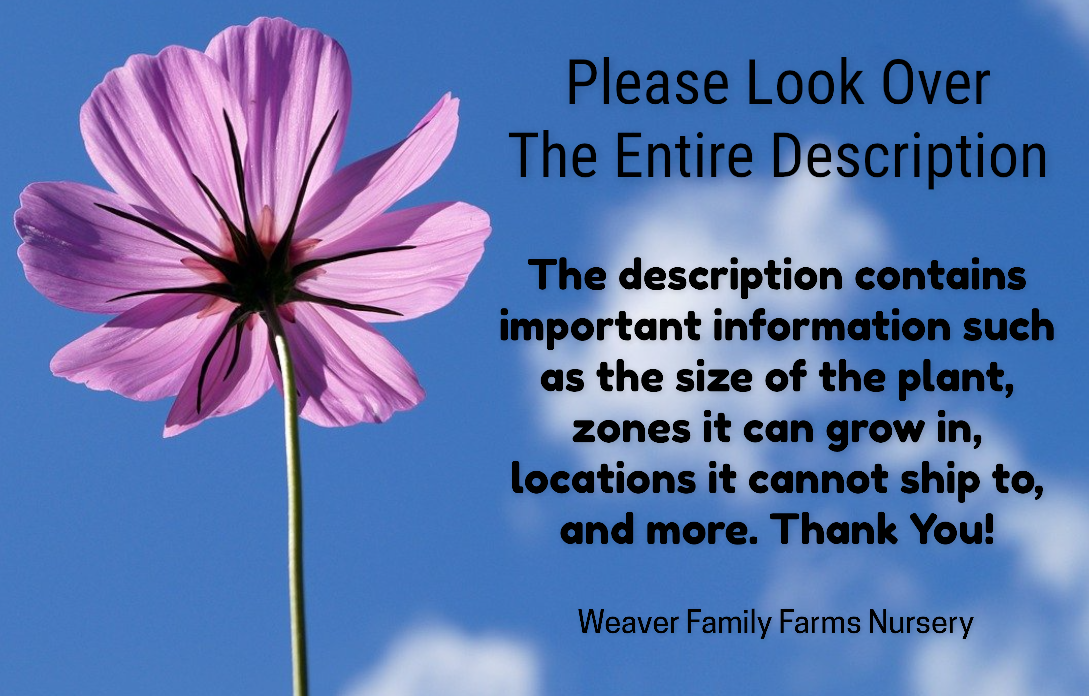 What Grow Zone Are You In? It Is Very Important To Know Your Grow Zone Before You Plant Anything In The Ground. If The Plant Cannot Tolerate Your Grow Zone, It Will Not Live.
Easy to grow
Got ours three months ago and they cause no problem. So easy to grow. Tough little plant!
Y'all gotta know how good these plants arw
Hey y'all, I just had to share my experience with this Autumn Joy Pink Sedum from Weaver Family Farms Nursery. Let me tell you, it's been a blast watching this plant grow and flourish in my garden!
First off, the Autumn Joy Pink Sedum arrived in great condition, packed with care to make sure it was healthy and ready for planting. I planted it in a sunny spot in my garden, and it took off like a rocket! The plant has grown quickly and has developed these gorgeous clusters of pink flowers that are just stunning.
Stone crop
Our two stone crop came. They appear to be in nice shape especially after being in the mail. Nice work raising healthy plants Thanks for offering them at affordable prices for those of us that cannot afford big box store large plant prices always
Got my sedum today in the mail!
Very happy with the price and the quality of this sedum plant! These things are tough and so beautiful when they flower in the fall. I seen an ad on Facebook for this nursery and decided to check it out and order one and I am so happy I did! Healthy sedum happy customer!
Thank you very much! We appreciate you! Thank you for supporting our small family business! God Bless
-Weaver Family Farms Nursery
WeaverFamilyFarmsNursery.com