Regular price
Sale price
$19.99 USD
Unit price
per
Sale
Sold out
We have 2 in stock
 The Silver Maple Tree is a Very fast-growing tree. The silver maple is probably one of the most used trees in the landscape and in yards all over the United States. The main reasons are due to how quickly they grow, in fact, one of the fastest-growing trees has a pretty long lifespan. The main downfall with a silver maple is they can be weakly wooded so you want to make sure to not plant them near houses in case of storm damage to the tree. The silver maple can grow up to 4' or more in a single year under optimal conditions!  Leaves are green on top and silvery-white on the underside, shimmering and dancing in the breeze. Tolerates a wide range of soil conditions. Because of a vigorous root system, plant 10' or more from sidewalks, drives, foundations, and sewer lines. Grows to 50' to 80' with spread 2/3 of height to wider than the tree is tall. This is known as one of the fastest-growing trees and it can get pretty large, making a great shade tree quickly. The silver maple is also considered one of the easiest trees to grow and once established is hard to kill. The silver maple makes a great shade tree when you need a shade tree as quickly as possible, just not near buildings or structures. 
SILVER MAPLE TREE INFO
Name: Silver Maple Tree
Other Names: Acer saccharinum
Grow Zone: 3 to 9
Growth Speed: Fast
Light Requirements: Likes Full Sun
Average Full Grown Height: 50' to 80'
Average Full Grown Width: 35' to 50'
Deciduous (loses Leaves) Or Evergreen (Holds Foliage All Year): Deciduous
Average Lifespan: 130 years
Sizing can vary, but the average height of the plant according to the pot size they are growing in is below. A larger pot size does not always prove a much taller plant, but you will have a larger root system.
Trade Gallon Pot — 12-24" inches tall
Two Gallon Pot 
— 24-48" inches tall
Shipping

All of our trees ship Bareroot which means they will ship with no soil and no pot. This allows the plants to have a safer trip through the mail as well as to cut down on shipping costs majorly. The roots will be carefully removed from the pot they are growing in, and then wrapped in moist material with the roots sealed up to keep them moist during transit. 
Shipping Restrictions

To follow your state regulations, we can not ship this plant to California, AZ, AK, HI

Deliveries to WA, UT, ID, NV, MT, ND, and SD MUST be shipped Bareroot.
View full details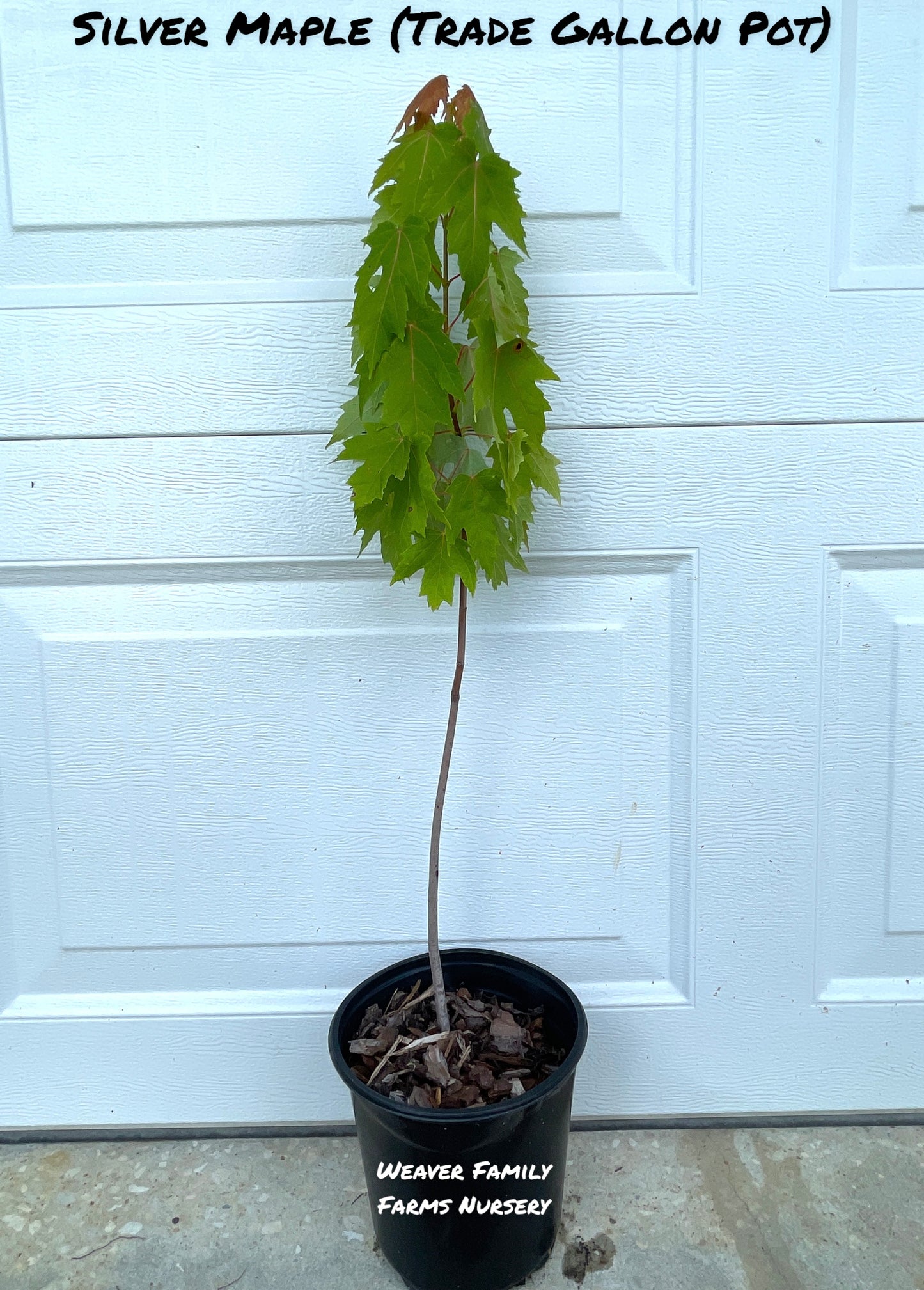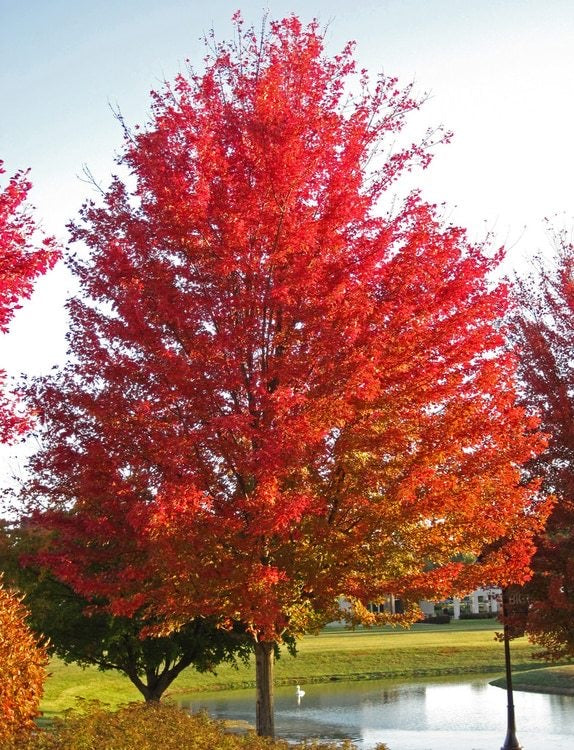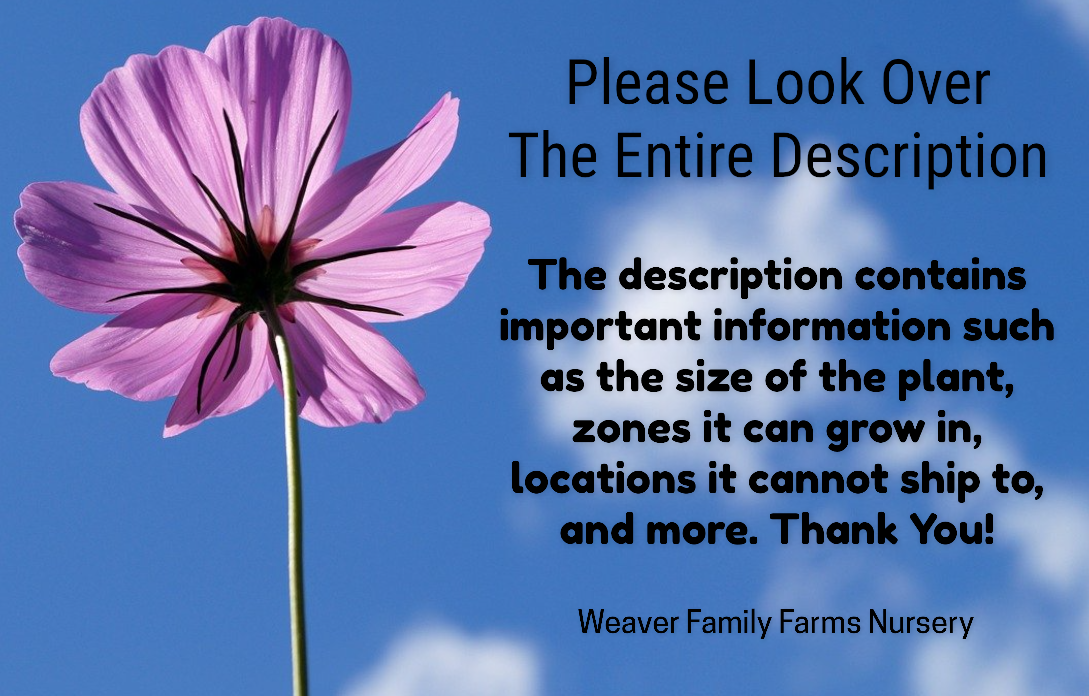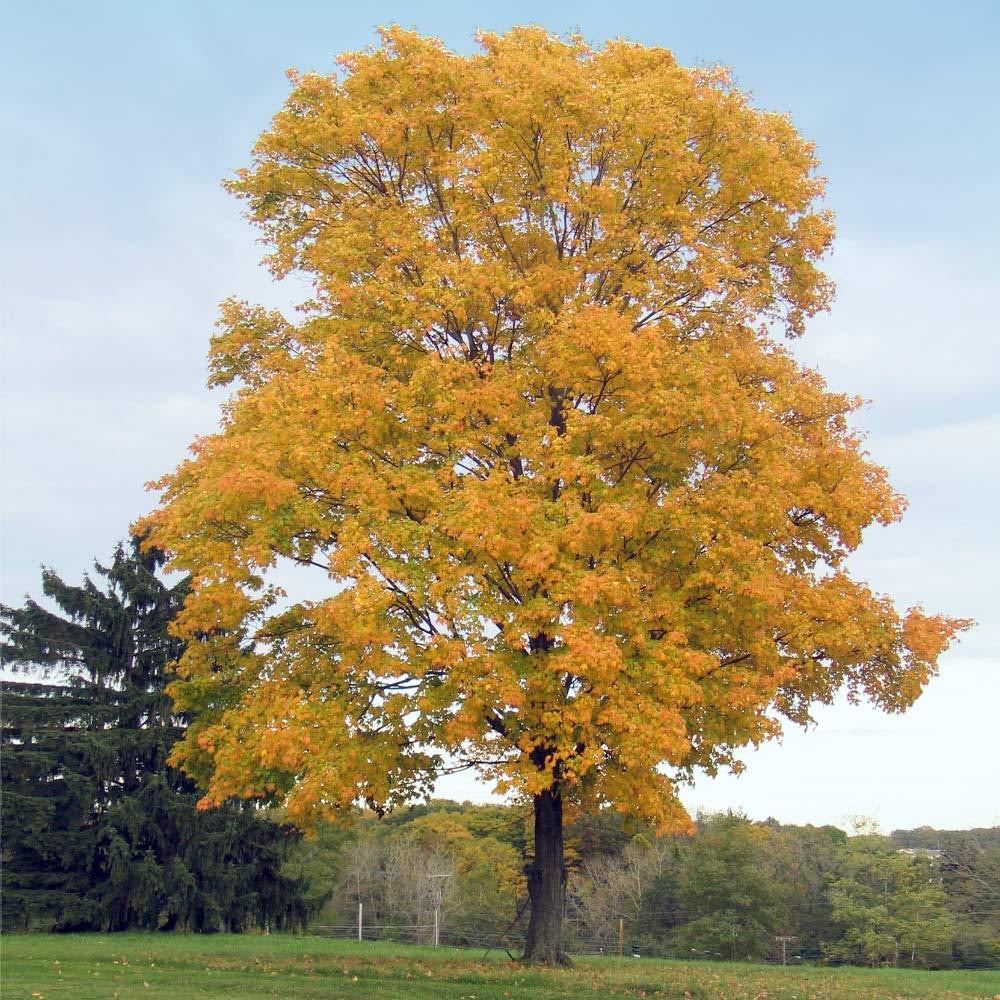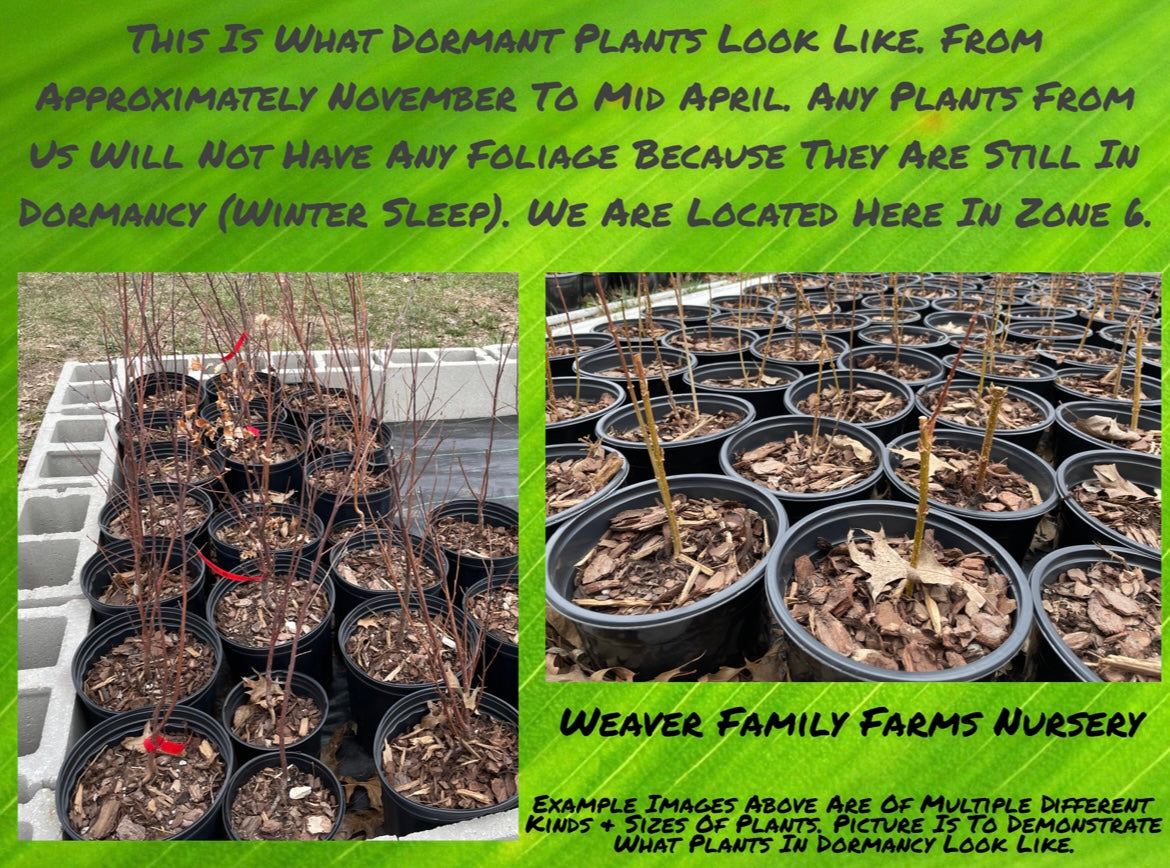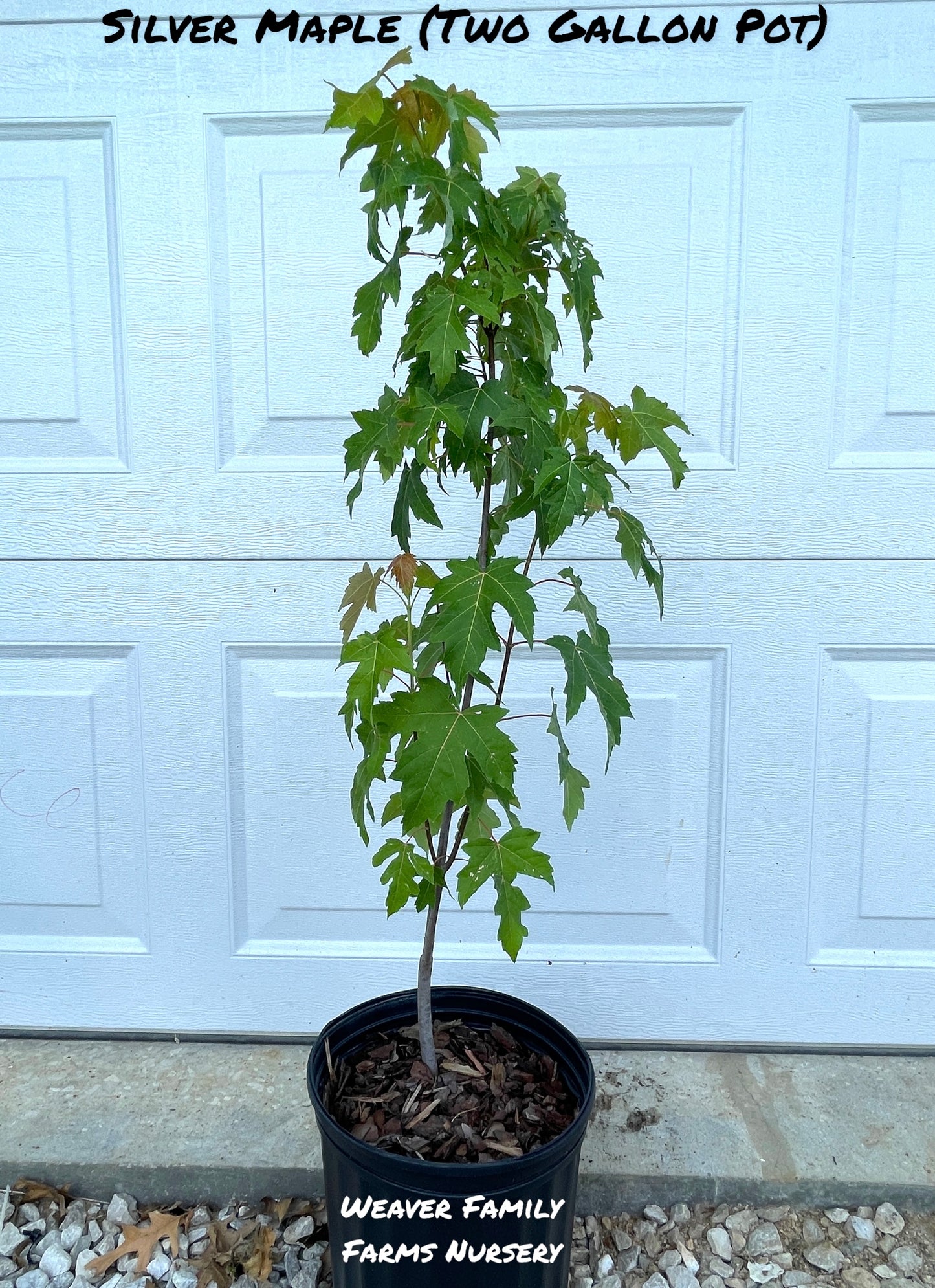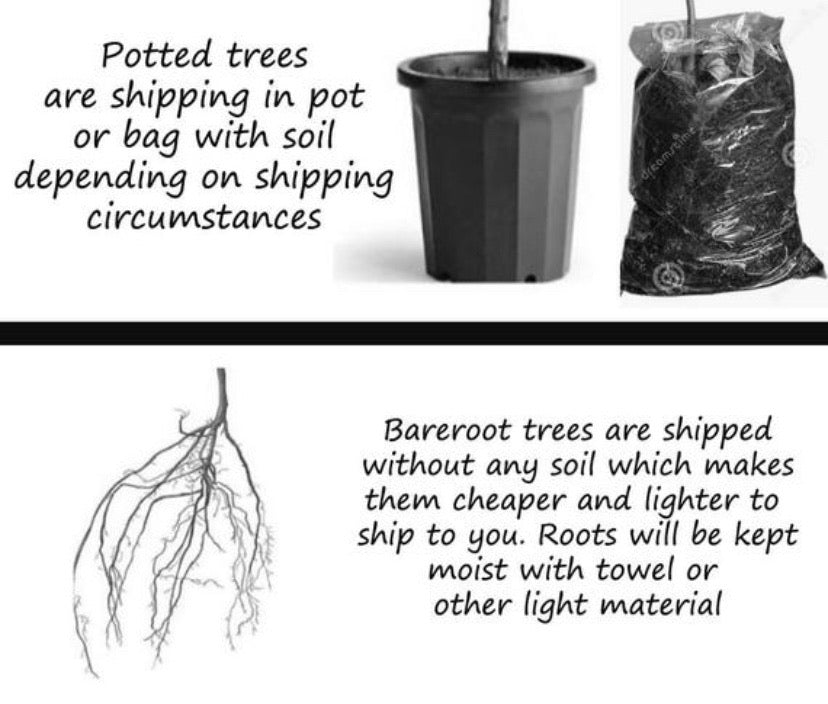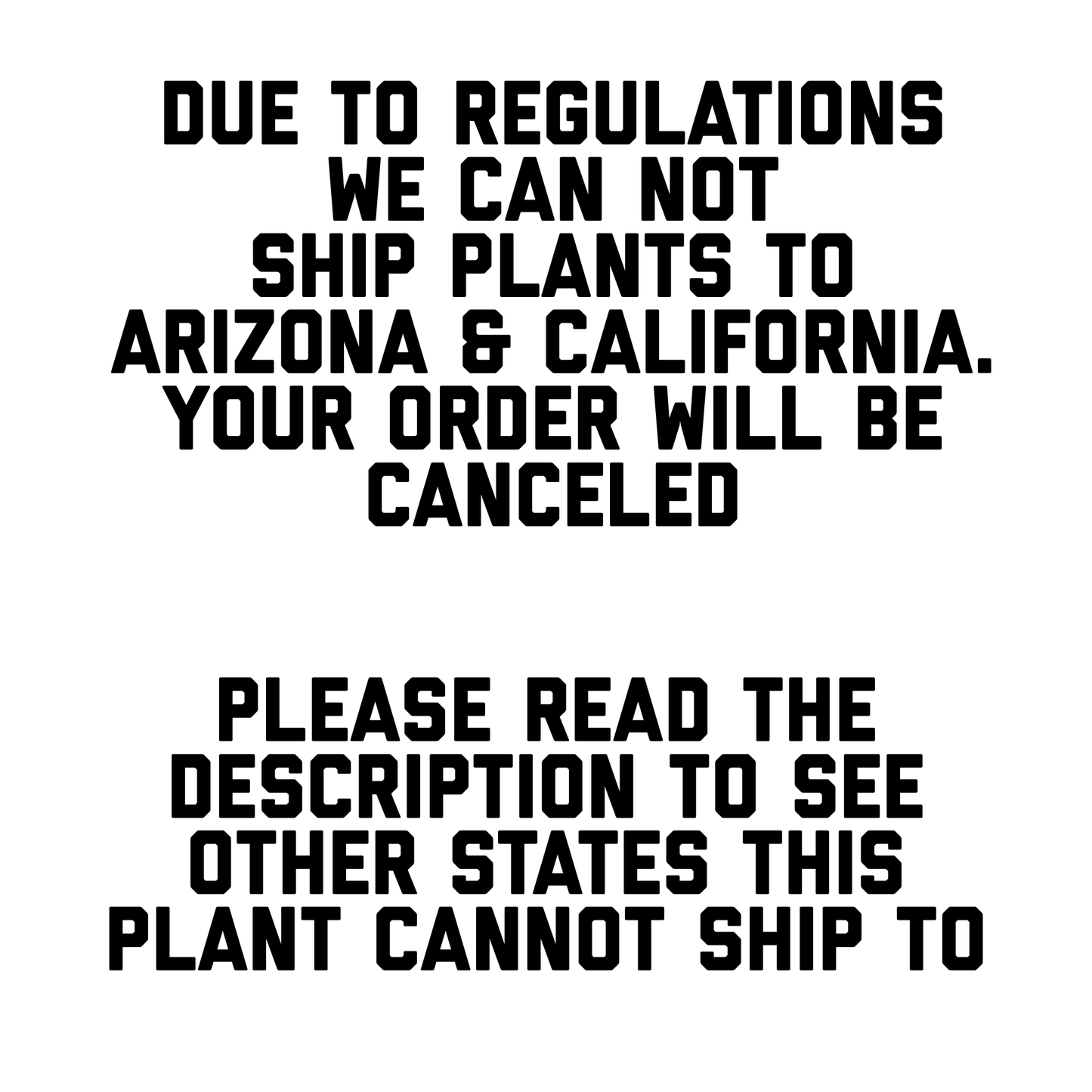 What Grow Zone Are You In? It Is Very Important To Know Your Grow Zone Before You Plant Anything In The Ground. If The Plant Cannot Tolerate Your Grow Zone, It Will Not Live.
good plant came today! nice shape
Wow, what a fantastic Silver Maple Tree! I ordered from Weaver Family Farms Nursery, and I couldn't be happier. The tree was well-packaged and arrived in excellent condition. It's already showing new growth, and I can't wait to see it flourish. A+ service and quality
Very pleased with the two gallon bucket trees. We tried to order more but were
told you were out of them. Please alert our e-mail when you have more trees.
Thank you very much! We appreciate your repeat business! Happy they are doing well for you. You can type in your email on any of our tree product pages and it will send you an email when that plant becomes available again. Thanks!
review
Received within 5 days of purchasing. The silver maple came looking absolutely great. The packaging was also great and the paper towel was still very moist. Very happy with how things turned out and will update in about 3 weeks with how it looks!
Thank you very much! We appreciate you! Thank you for supporting our small family business!
-The Weaver Family
Good tree
Healthy tree. No complaints.
Thank you! We appreciate you very much!
-The Weaver Family
mail damage
had-a-few-dead-leaves-from-mail-but-its-doing-well-so-far-
Thank you! We appreciate you very much!
-The Weaver Family