Regular price
Sale price
$25.99 USD
Unit price
per
Sale
Sold out
We have 1 in stock
 Excellent yard shade tree that gets medium to large size. This tree is often overlooked or forgotten about, but once you see how beautiful these trees are in the fall and how strong of wood these trees are compared to other maples, you will see why this native to the US tree (that grows in nearly every area of the US) is so popular for those that know about it. It is a long-lived tree! Also, the very well-known tree where maple syrup comes from! The Sugar Maple is a landscape standout. Medium to dark-green leaves turns yellow, burnt orange, or red in fall. Tolerates shade, like a well-drained, moderately moist, fertile soil. Do not plant in confined areas or where salt is a problem. You will not regret growing a sugar maple tree in your landscape! The large beautiful maple leaves will help keep you cool in the heat with lots of shade, and will put on a jaw-dropping show in the fall with many colors! The sugar maple has also been known by the nicknames "rock maple" and "hard maple"
 SUGAR MAPLE TREE INFO 
Name: Sugar Maple
Other Names: Acer saccharum, rock maple, hard maple
Grow Zone: 3 to 8
Growth Speed: Moderate
Light Requirements: Likes Full Sun
Average Full Grown Height: 60' to 75'
Average Full Grown Width: 40' to 50'
Deciduous (loses Leaves) Or Evergreen (Holds Foliage All Year): Deciduous
Average Lifespan: 300 to 400 years  
Sizing can vary, but the average height of the plant according to the pot size they are growing in is below. A larger pot size does not always prove a much taller plant, but you will have a larger root system.
Trade Gallon Pot — 6-12" inches tall
Two Gallon Pot 
— 12-24" inches tall
Shipping

All of our trees ship Bareroot which means they will ship with no soil and no pot. This allows the plants to have a safer trip through the mail as well as to cut down on shipping costs majorly. The roots will be carefully removed from the pot they are growing in, and then wrapped in moist material with the roots sealed up to keep them moist during transit. 
Shipping Restrictions

To follow your state regulations, we can not ship this plant to California, AZ, AK, HI

Deliveries to WA, UT, ID, NV, MT, ND, and SD MUST be shipped Bareroot.
View full details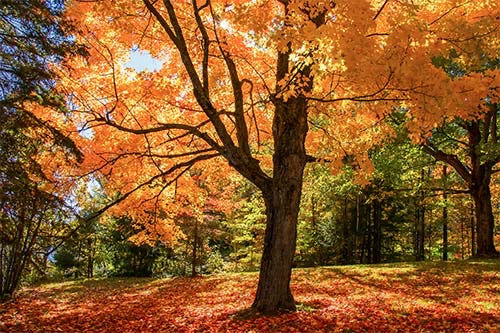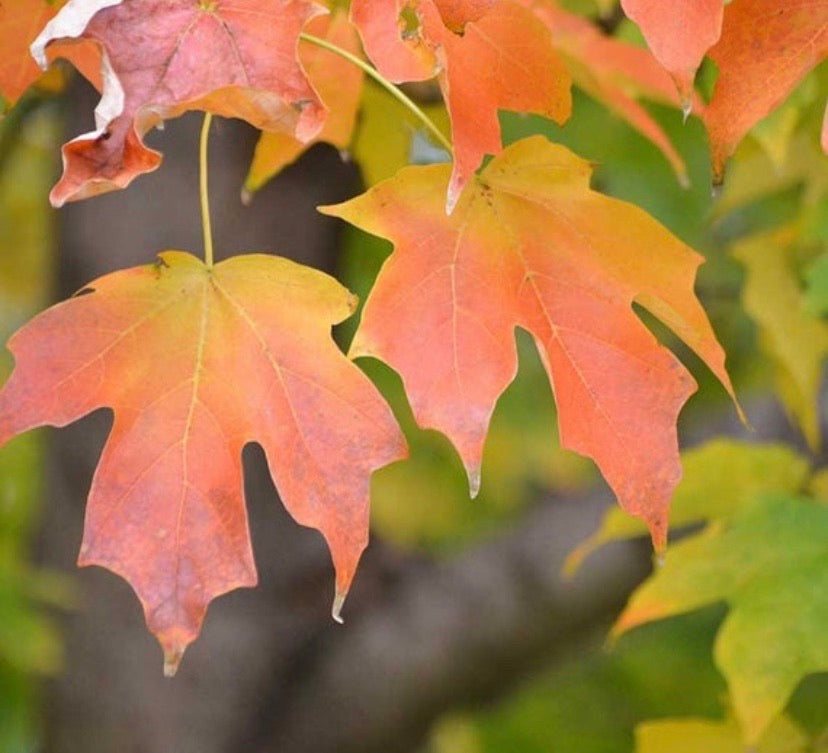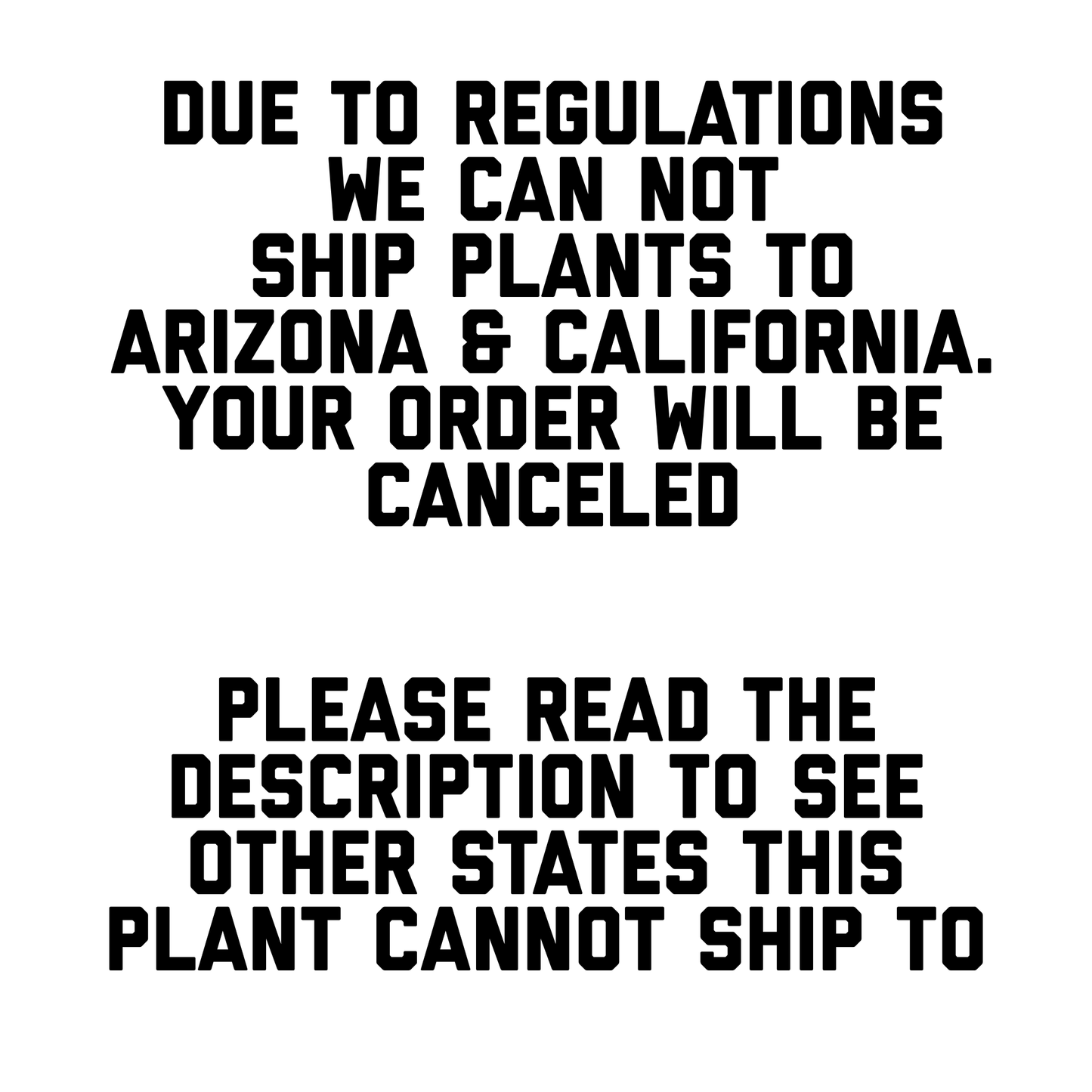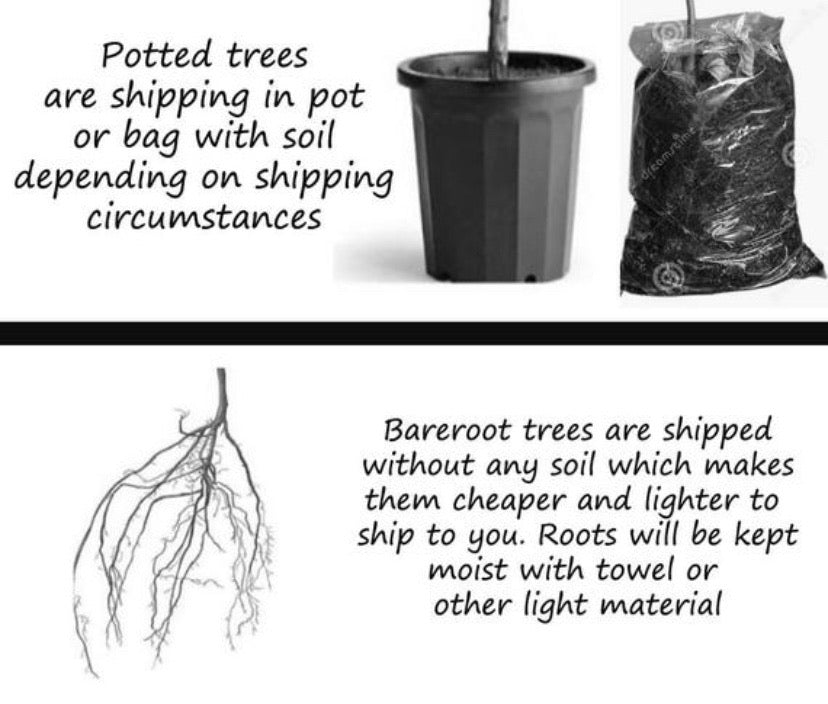 What Grow Zone Are You In? It Is Very Important To Know Your Grow Zone Before You Plant Anything In The Ground. If The Plant Cannot Tolerate Your Grow Zone, It Will Not Live.
Thank you!
So happy that you guys offer the sugar maple tree. This tree has become super hard to find these days, one of the best trees that exist!
Thank you very much! We appreciate you! Thank you for supporting our small family business!
-Weaver Family Farms Nursery
WeaverFamilyFarmsNursery.com
Sugar maple review
Sugar maples aren't fast growers but we love them because the fall colors are the best fall colors of any tree. I have ever seen and they are very long lived and strong trees. They are one of the only hardwood maple trees! Good tree choice if you can be patient enough
Thank you very much!
-Daxon Weaver
Love sugar maples!
Sugar maple is a tree you rarely hear about anymore and it seems like not very many nursery's offer sugar maples anymore especially local ones or big box stores. It's really sad because they are native, strong and long lived. They also have the most beautiful fall colors I have ever seen in my life. They get yellow and red and orange all on same tree! So happy to of found you guys. My sugar maple I got from weaver family farms nursery is very healthy
Thank you! We appreciate you very much!
-The Weaver Family
Arrived quick
Arrived quick and it's healthy