Regular price
Sale price
$20.99 USD
Unit price
per
Sale
Sold out
 Have you heard of the Pawpaw, Asimina triloba? It's the largest native North American fruit, and it has a tropical flavor and custardy texture. The PawPaw tree has been nearly forgotten for many decades due to the short time span each year they are ripe, they were never able to be successful in commercially being transported and sold. There is even a song about pawpaws you can look up "way down yonder in the PawPaw patch"

It is best to plant at least TWO unrelated pawpaw trees to ensure pollination of your pawpaw fruit in the future. You can buy some like these natural seedlings as well as plant some grafted versions to ensure greater chances of pollination. These pawpaws are tough, and grown from seed right here in Missouri! Look no further, we will get you hooked up with some PawPaw trees in no time! The more you are able to plant, the higher your chances of better pollination you have.

PAW PAW TREE INFO 
Name: PawPaw
Other Names: Indian Banana Tree, American Forgotten Fruit Tree, Poor Mans Banana Tree, Asimina Triloba
Grow Zone: 5 to 9
Growth Speed: Slow to Moderate
Light Requirements: Likes Full Sun (can handle some shade but will fruit less in shade)
Average Full-Grown Height: 20 to 25'
Average Full-Grown Width: 10'
Deciduous (loses Leaves) Or Evergreen (Holds Foliage All Year): Deciduous
Average Lifespan: 30+ years
ESTIMATED SIZE
Sizing can vary, but the average height of the plant according to the pot size they are growing in is below. A larger pot size does not always prove a much taller plant, but you will have a larger root system.

Trade Gallon Pot — Up To 18" inches tall (fewer roots than two-gallon size)
Two Gallon Pot — 18-30" inches tall (more roots than trade gallon size)
Shipping

All of our trees ship Bareroot which means they will ship with no soil and no pot. This allows the plants to have a safer trip through the mail as well as to cut down on shipping costs majorly. The roots will be carefully removed from the pot they are growing in, and then wrapped in moist material with the roots sealed up to keep them moist during transit. 
Shipping Restrictions

To follow your state regulations, we can not ship this plant to California, AZ, AK, HI

Deliveries to WA, UT, ID, NV, MT, ND, and SD MUST be shipped Bareroot.
View full details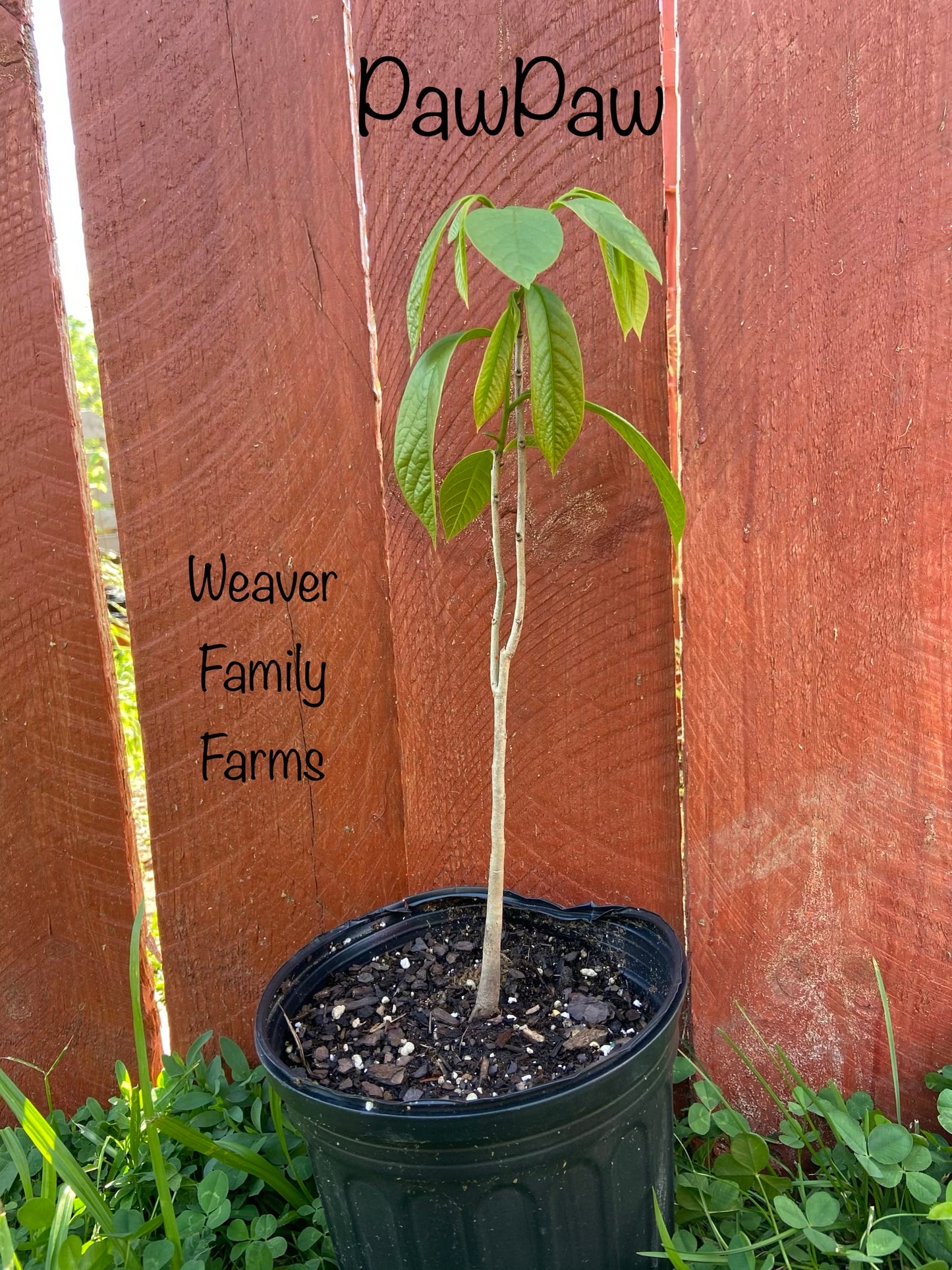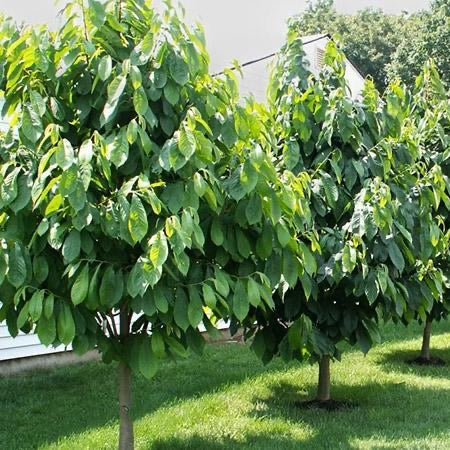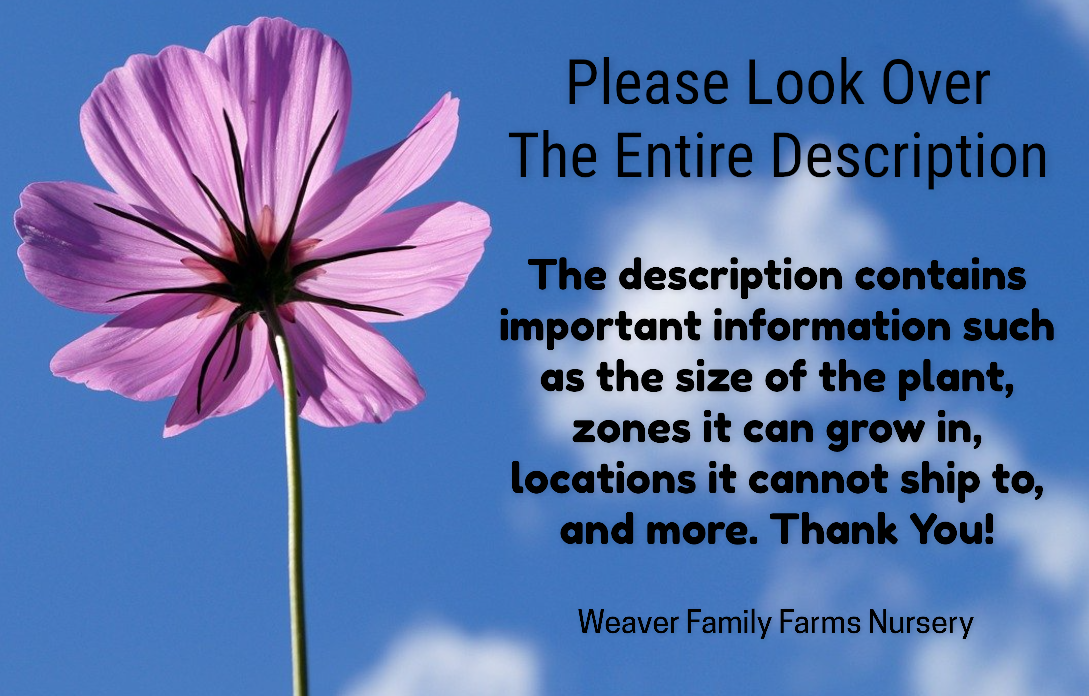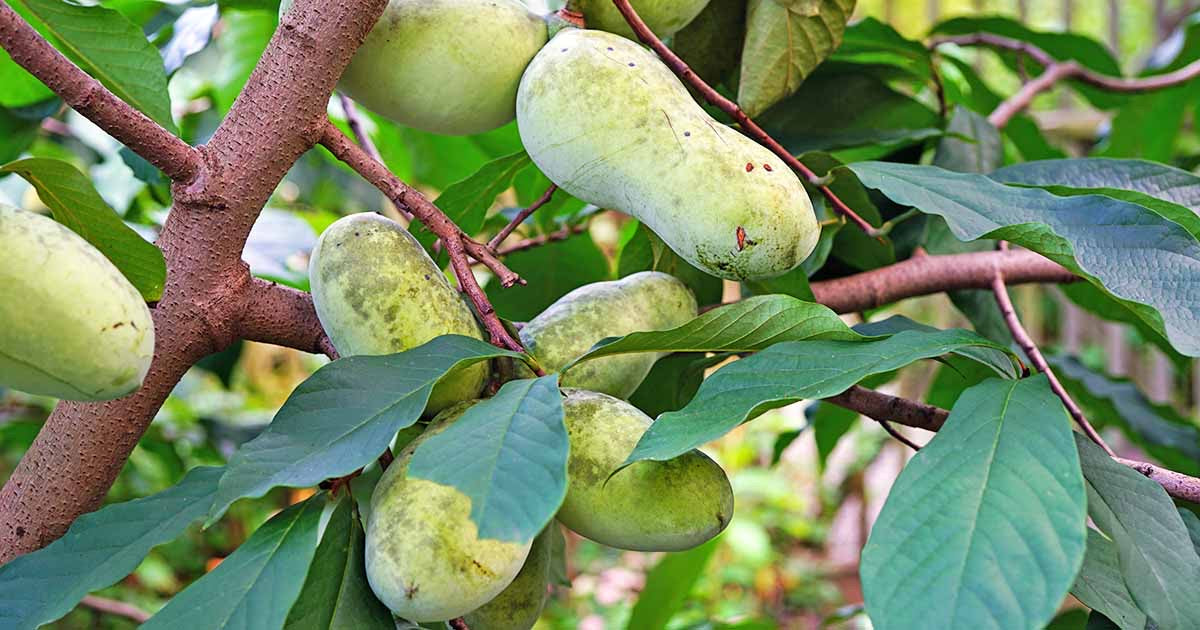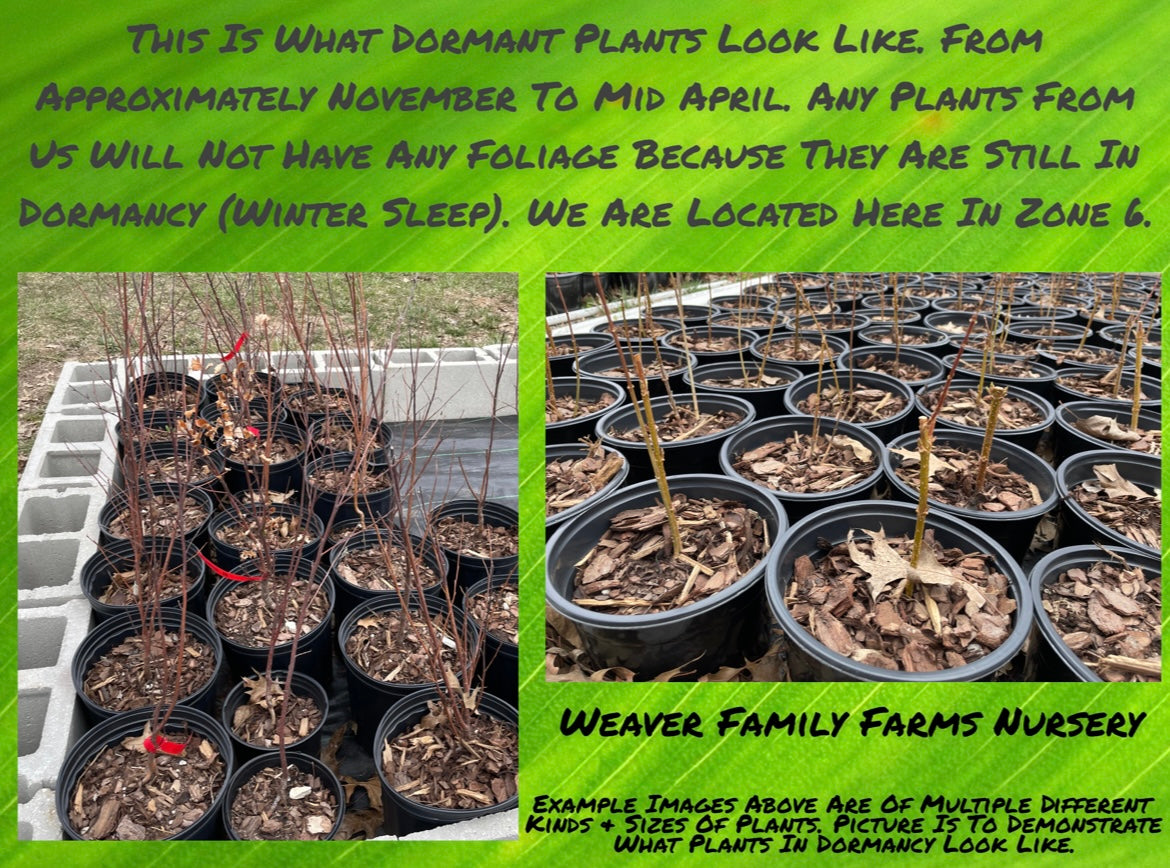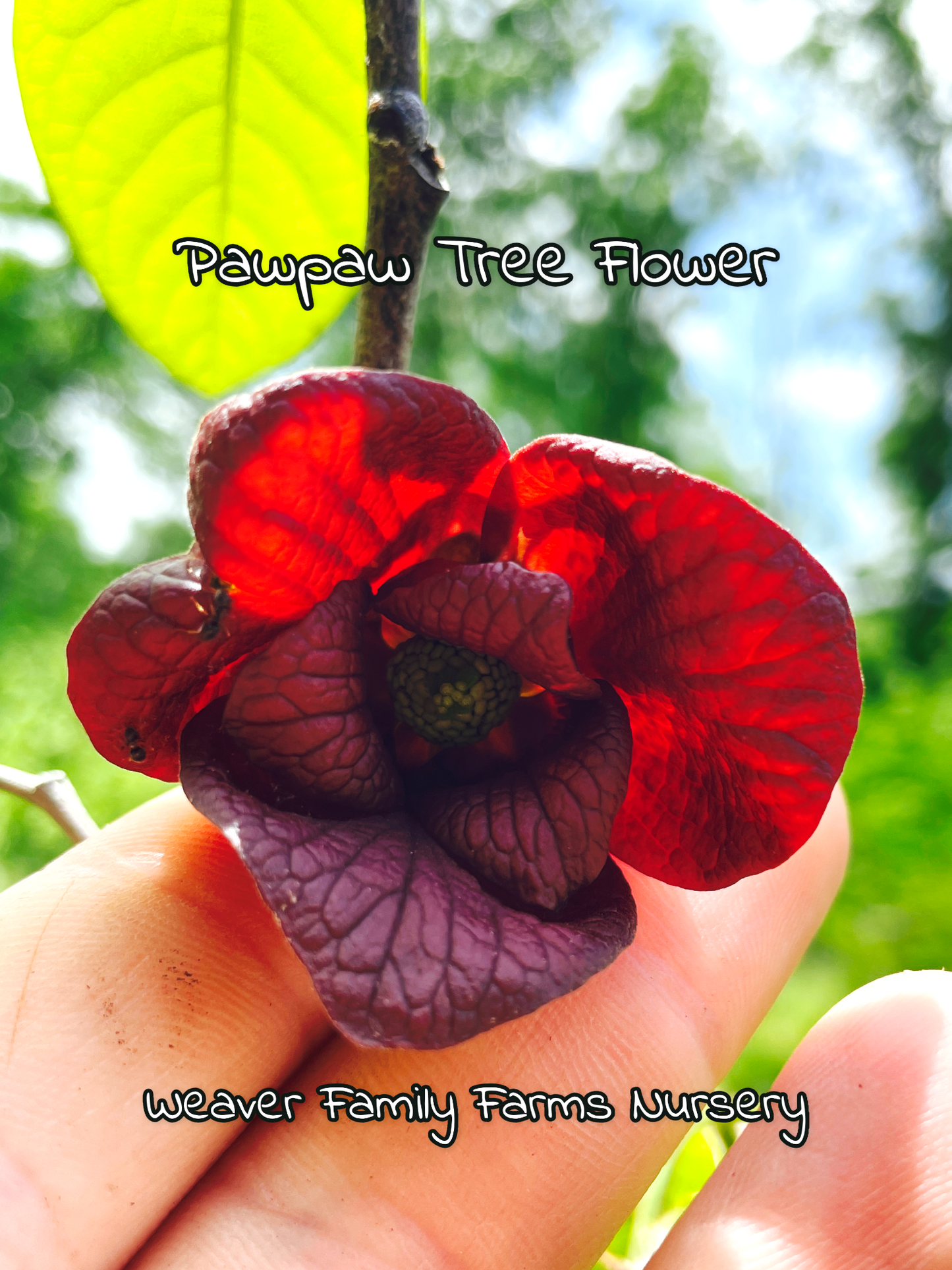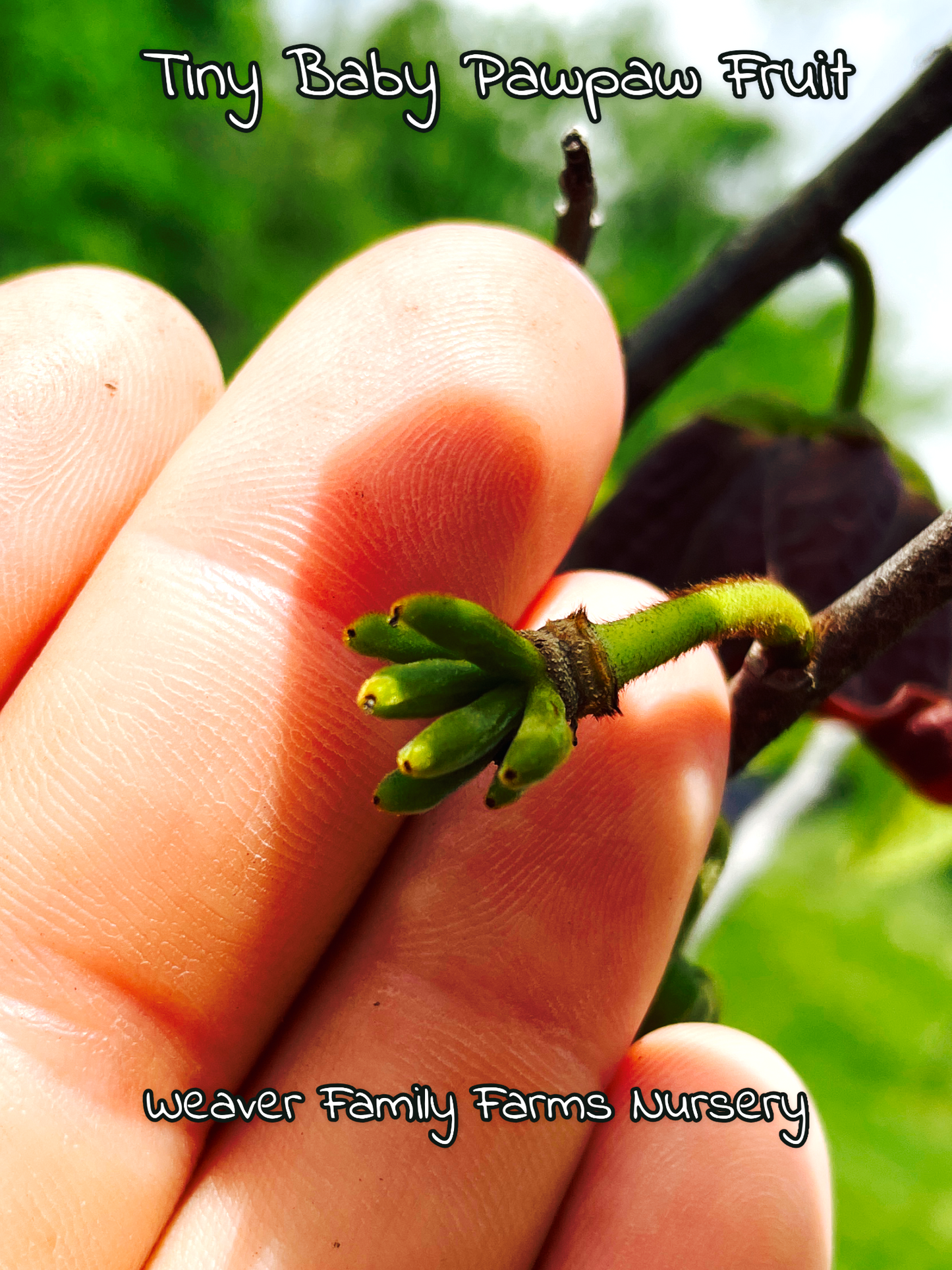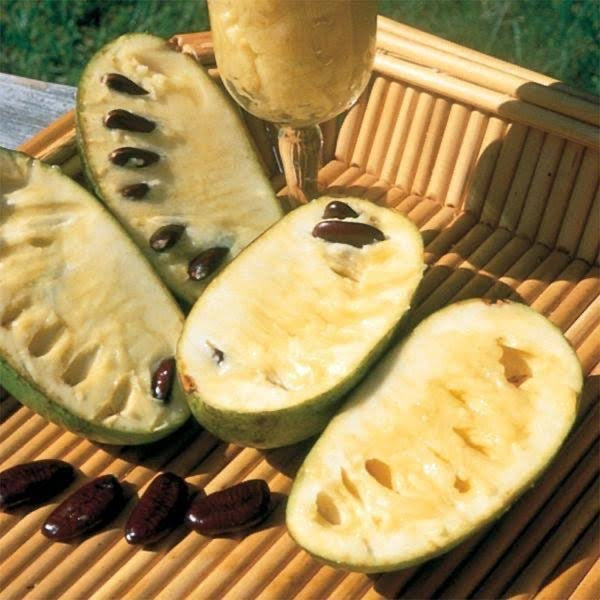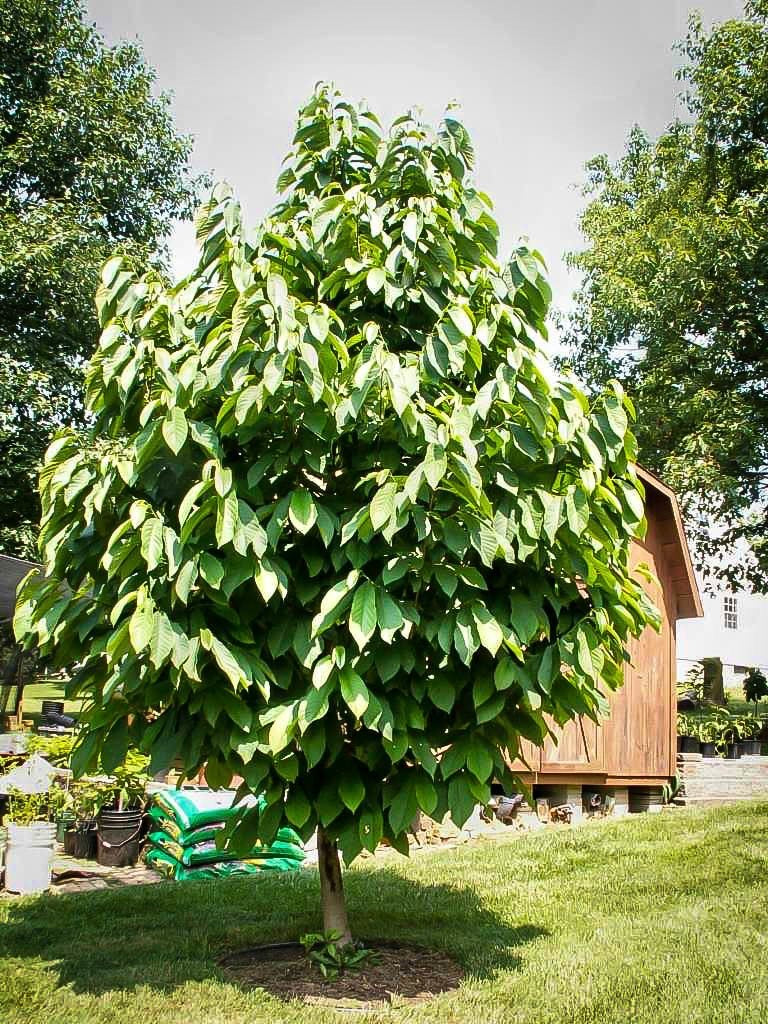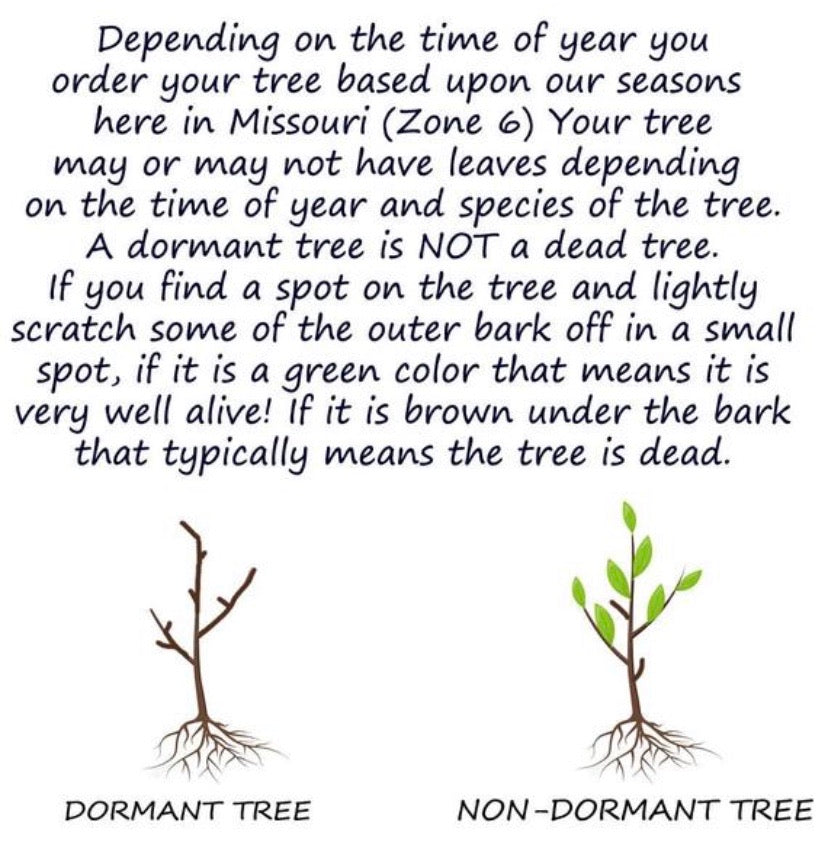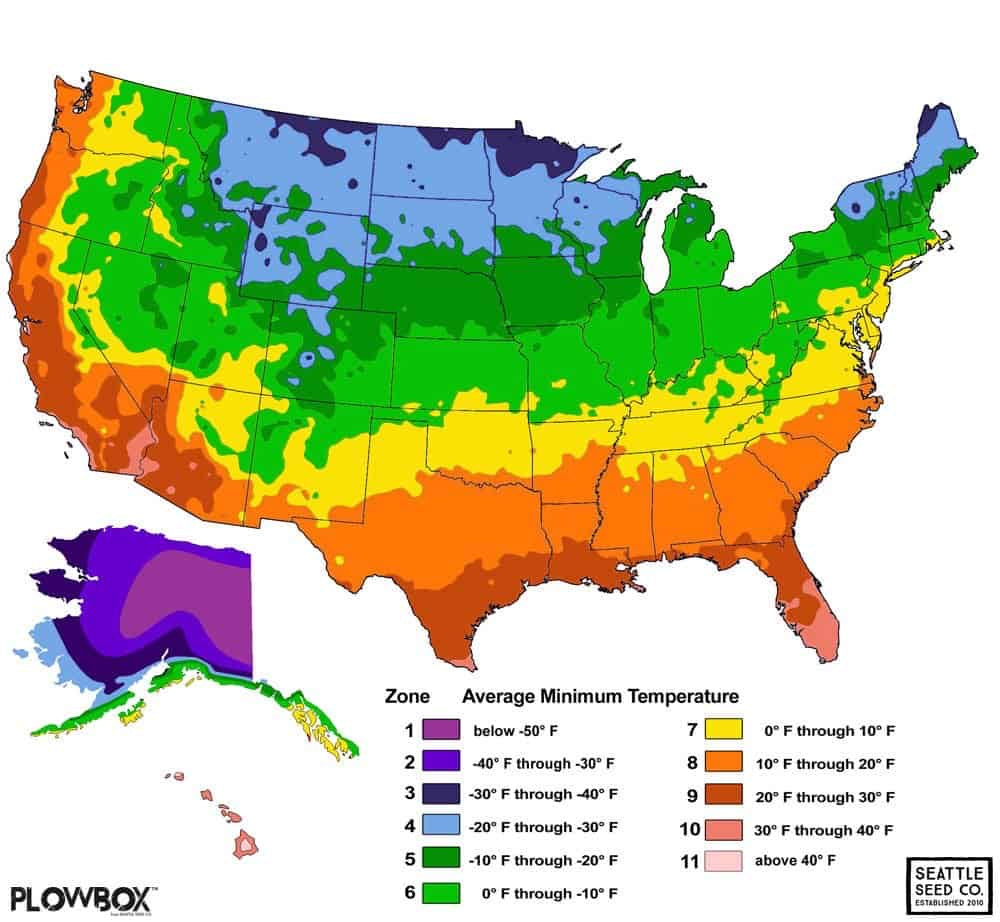 What Grow Zone Are You In? It Is Very Important To Know Your Grow Zone Before You Plant Anything In The Ground. If The Plant Cannot Tolerate Your Grow Zone, It Will Not Live.
Great First Purchase
This was my first time buying through Weaver F. Farms and I was thoroughly impressed with the delivery condition, much better than any other plant deliveries and I'm not complaining about those either!
The paw paw is doing great with all of it's original growth looking healthy! I'm very excited for the future of this tree!
Thank you very much! We appreciate you! Thank you for supporting our small family business!
-The Weaver Family
Pawpaw tree (review from Etsy)
thank you! can't wait to plant them
Thank you very much! We appreciate you! Thank you for supporting our small family business!
-Weaver Family Farms Nursery
WeaverFamilyFarmsNursery.com
Good customer service, plants arrived quickly
Planted arrived quickly, and in good shape! I got three bare root trees, and planted them ASAP, and after watering them, they perked right back up! I'm looking forward to seeing how they grow! The shop on Etsy answered my questions and I'll definitely buy again.
Thank you very much! We appreciate you!
pawpaw are makin a come back baby!
so happy pawpaw are making a come back, a year ago hardly anyone knew what a pawpaw was, now everyone is looking for them. I bought 5 here, came in just about 11 days after i ordered, and they were in perfect shape! such a good price
Thank you very much! We appreciate you! Thank you for supporting our small family business! God Bless
-Weaver Family Farms Nursery
WeaverFamilyFarmsNursery.com
PAWPAW
Forgot about these trees since I was a little kid we used to eat papaw fruit a lot. Can't find it anywhere anymore so happy to see someone offering the tree for sale so I can grow my very own
Thank you for your kind review and your business Doug!