Regular price
Sale price
$16.99 USD
Unit price
per
Sale
Sold out
We have 2 in stock
 If you are looking for a quick-growing, native shade tree, then the Tulip Poplar may be just the tree for you! The tulip poplar is also called by a few other names such as tulip tree, tulipwood, American tulip tree & whitewood. The Tulip Poplar has been a favorite landscaping shade tree for a long time. It can get quite large over time so it is one you should not plant close to houses or other buildings. A fast-growing tree with bright green leaves that resemble tulip flowers in profile and turn golden yellow in fall. Greenish-yellow flowers are carried high in the tree. Stems are aromatic. Likes full sun. Grows to 70' to 90', 40' spread. It does grow quickly and the bloom time in the spring will show you why this tree is referred to as the "Tulip" poplar tree. 
 TULIP POPLAR TREE INFO
Name: Tulip Poplar
Other Names: Yellow Poplar
Grow Zone: 4 to 9
Growth Speed: Fast
Light Requirements: Likes Full Sun
Average Full Grown Height: 70' to 90'
Average Full Grown Width: 40'
Deciduous (loses Leaves) Or Evergreen (Holds Foliage All Year): Deciduous
Average Lifespan: 300 years
ESTIMATED SIZE
Sizing can vary, but the average height of the plant according to the pot size they are growing in is below. A larger pot size does not always prove a much taller plant, but you will have a larger root system.
Trade Gallon Pot — 12-24" inches tall
Two Gallon Pot 
— 24-36" inches tall
Shipping

All of our trees ship Bareroot which means they will ship with no soil and no pot. This allows the plants to have a safer trip through the mail as well as to cut down on shipping costs majorly. The roots will be carefully removed from the pot they are growing in, and then wrapped in moist material with the roots sealed up to keep them moist during transit. 
Shipping Restrictions

To follow your state regulations, we can not ship this plant to California, AZ, AK, HI

Deliveries to WA, UT, ID, NV, MT, ND, and SD MUST be shipped Bareroot.
View full details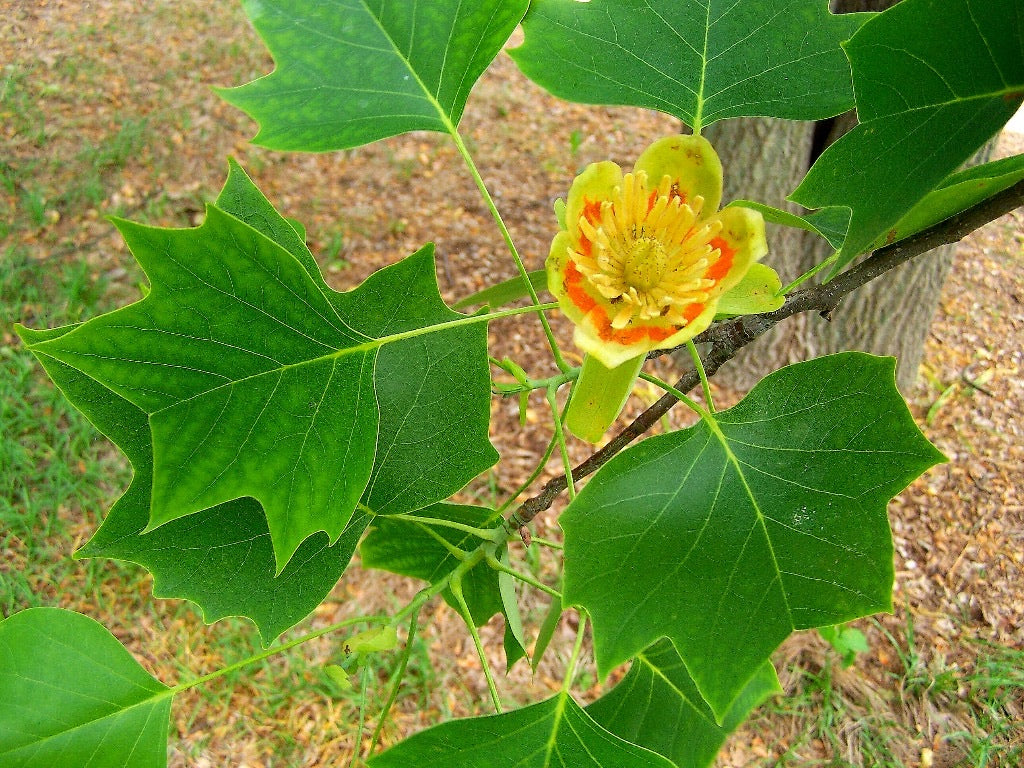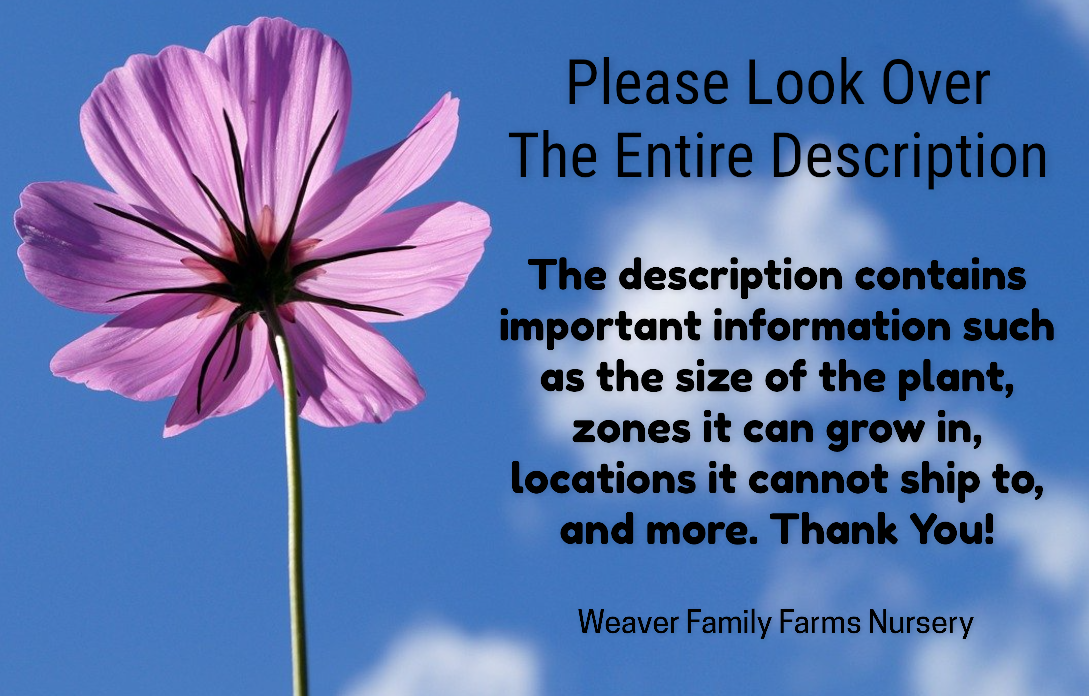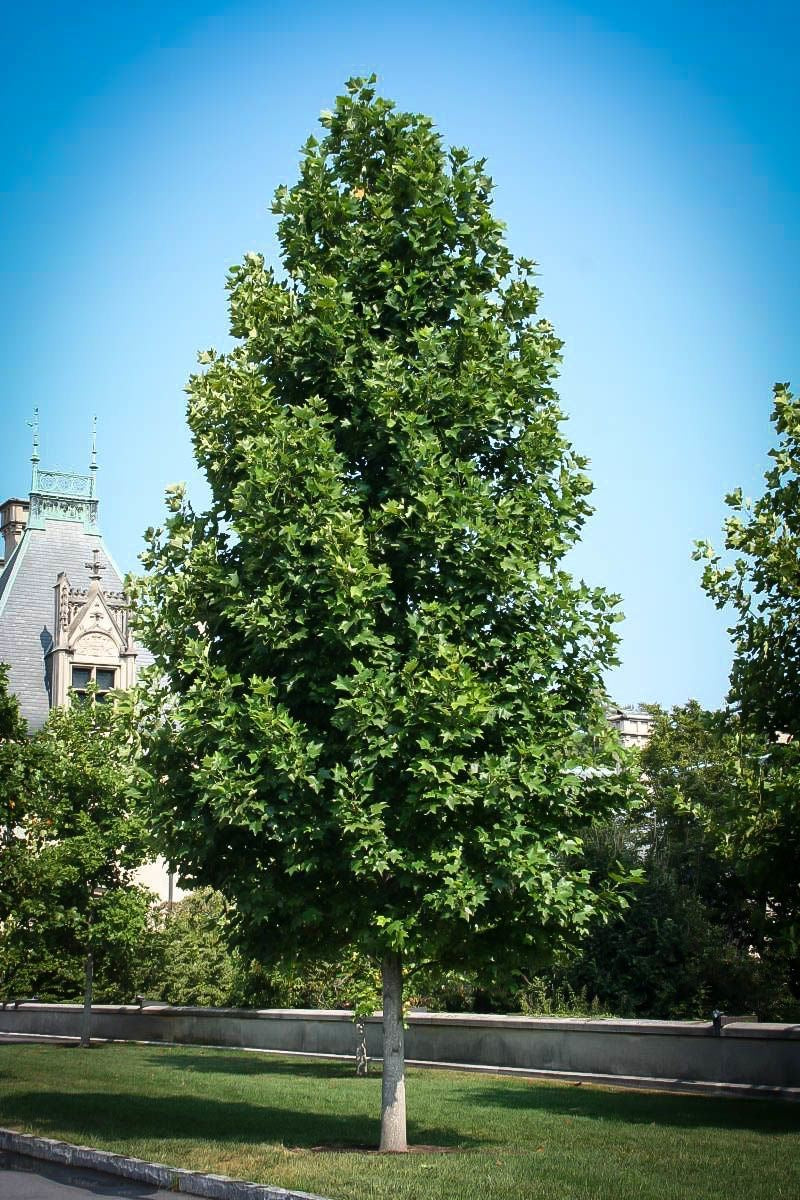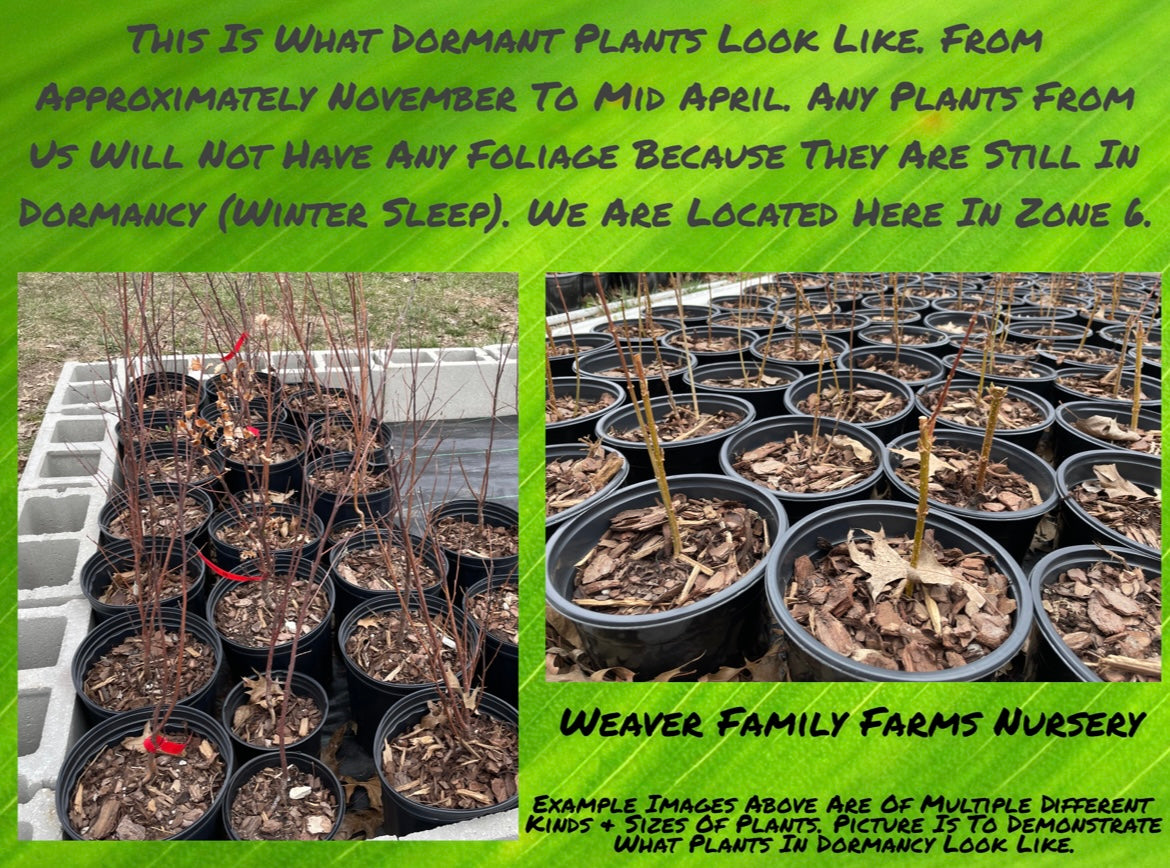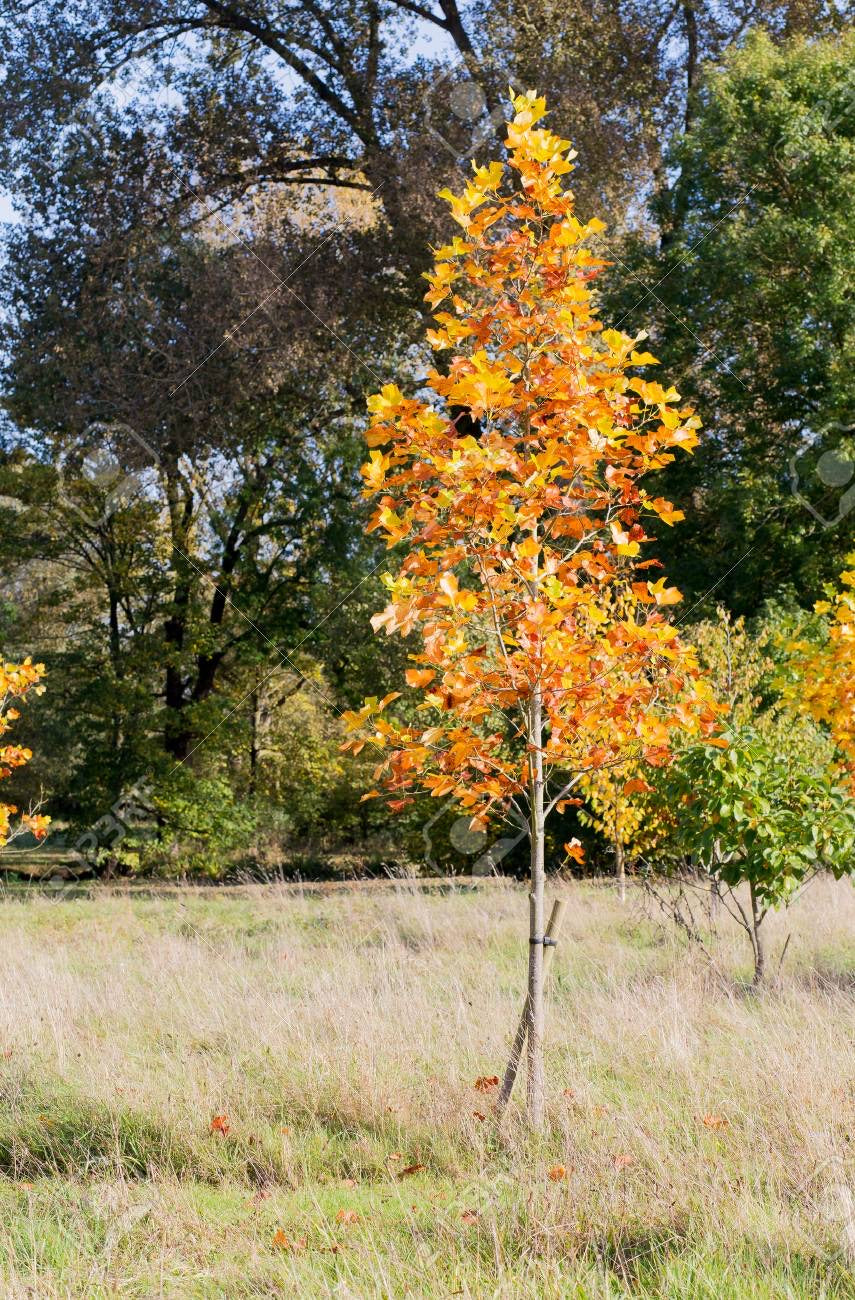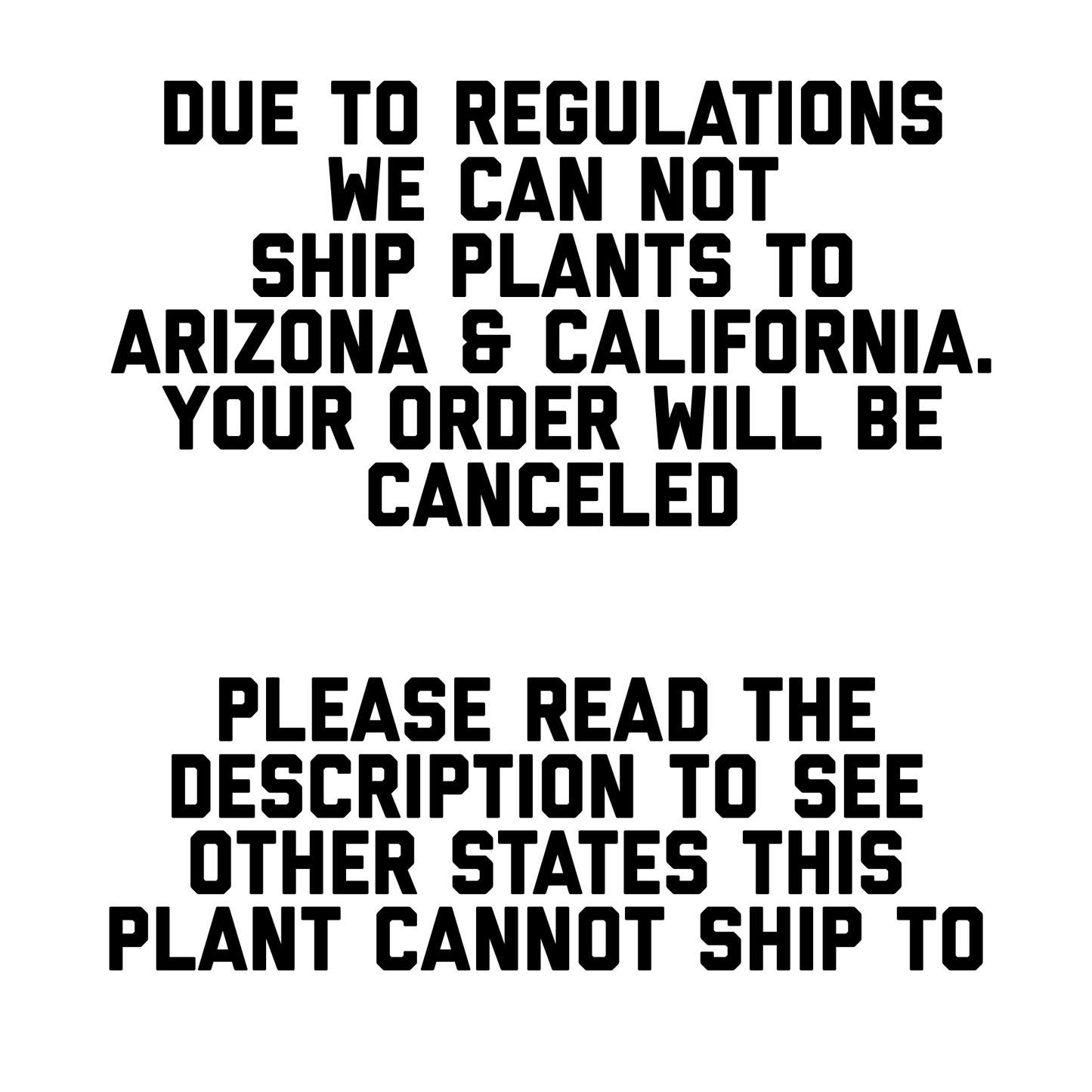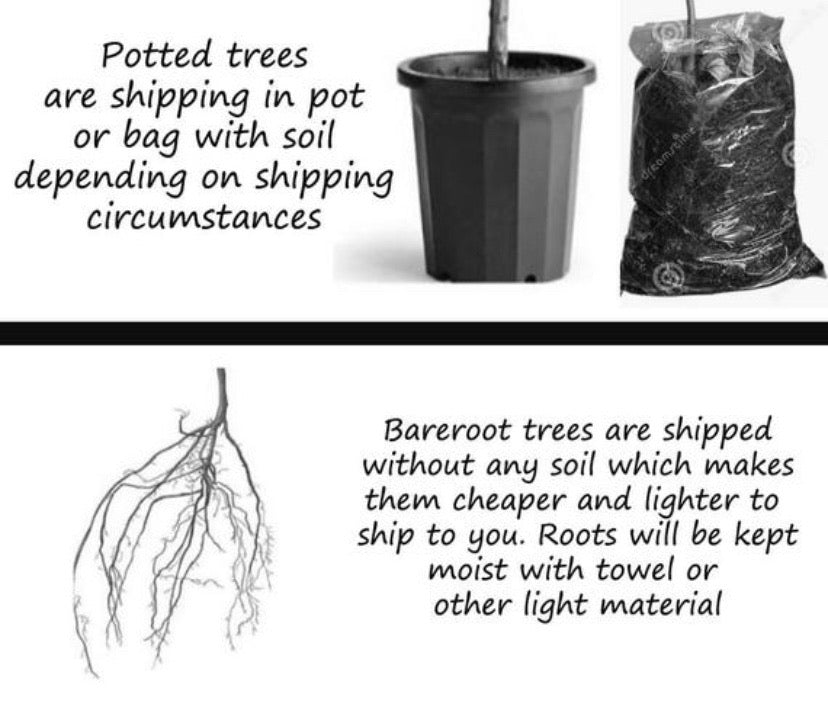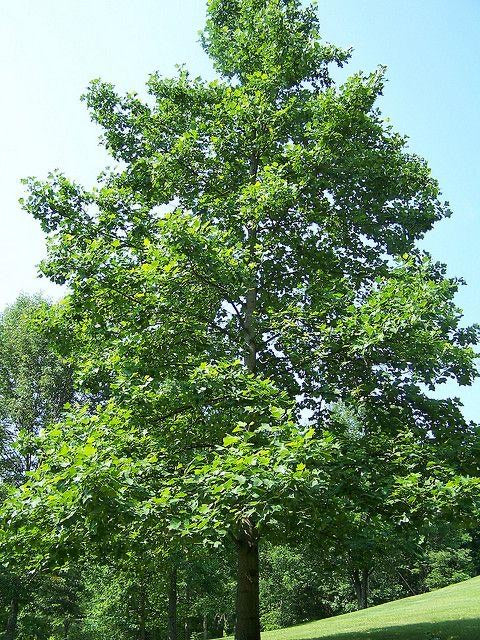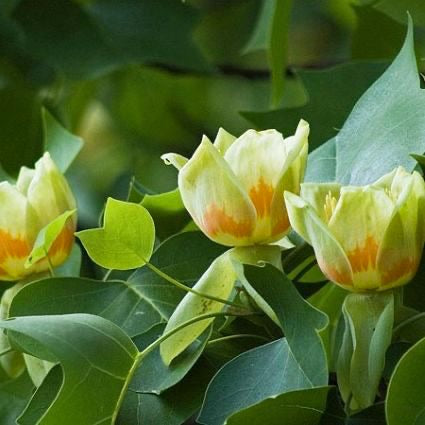 What Grow Zone Are You In? It Is Very Important To Know Your Grow Zone Before You Plant Anything In The Ground. If The Plant Cannot Tolerate Your Grow Zone, It Will Not Live.
Great Service, Healthy Tree!
Very happy with Weaver Family Farms customer service. They were very prompt in addressing issues and getting things sorted out. Our first Tulip Poplar didn't survive the shipping/planting. They guided us through testing the tree to see if it was still alive, and unfortunately we confirmed it didn't make it. They immediately sent out a new tree and it's leafing out wonderfully now! Highly suggest them!
Thank you very much! We appreciate you! Thank you for supporting our small family business!
-The Weaver Family
its ok
price is ok for the size, at least its alive and healthy
Thank you! We appreciate you very much!
-The Weaver Family
Tulip tree
Tulip trees are great trees. We received our two healthy ones today. Thanks weavers
Thank you very much! We appreciate you! Thank you for supporting our small family business! God Bless
-Weaver Family Farms Nursery
WeaverFamilyFarmsNursery.com
Nice Tulip poplar tree
I ordered 5 tulip poplars. They are very nice looking trees! Happy we found you. I am a tree lover and own a nursery too but we grow grafted trees so getting these natives from you are nice. They are to plant on our property. Excited !
Thank you very much! We appreciate you! Thank you for supporting our small family business! God Bless
-Weaver Family Farms Nursery
WeaverFamilyFarmsNursery.com
Tulip tree
It is perfect. Thank you for healthy tree
Thank you very much! We appreciate you! Thank you for supporting our small family business! God Bless
-Weaver Family Farms Nursery
WeaverFamilyFarmsNursery.com