Regular price
Sale price
$19.99 USD
Unit price
per
Sale
Sold out
 Pin Oak trees are popular trees that are often overlooked. Many think of oaks as massive, slow-growing trees, but that is not really the case with the pin oak tree. These are a personal favorite tree of ours for multiple reasons. Pin oak is also known as Swamp oak, Spanish oak, & Water oak. We love the way they look when mature, & they don't get super-wide. They tend to stay a little more narrow. These are overall strong native trees that can live well over 100 years. They do well in many different kinds of soils and they are one of the fastest-growing oak trees that exist. The acorns that pin oaks drop are really small so they tend to be much less of a walking hazard than some oak trees like the Bur oak which has very large acorn nuts.

The pin oak is the type of tree that stands out from its neighbors. Its distinctive branching pattern sets it apart from other oaks. Homeowners and city foresters like this tree for many reasons: dense shade, tolerance of many soil conditions, can handle the heat, compacted soil, and air pollution, pleasing to the eye in all seasons, and easy to plant. This fast-growing oak is common in yards, along streets, and throughout parks. We personally have many pin oaks young and old growing on our small family farm. Something we find interesting about pin oak trees is that sometimes they will hold many leaves (around half) even once the leaves have dried and turned brown, not all of them always fall off in the fall. They are far from an evergreen but the leaves that hold on through most of the winter help become a wind block even in winter, more than a totally bare tree. 
PIN OAK TREE INFO
Name: Pin Oak
Other Names: Quercus Palustris, Swamp Spanish Oak
Grow Zone: 4 to 8
Growth Speed: Moderate to Fast
Light Requirements: Likes Full Sun
Average Full-Grown Height: 60' to 70'
Average Full-Grown Width: 25' to 40'
Deciduous (loses Leaves) Or Evergreen (Holds Foliage All Year): Deciduous
Average Lifespan: 120 years
ESTIMATED SIZE
Sizing can vary, but the average height of the plant according to the pot size they are growing in is below. A larger pot size does not always prove a much taller plant, but you will have a larger root system.

Trade Gallon Pot — Up To 18" inches tall (fewer roots than two-gallon size)
Two Gallon Pot — 18-36" inches tall (more roots than trade gallon size)
Shipping

All of our trees ship Bareroot which means they will ship with no soil and no pot. This allows the plants to have a safer trip through the mail as well as to cut down on shipping costs majorly. The roots will be carefully removed from the pot they are growing in, and then wrapped in moist material with the roots sealed up to keep them moist during transit. 
Shipping Restrictions

To follow your state regulations, we can not ship this plant to California, AZ, AK, HI

Deliveries to WA, UT, ID, NV, MT, ND, and SD MUST be shipped Bareroot.
View full details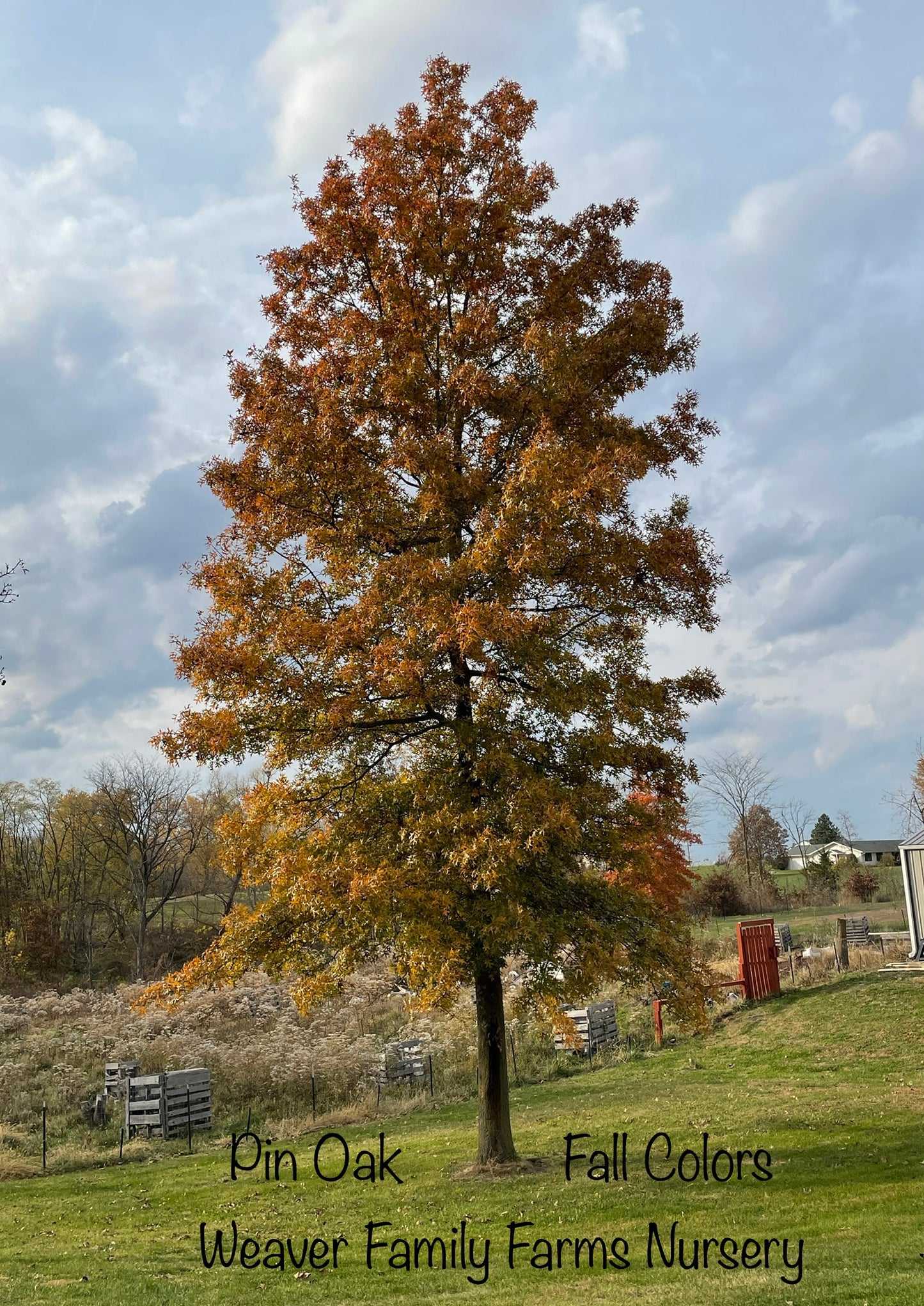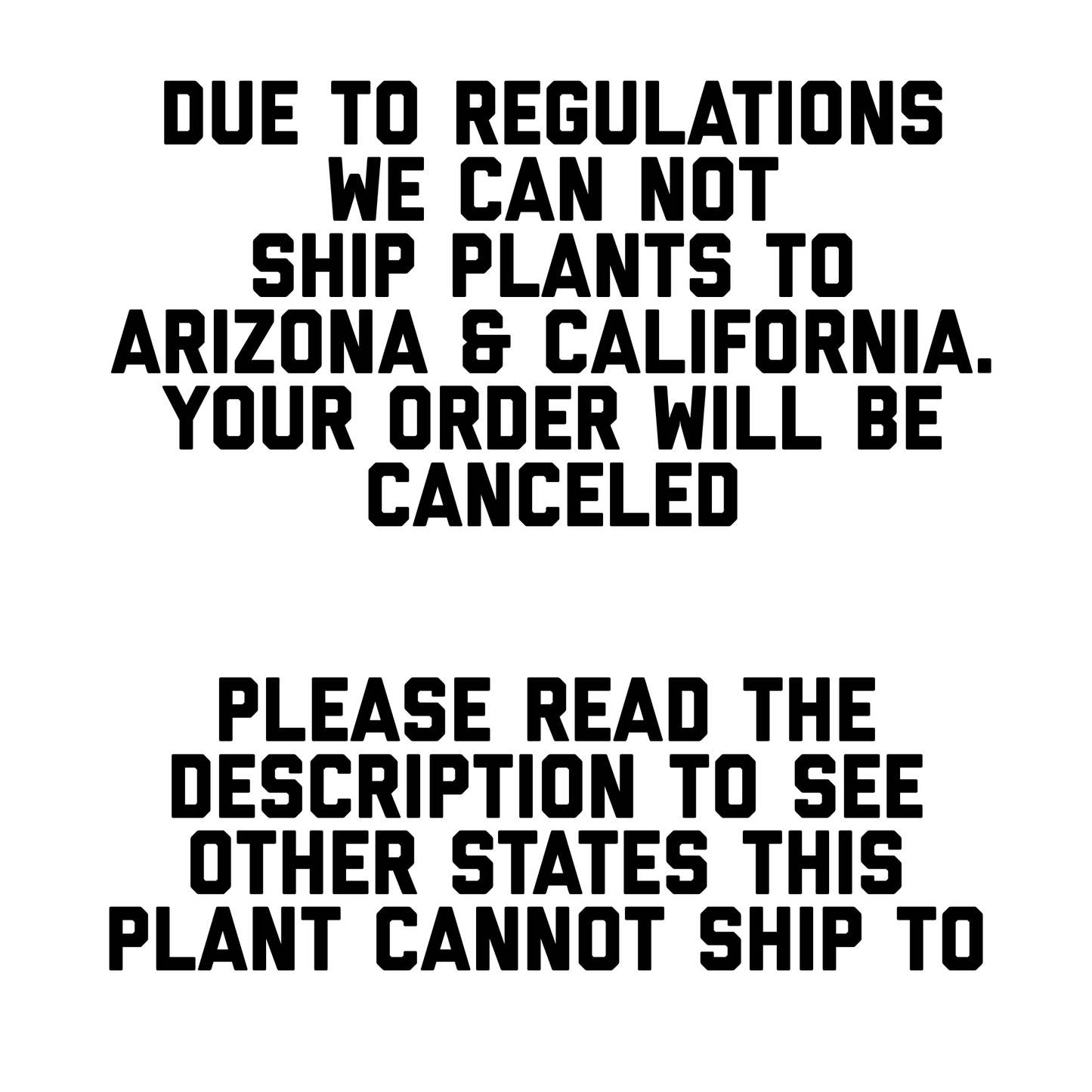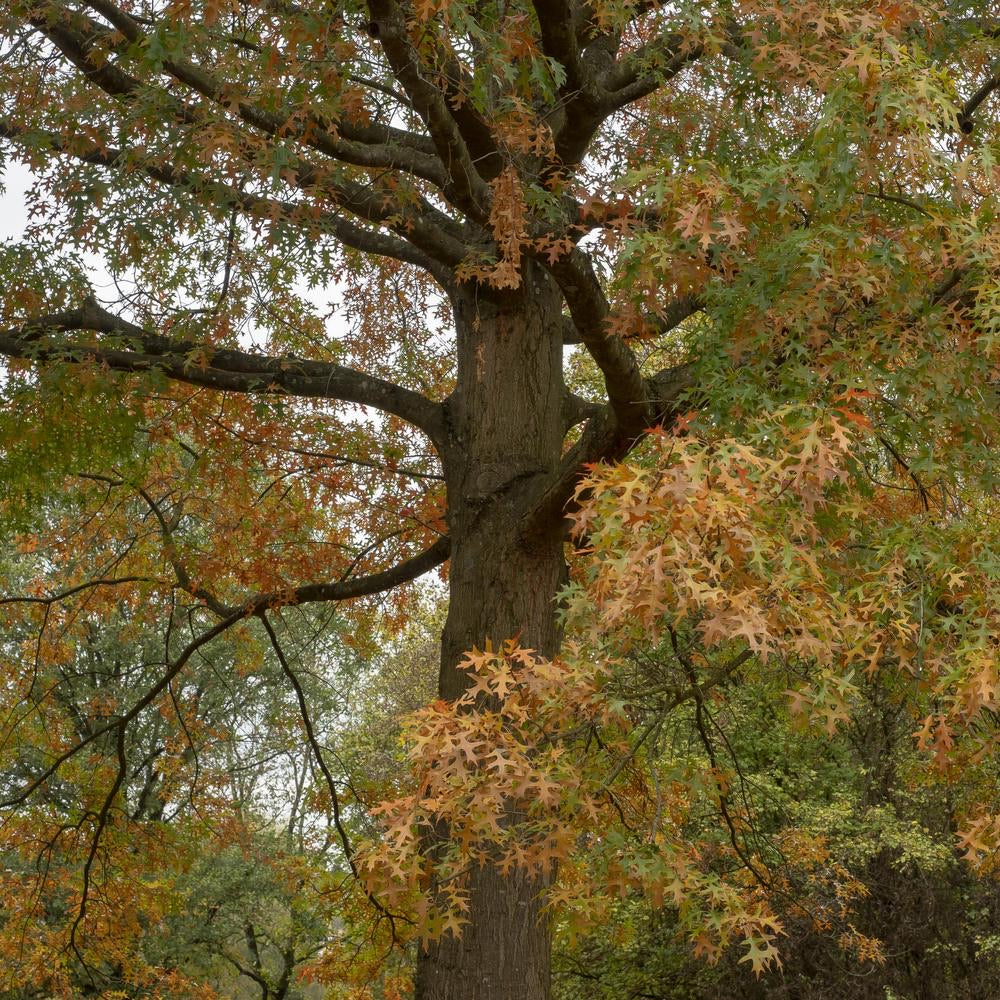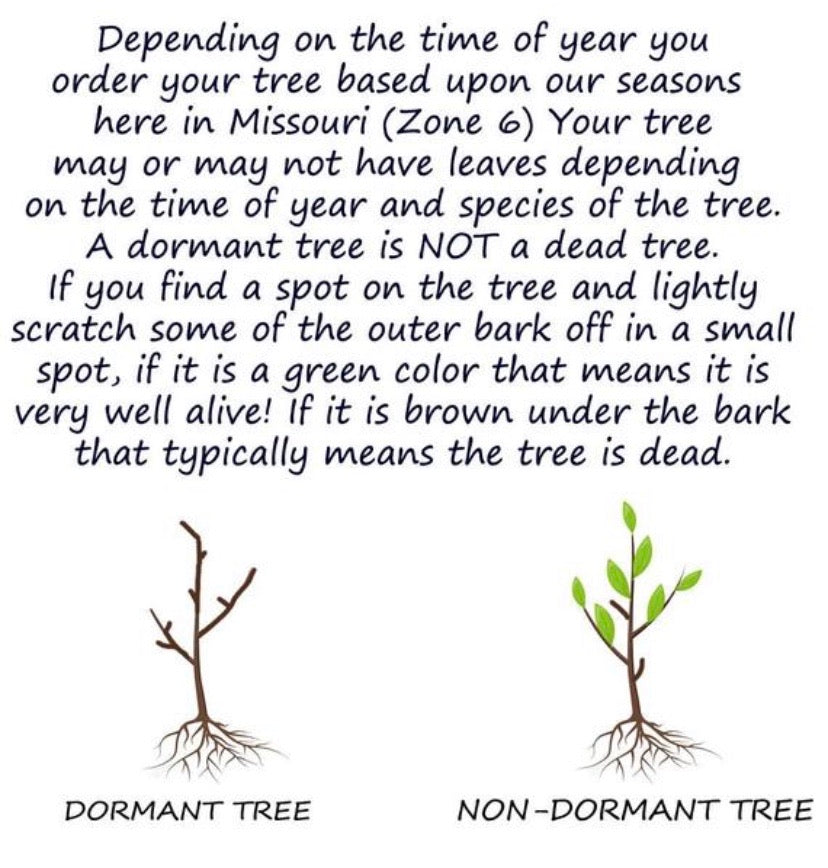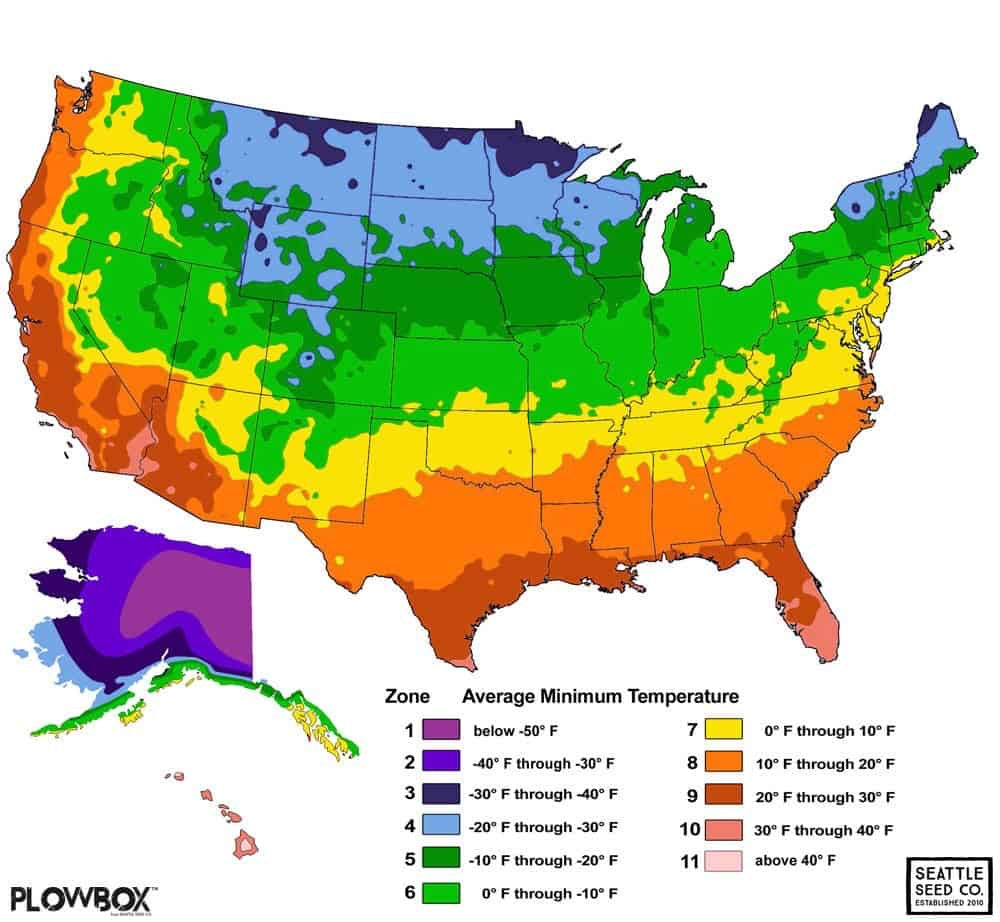 What Grow Zone Are You In? It Is Very Important To Know Your Grow Zone Before You Plant Anything In The Ground. If The Plant Cannot Tolerate Your Grow Zone, It Will Not Live.
Pin oak tree (review from Etsy)
Received My Pin Oak awhile ago. The cardboard package was in bad shape, but the tree was in good shape. Thank you.
Thank you very much! We appreciate you! Thank you for supporting our small family business!
-Weaver Family Farms Nursery
WeaverFamilyFarmsNursery.com
purchased pin oak tree here
purchased pin oak tree here. If you arent sure where to buy a tree, you can trust the Weaver family. Thanks for your great trees and friendly help. If you are wanting a strong shade tree that grows somewhat quick, consider getting one of these pin oak trees.
Thank you very much! We appreciate you! Thank you for supporting our small family business! God Bless
-Weaver Family Farms Nursery
WeaverFamilyFarmsNursery.com
Pin oak. Zone 7
Pin oak is the best tree ever. They grow quick and are strong and live a pretty long time. The pin oak I received today was in great health and good root system
Thank you very much! We appreciate you! Thank you for supporting our small family business! God Bless
-Weaver Family Farms Nursery
WeaverFamilyFarmsNursery.com
Little smaller than I thought
Little smaller than I thought but had good root system
Hey Darrel, I am happy to hear it had a good root system, we do focus on good root systems more than how tall a tree appears above the surface so you end up with a better tree in the long run. I'm sorry you feel it was a little to short. Just checking, did you by chance see the full description on the average size these are when we mail them out? ☺️If it wasn't close to the advertised size let us know in email or our Facebook page messages and we will help you out! Thanks!
Thank you very much!
-Daxon Weaver