Regular price
$6.99 USD
Sale price
$6.99 USD
Unit price
per
Sale
Sold out
 We offer delicious edible hickory nuts from right here on our family farm! We do not like using any harmful sprays so our nuts are delicious and organic. We have a mix of natural hickory trees growing on our small farm that we collect from, so the various kinds of hickory nuts will vary but they will all be delicious! Our hickory nuts are sold in shells. 



You can decide how many nuts you would like to purchase from us, many places that offer nuts sell them per pound but you never really know how many nuts you are going to get. From the very start, we have always sold the nuts we offer a per count of nuts. 

If it is not currently but a season, we sometimes have nuts leftover from the previous season that we have kept in sealed air-tight bags frozen from the day of harvest to keep them fresh for you. 

If you are looking for delicious hickory nuts.  You are in the right place! We mail them right to your door! 

These make great treats for animals, perfect for homemade pies, awesome for eating raw or making candied nuts, and crafts, and they also make excellent gifts.

Warning: As with anything edible you can eat, you choose to eat these nuts at your own risk, these nuts do come naturally from our hickory trees, but this disclaimer needs to be added regardless, especially for those that may have nut allergies.
View full details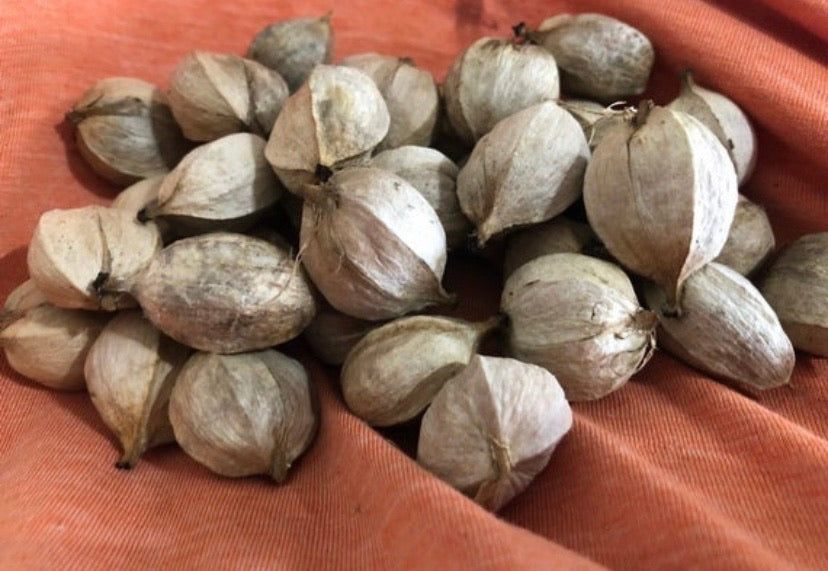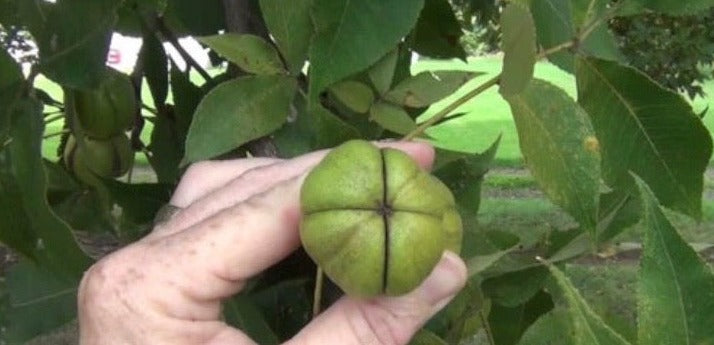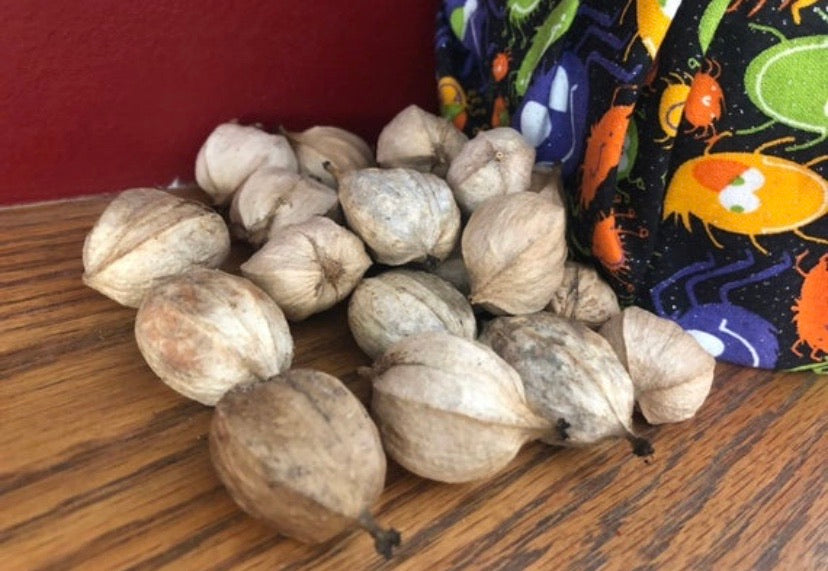 Hickory nuts (review from Etsy)
Have pretty much had to resort to a Stanley or Craftsman nut cracker, as nothing lasts very long. Still the great flavor I remember as a kid!
Thank you! We appreciate you very much!
-The Weaver Family
4th order so far.
Happy As always. This is my fourth year ordered these hickory nuts from here. Always excellent
Thank you very much! We appreciate you! Thank you for supporting our small family business!
-Weaver Family Farms Nursery
WeaverFamilyFarmsNursery.com
Hickory nuts
Delicious hickory nuts! Our pet hamsters love these hickory nuts and so do I. We snack on them together. Very healthy.
Thank you very much!
-Daxon Weaver
Delicious hickory nuts
These hickory nuts are good sized nuts and they taste fantasticcccc!! Buying 100 more!
Thanks for your business! Happy you like them! We sell out every year!
Very tasty
They gave extra nuts both times I have ordered. They taste great. I love some hickory nuts !
Thank you! It really means a lot!