Regular price
Sale price
$14.99 USD
Unit price
per
Sale
Sold out
We have 6 in stock
 The "Golden Globe" Arborvitae (Thuja Occidentalis 'Golden Globe) is a lovely bright golden arborvitae evergreen that grows very dense and is very cold hardy. The Golden Globe Arborvitae can handle cold weather all the way down to zone 3. This arborvitae naturally grows in a globe shape and has colors ranging from lime green to golden yellow throughout the year. Loves regions with high humidity, but will grow nearly anywhere within zones 3-8. Works very well as a low-growing hedge and the Golden Globe makes excellent foundation plants. You can use this Arbovtiae with other plants such as other dark green shrubs to give good contrasts to each other, and then you can really appreciate your plant's colors even more. The Golden Globe brings bright colors to dark winter days, even when everything is covered in white snow. Typically grows to the full grown size of around 3' to 5' ft tall and wide, although it has been known to grow bigger than that size in some circumstances although it will take a long time.
GOLDEN GLOBE ARBORVITAE PLANT INFO
Name: "Golden Globe" Arborvitae
Other Names: Thuja occidentalis 'golden globe'
Grow Zone: 3 to 8
Growth Speed: Slow To Moderate 
Light Requirements: Likes Part Sun To Full Sun
Average Full-Grown Height: 3' to 5' ft
Average Full-Grown Width: 3' to 5' ft
Deciduous (loses Leaves) Or Evergreen (Holds Foliage All Year): Evergreen
Average Lifespan: 50+ Years
ESTIMATED SIZE
Sizing can vary, but the average height of the plant according to the pot size they are growing in is below. A larger pot size does not always prove a much taller plant, but you will have a more extensive root system.

Quart Pot — 6" inches tall and/or wide (smaller root system)
Trade Gallon Pot 

— 6-12" inches tall and/or wide (larger root system)
Shipping

All of our trees ship Bareroot which means they will ship with no soil and no pot. This allows the plants to have a safer trip through the mail as well as to cut down on shipping costs majorly. The roots will be carefully removed from the pot they are growing in, and then wrapped in moist material with the roots sealed up to keep them moist during transit. 
Shipping Restrictions

To follow your state regulations, we can not ship this plant to California, AZ, AK, HI

Deliveries to WA, UT, ID, NV, MT, ND, and SD MUST be shipped Bareroot.
View full details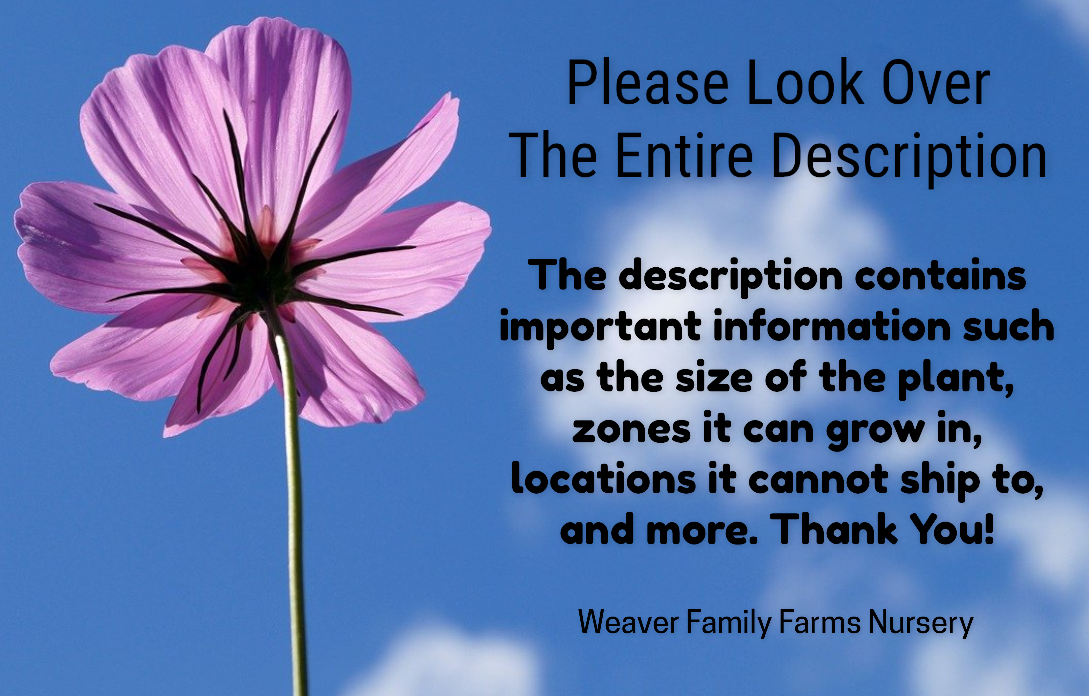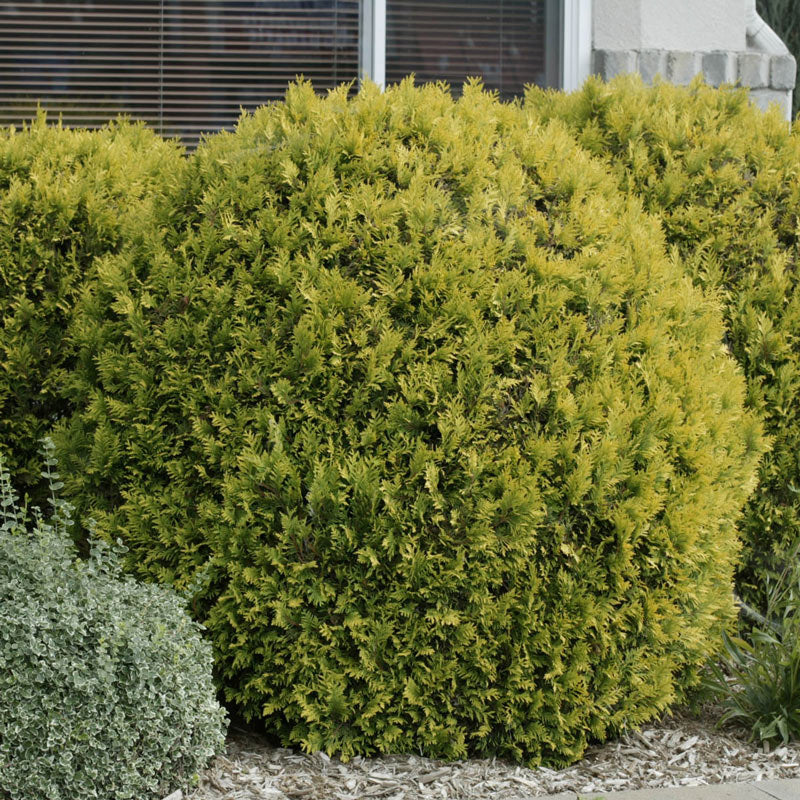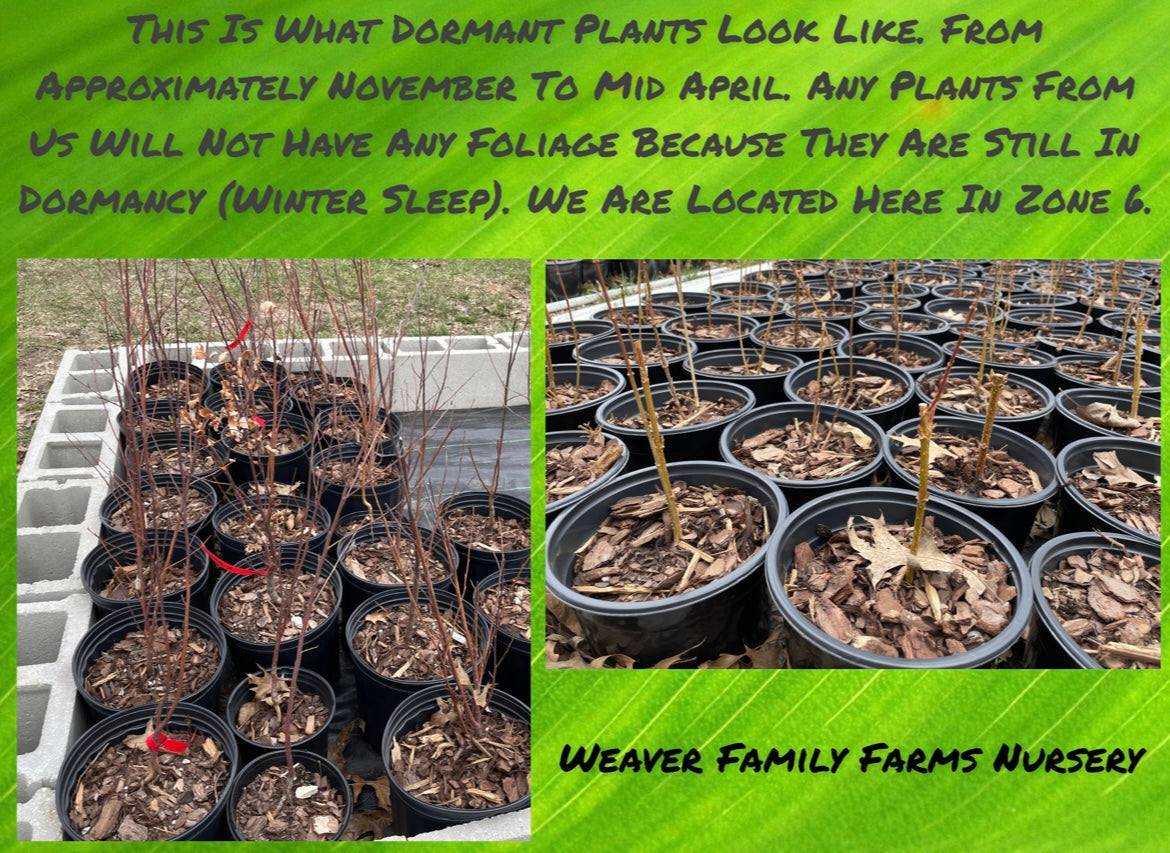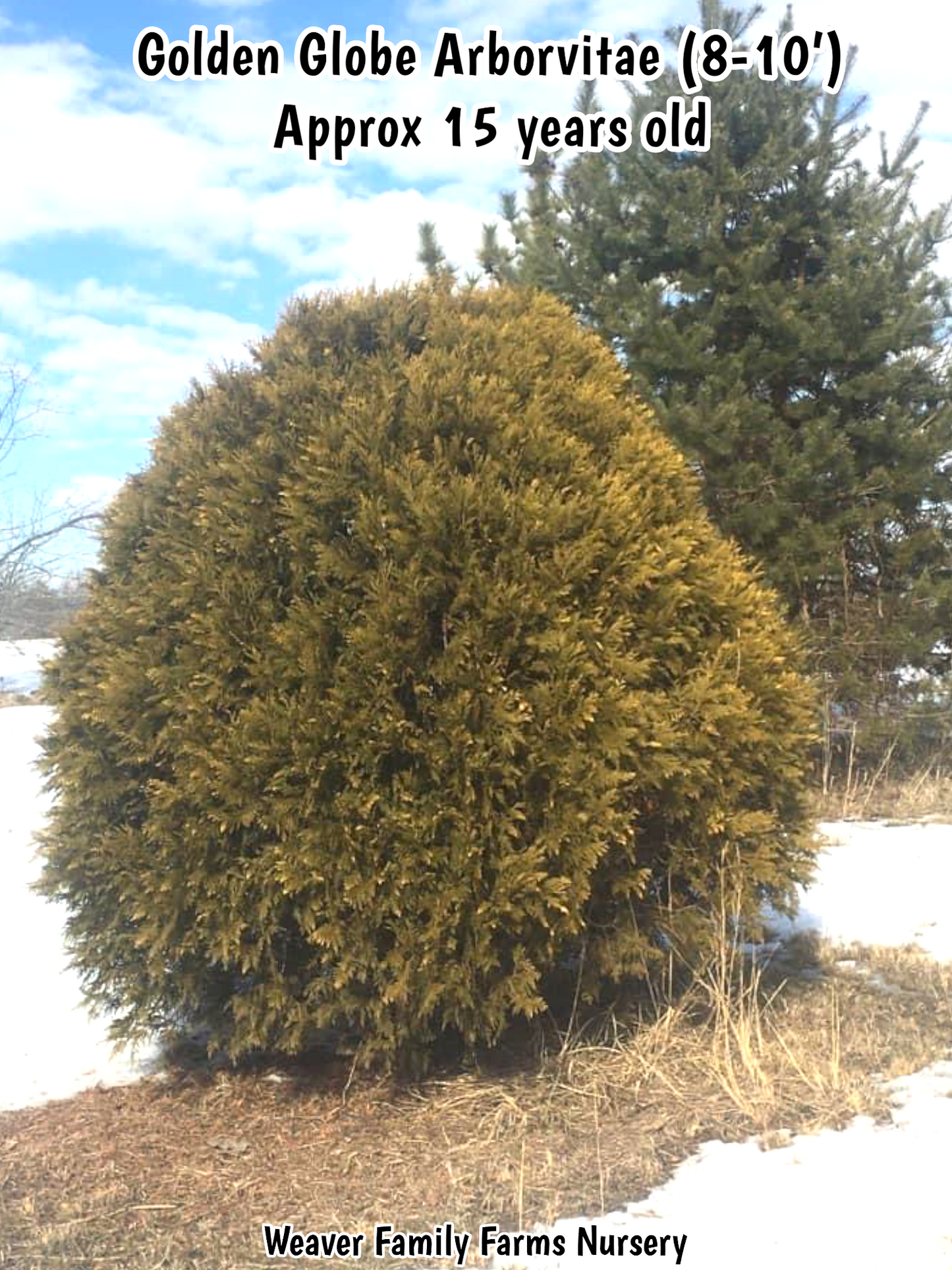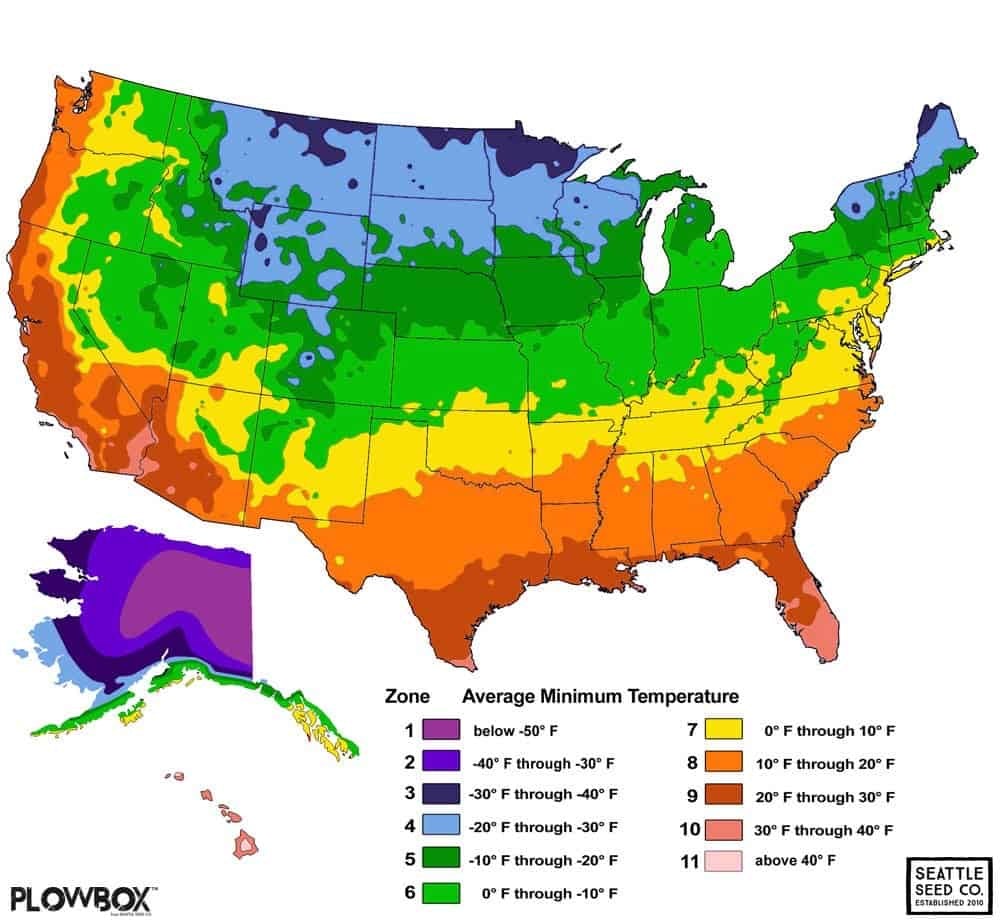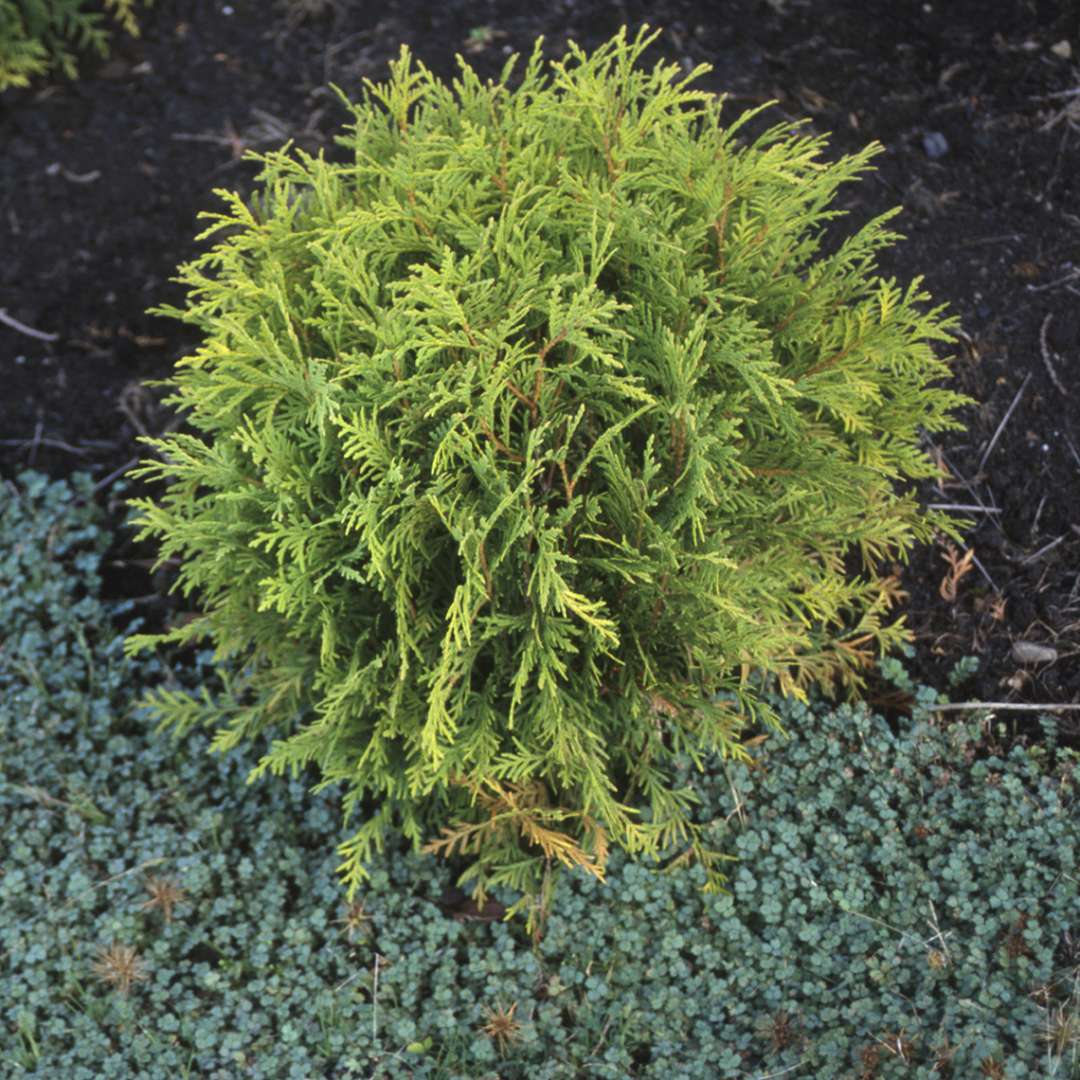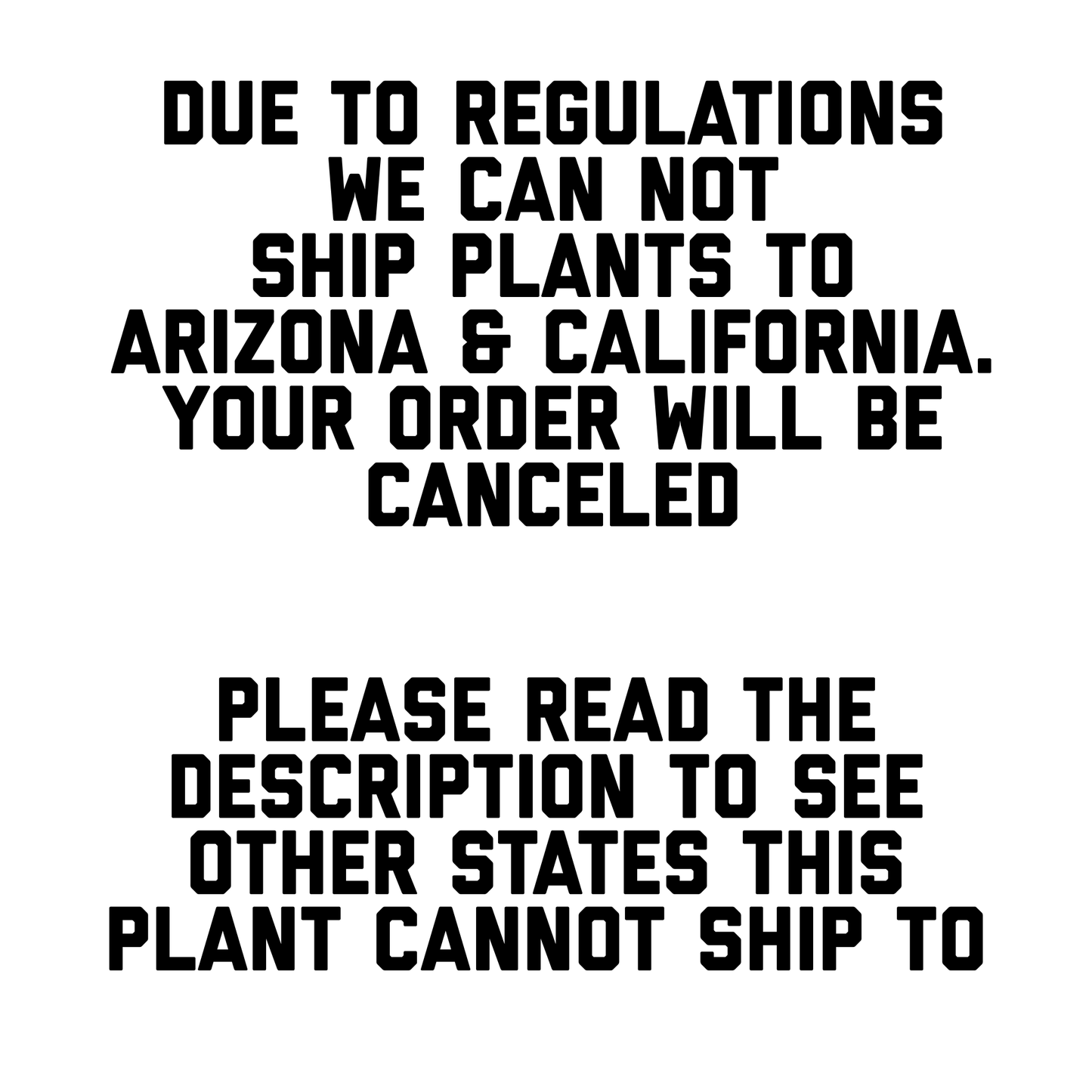 What Grow Zone Are You In? It Is Very Important To Know Your Grow Zone Before You Plant Anything In The Ground. If The Plant Cannot Tolerate Your Grow Zone, It Will Not Live.
Very healthy
Very healthy and came perfect
Healthy
The trees arrived in great condition, packed carefully to ensure they were healthy and ready for planting. They were a good size, with well-developed root systems, and they established well in my garden without any issues.
Golden arborvitae
I have many golden glove arborvitae now I have planted over the years. The ones from you guys are doing great so far. Thank you weaver nursery
Wow! That's really great to hear, thank you!
very nice plant!!
I have wanted a hedge row of golden globe arborvitea for a long time now, but I need 10 of them and there is no way I could afford 10 of them at the local big box store (lowes, walmart, home depot) you guys offering them in smaller sizes like the quart pot and gallon pot made it within my price range to be able to buy all 10 that I need. Thank you for helping make this one dream come true for me! On top of that, they arrived already and are doing super good!
Thank you very much! We appreciate your business and support! Without you, we would not exist!
-The Weaver Family