Regular price
Sale price
$16.99 USD
Unit price
per
Sale
Sold out
We have 2 in stock
 The Green Giant Arborvitae is A quick-growing, cold hardy, and long-lived evergreen. The Green Giant is known for its quick dense growth once it's established. This is very quickly become the replacement plant for Leyland Cypress which will die fast and is very weak-branched. The green giant is much stronger, longer-lived, and all-around tougher. Arborvitae in general is tough species that are well known and common. These work great for large areas. This plant makes great privacy screens, hedges, & wind blocks. These do get much larger than some places advertised at one time. At one point these were advertised to max out at around 25 to 30' but they can actually reach 60'. When it comes to conifers like arborvitaes in general, but specifically the green giant in this case, do not expect fast growth soon, they typically will go by the sleep, creep, leap rule. In the first year, they sleep above ground mostly while getting roots established, the second year they add a little bit of growth and a lot more root growth, then in the third year they typically take off growing at their full potential based on their growing conditions.
GREEN GIANT INFO
Name: Green Giant Arborvitae
Other Names: Thuja standishii x plicata
Grow Zone: 5 to 7
Growth Speed: Fast
Light Requirements: Likes Full Sun. 
Average Full-Grown Height: 40' to 60'
Average Full-Grown Width: 12' to 20' 
Deciduous (loses Leaves) Or Evergreen (Holds Foliage All Year): Evergreen
Average Lifespan: 50+
ESTIMATED SHIPPING SIZE
Sizing can vary, but the average height of the plant according to the pot size they are growing in is below. A larger pot does not always prove a much taller plant, but you will have a larger root system. Height estimates below are average estimates, not guarantees on height. 

Growing In Quart Pot — Up To 6" inches tall (smallest root mass of all three sizes)
Growing In Trade Gallon Pot — 6-12" inches tall (medium size root mass)
Growing In Two Gallon Pot — 12-24" inches tall (Largest root mass)
Shipping

All of our trees ship Bareroot which means they will ship with no soil and no pot. This allows the plants to have a safer trip through the mail as well as to cut down on shipping costs majorly. The roots will be carefully removed from the pot they are growing in, and then wrapped in moist material with the roots sealed up to keep them moist during transit. 
Shipping Restrictions

To follow your state regulations, we can not ship this plant to California, AZ, AK, HI

Deliveries to WA, UT, ID, NV, MT, ND, and SD MUST be shipped Bareroot.
View full details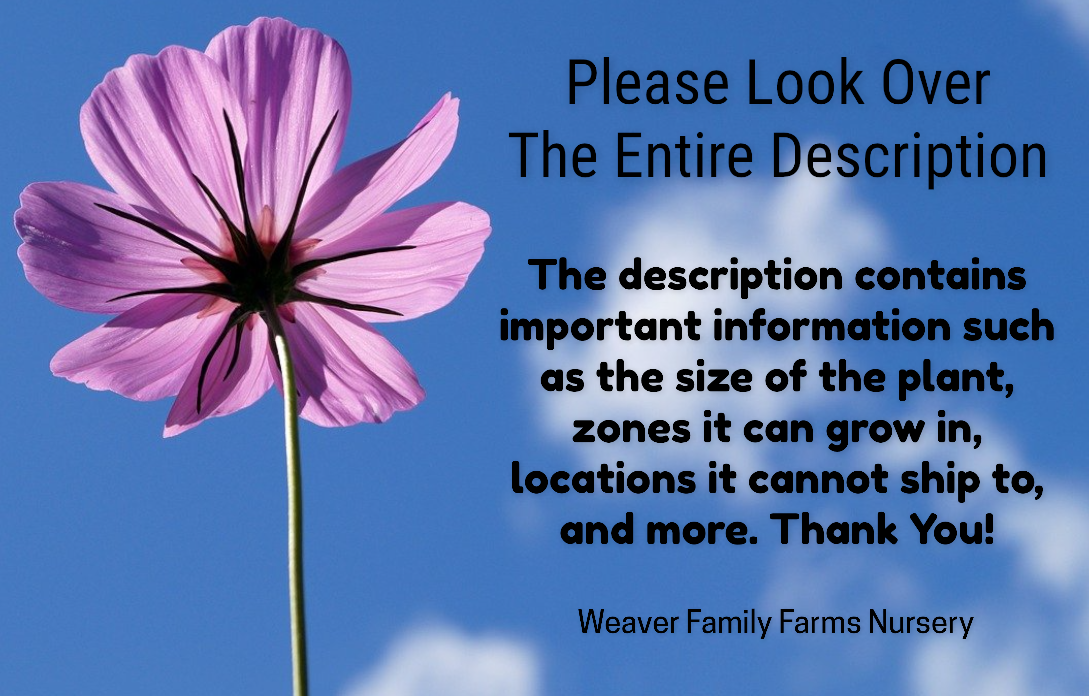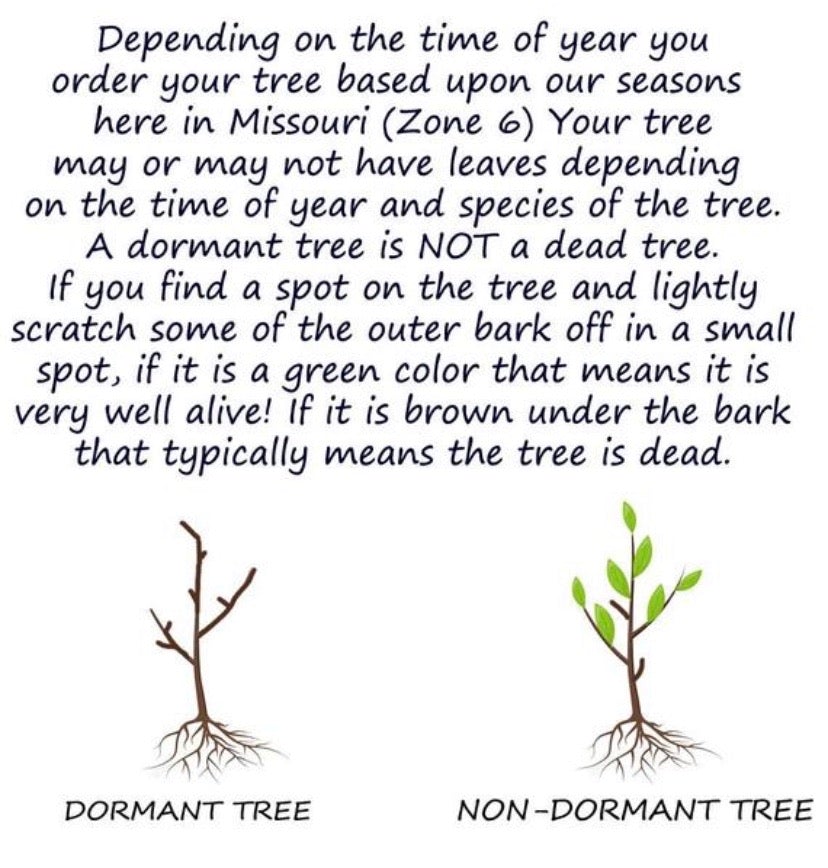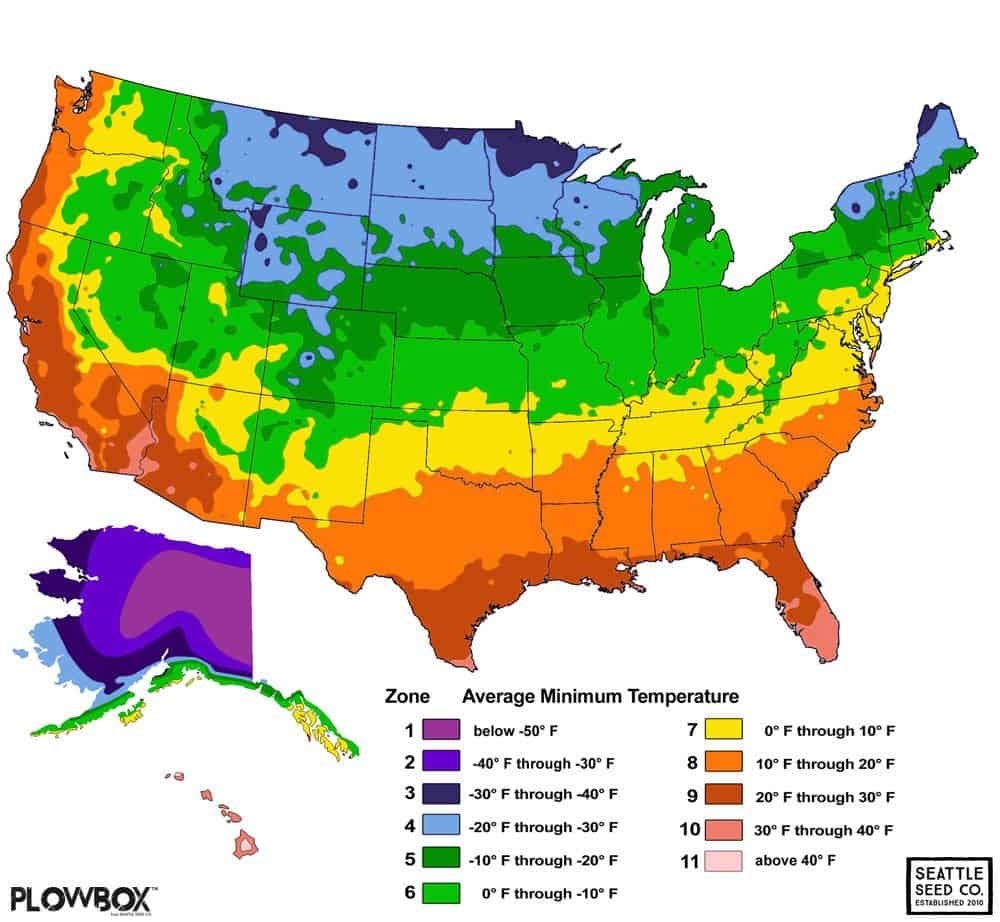 What Grow Zone Are You In? It Is Very Important To Know Your Grow Zone Before You Plant Anything In The Ground. If The Plant Cannot Tolerate Your Grow Zone, It Will Not Live.
Amazing quality for the cost!
Very happy with the green giants from you!
green giant tree
Absolutely thrilled with my Green Giant Arborvitae! It arrived in tip-top shape and has been flourishing in my garden. It's the centerpiece of my outdoor space now. Kudos to Weaver Family Farms Nursery for such a quality product!
came in good shape, ups took a week to bring it though
I got the Green Giant Arborvitae for my backyard, and it's been a game-changer. It's sturdy, grows fast, and provides excellent privacy. Couldn't be happier with my purchase.
green giants
I purchased the Green Giant Arborvitae from Weaver Family Farms Nursery, and it's been a game-changer for my garden. The trees are robust, grow quickly, and have added a lovely green backdrop to my yard. They also provide the perfect amount of privacy. The quality is top-notch, and they've adapted well to the soil. Highly recommend for anyone looking to enhance their outdoor space