Regular price
Sale price
$24.99 USD
Unit price
per
Sale
Sold out
 These Shellbark hickory trees are grown from seed and are native to much of the USA, especially here in our state of Missouri. They grow delicious hickory nuts that drop in the fall. This hickory tree grows some of the best-tasting hickory nuts there are. This produces the LARGEST hickory nuts out of all the hickory trees. These are beautiful trees that grow quickly once established, they can be used as shade trees, that also have great value to wildlife from the hickory nuts they produce. The Shellbark Hickory is a high-branching tree with a straight, slender trunk and a narrow, oblong crown. It's a sturdy tree with shaggy bark. The nuts are large and sweet. The tree will bear nuts in 10-12 years and bears annually.
HICKORY TREE INFO
Name: Shellbark Hickory
Other Names: Hickory tree, Carya laciniosa
Grow Zone: 5 to 8
Growth Speed: Medium to Fast
Light Requirements: Likes full sun
Average Full Grown Height: 60' to 80'
Average Full Grown Width: 40'
Deciduous (loses Leaves) Or Evergreen (Holds Foliage All Year): Deciduous
Average Lifespan: 200 years
ESTIMATED SIZE
Sizing can vary, but the average height of the plant according to the pot size they are growing in is below. A larger pot size does not always prove a much taller plant, but you will have a larger root system.

Trade Gallon Pot — Up To 12" inches tall (fewer roots than two-gallon size)
Two Gallon Pot — 12-24" inches tall (more roots than trade gallon size)
Shipping

All of our trees ship Bareroot which means they will ship with no soil and no pot. This allows the plants to have a safer trip through the mail as well as to cut down on shipping costs majorly. The roots will be carefully removed from the pot they are growing in, and then wrapped in moist material with the roots sealed up to keep them moist during transit. 
Shipping Restrictions

To follow your state regulations, we can not ship this plant to California, AZ, AK, HI

Deliveries to WA, UT, ID, NV, MT, ND, and SD MUST be shipped Bareroot.
View full details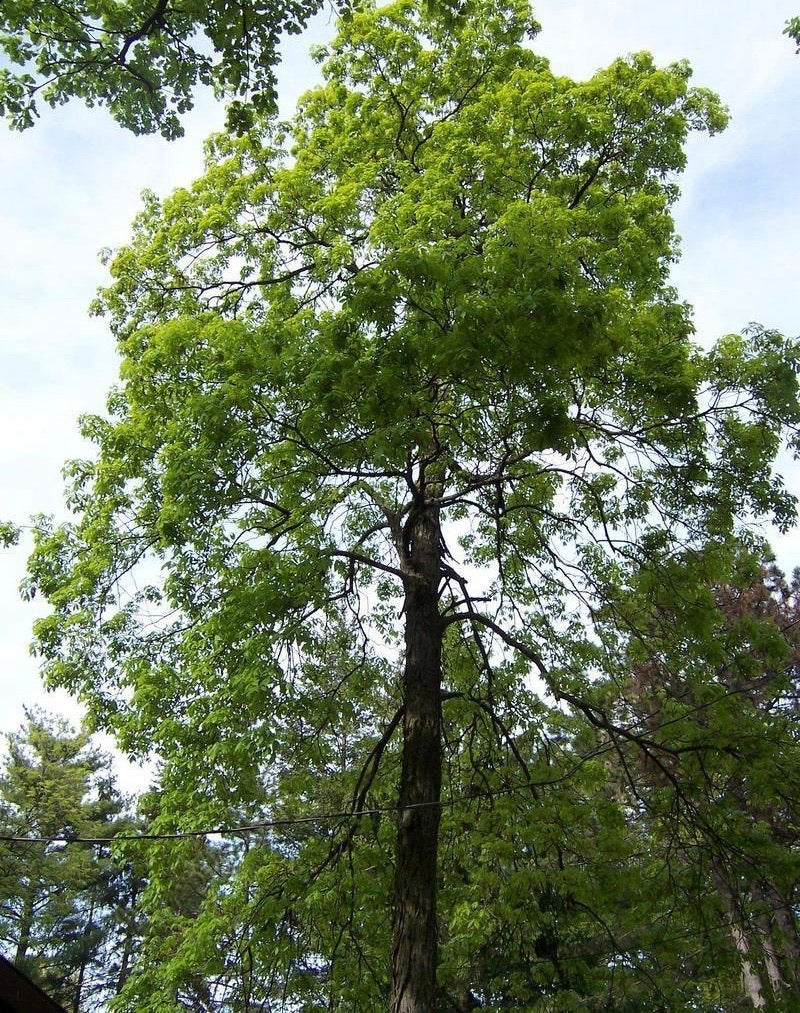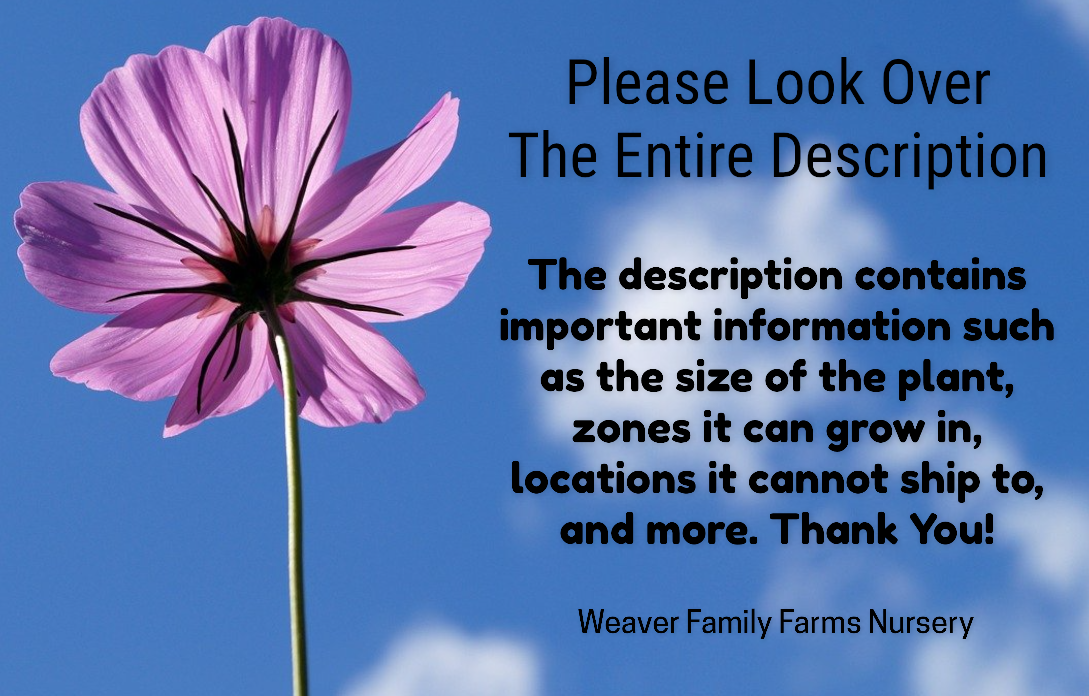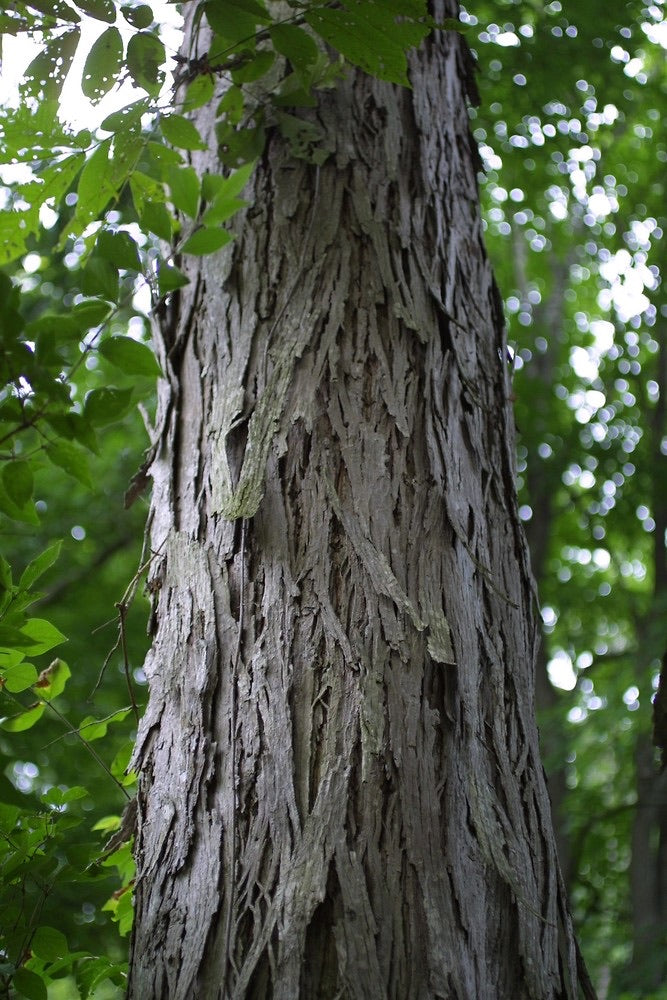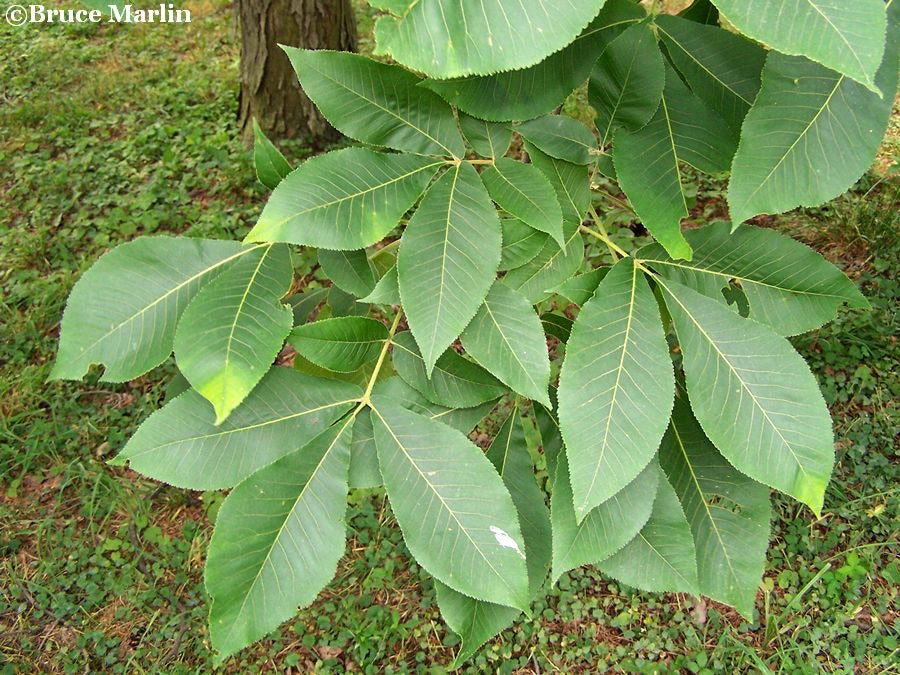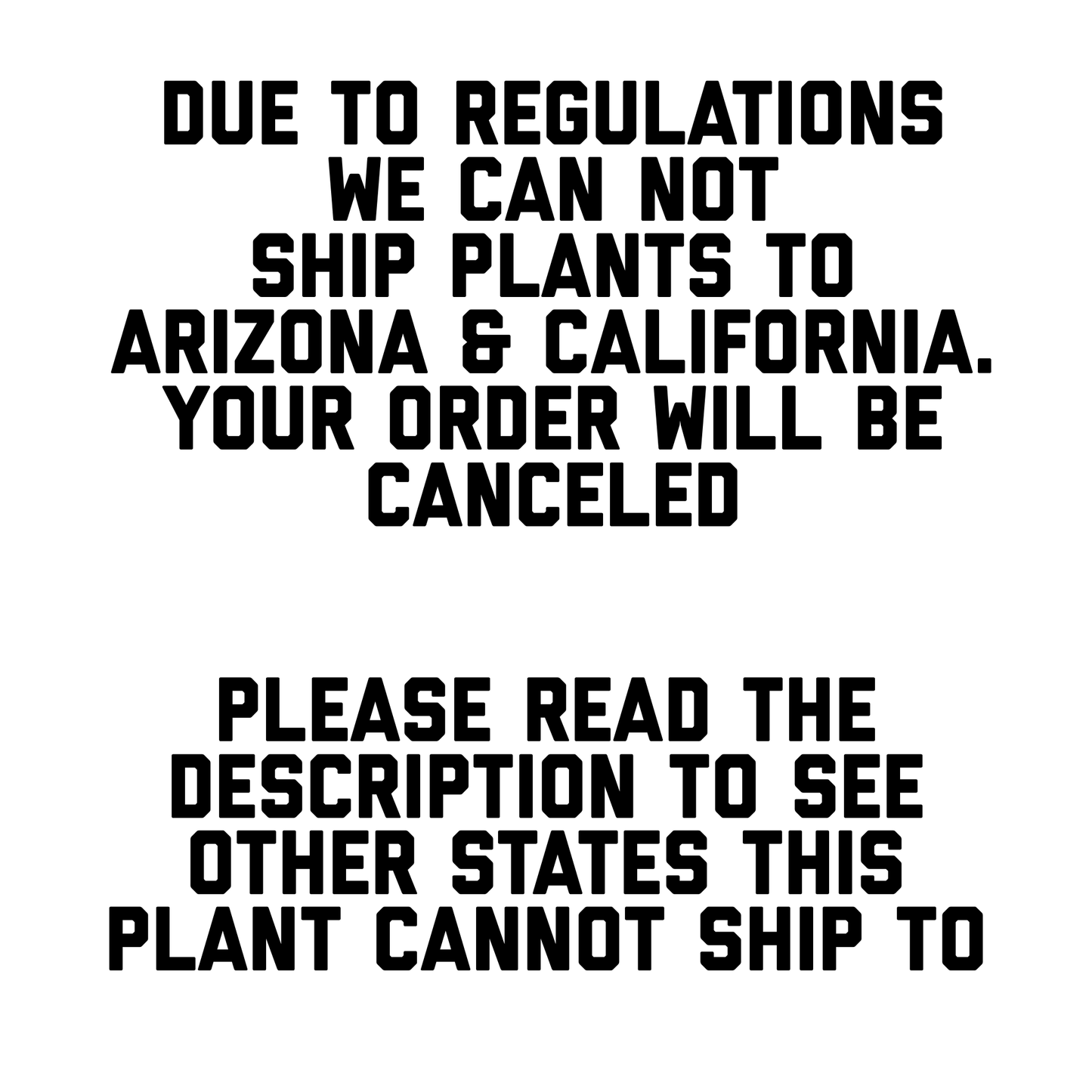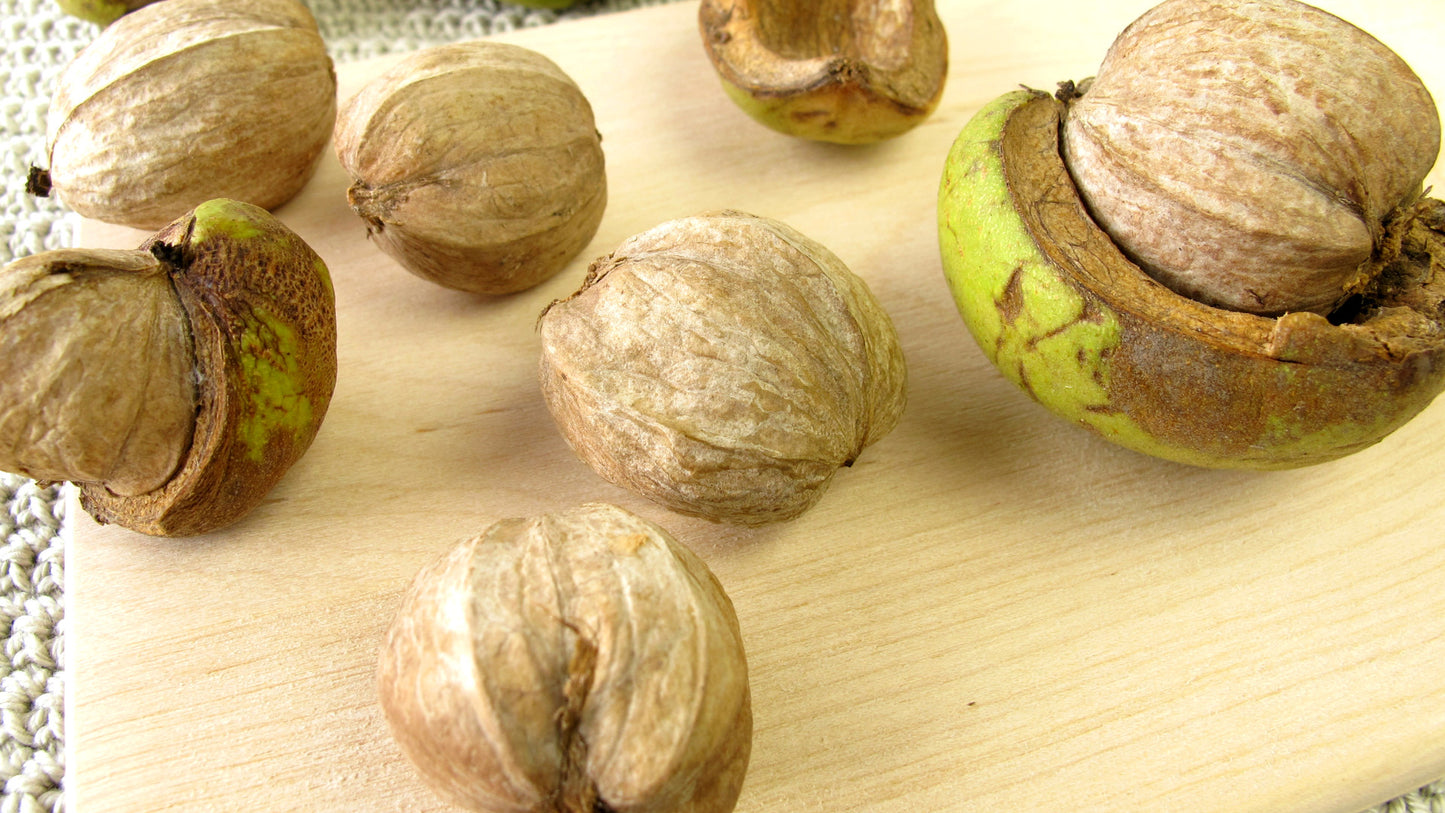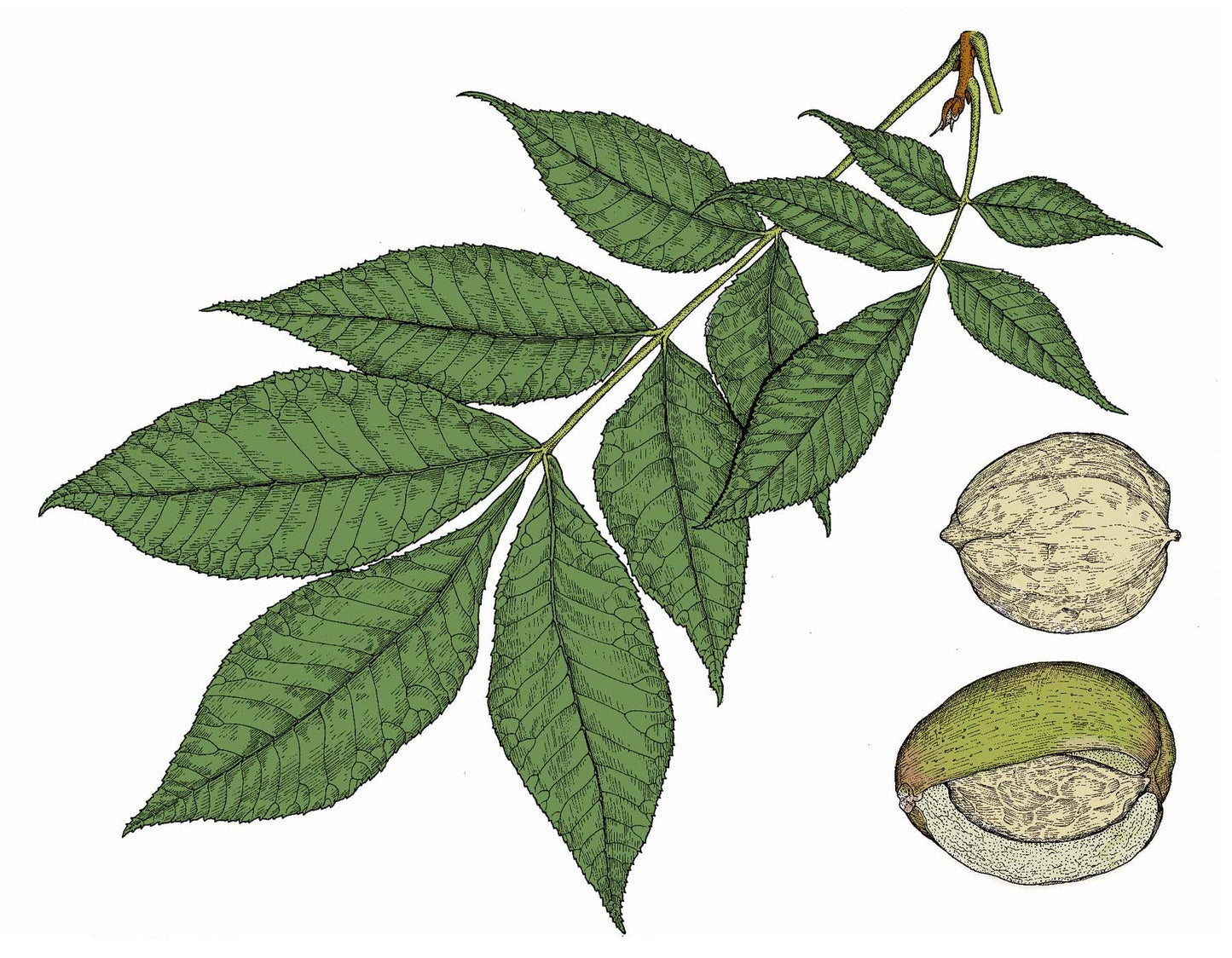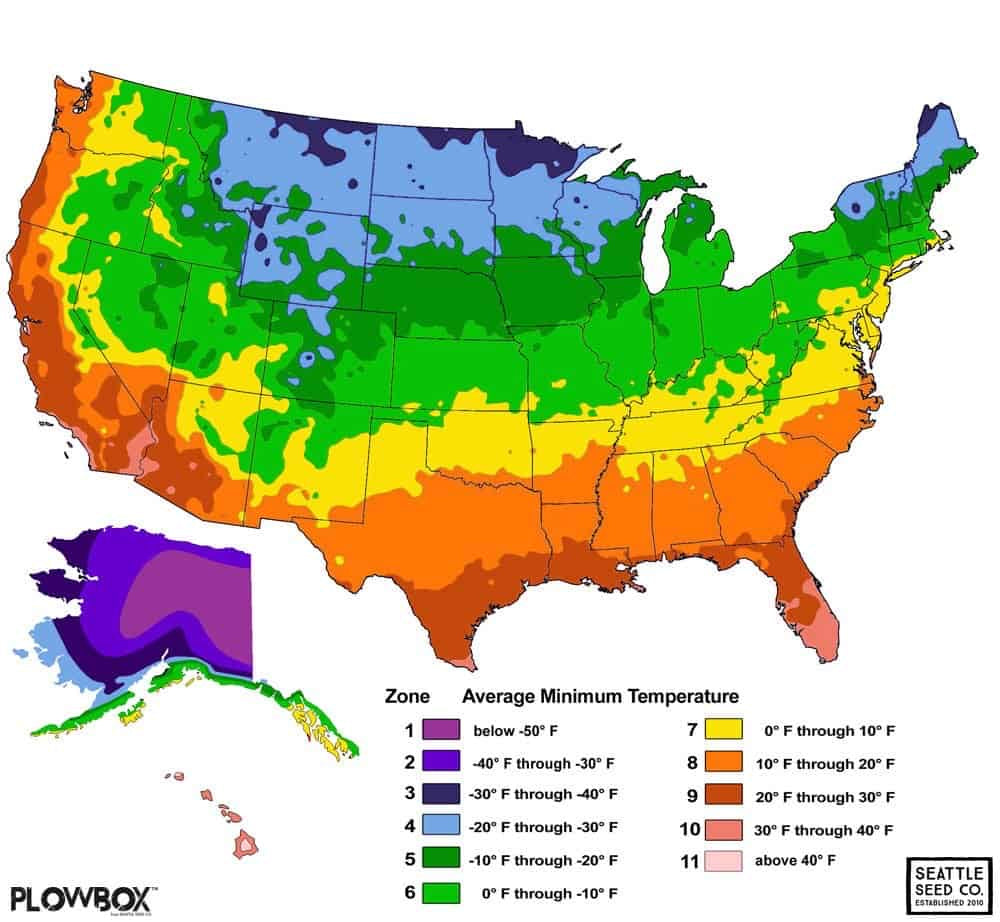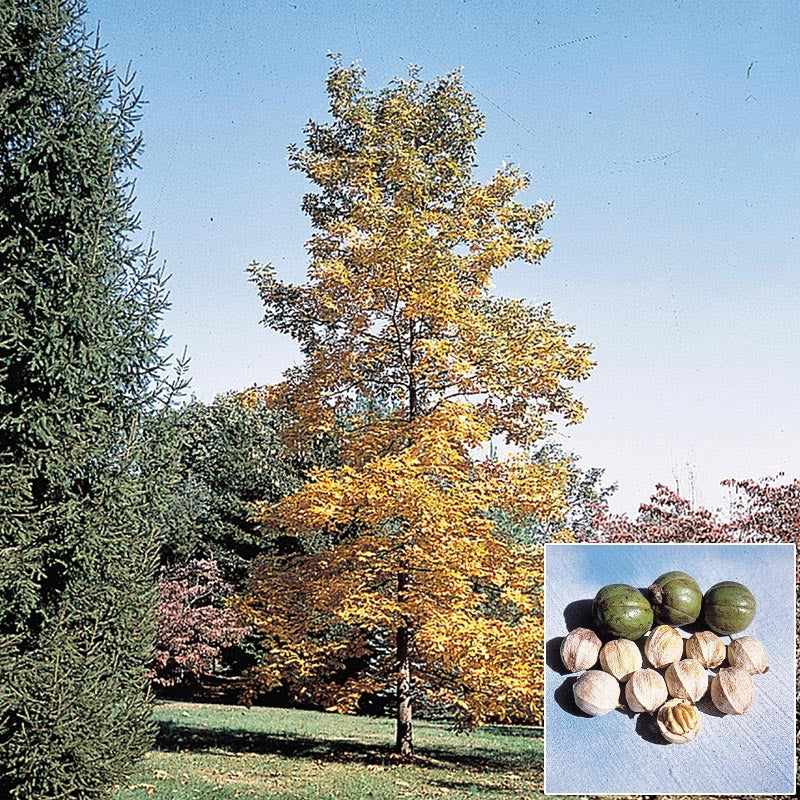 What Grow Zone Are You In? It Is Very Important To Know Your Grow Zone Before You Plant Anything In The Ground. If The Plant Cannot Tolerate Your Grow Zone, It Will Not Live.
Very happy with my Shellbark Hickory Tree
After having purchased from two other mail order/web companies, I had almost given up on successfully planting a hickory seedling. Then I came across Weaver Family Farm website and thought I would try a final time. So happy I did! It is doing very well and I have already made another purchase. I am a very happy customer - THANKS!
Thank you very much! We appreciate your repeat business! Happy it is doing well for you.
Only place I'll buy trees online
This is the only place I will buy trees online anymore
Thank you very much! We appreciate you! Thank you for supporting our small family business!
-Weaver Family Farms Nursery
WeaverFamilyFarmsNursery.com
Small nurseries rock. Big ones suck
For years we have purchased from the large nurseries. Not going to name any... but their customer service always sucks and they don't take very good care of the plants they send you for lots of money. A year ago I took the chance to buy two trees from the weavers family farm nursery here and was pleasantly surprised. They did a great job packing the tree. The care paper they send with them is helpful, got some tips no one has ever told us before, and their plants are very nice for a very fair price. From now on you have our family's business! Thanks for caring and doing a great job
Thank you very much! We appreciate you! Thank you for supporting our small family business! God Bless
-Weaver Family Farms Nursery
WeaverFamilyFarmsNursery.com
Hickory nut tree
We love hickory nuts and always wanted our own hickory nut tree. I really hope it will grow here as we haven't seen any hickory trees anywhere near us. We are giving it a try though! Planted three from the Weavers Good looking trees
I'm not sure what zone you are in down there but these can handle heat up to zone 8 typically fine. Thanks!
Hickory tree for sale
The hickory tree we got was indeed very healthy but it was a little shorter than expected but I should of read the size in description so it was correct size was listed. Anyway still a 4 star purchase. Will return
Thank you! We appreciate you very much!
-The Weaver Family